Unleashed Cycles of Leamington hit by break-in
Leamington based Unleashed Cycles was almost completely cleared when the shop was broken into on Sunday 7th October.  Owner Gary Wythe commented "It's taken 5 years to build up the stock and working by yourself, something like this feels very personal." The retailer was insured but asked us to highlight several unique bikes (pictured below) which he added "are fairly special, I'm not likely to be able to get another exactly the same."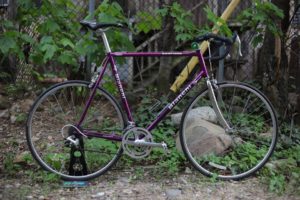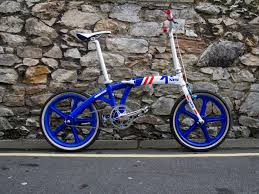 The full list of bikes is as follows:
Orro Bikes Gold STC Shimano-Road Di2 Fulcrum wheels racing quattro, black / gold medium.
Orro Pyro FSA Racing Sport, black / red small (demo)
Orro Pyro FSA racing sport, black / red Medium (demo)
Orro Pyro 105 Racing sport, black / red large
Orro Terra C 105 hydro, Orange
Orro Terra SE 105 hydro, green large. (they took the bike with no wheel attached. The adapters for the wheels to fit were left and have since been BINED!)
Orro Terra SE 105 hydro, silver large.
Orro Terra Via tiagra, small white. (Parts missing)
Orro Yara ladies, black / silver glitter small
SE Bikes OM Flyer (26″ Bmx) dollar bill wrap paintwork. Green and gold. Was like new as was only ridden on the dry of driest days. I suspect that is now not the case and that really upsets me!
Bianchi vintage steel Road Bike. Purple / silver.running original Shimano 105 groupset.
Marin Inverness single speed. Black with YELLOW HALO BIKE wheels. Yellow ODI Grips and Tektro brake lever.
De Rosa Super King 888 carbon road bike. Build with shimano 105 5800 groupset. Ultegra wheelset. Some very unique parts to this Bike.
Kanzi f20 Folding bike. No Brakes, no GEARS. Skyway BMX mag wheelset with coaster rear Brake.
Razor Crazy Cart XL, electric drift cart. No Charger and that's been Returned. The cart is also Broken.
Chris Boardman Limited team carbon ladies Road biking. Grey. Built with shimano Tiagra groupset. The wheels have Tannus tyres fitted. Tannus no puncture tyres.
Rewards are available for information which leads to the return of the bikes and the retailer has recorded all of the serial numbers.
The Unleashed Cycles break-in came a few days before Unit Cycles saw 24 bicycles stolen from its South West business.