V'Lec partners Batribike to bring "lightest e-folder" to the UK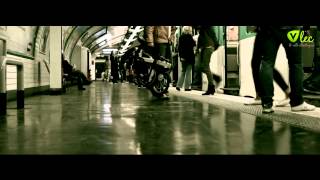 Batribike has linked with French electric bike firm V'Lec to bring what is described as the "lightest foldable electric bike" on the market to the UK.
Tipping scales at just 10.6kg, with the battery, the firm's marketing plays on how the Pocket+ can be lifted off the floor by 757 12-inch helium party balloons. 5,357 balloons would be required to lift a 12 stone man, though we're not sure if they tested that one.
"The new V'Lec really filled a gap in the market," said Sue Coulson, Director at Batribike. "There are lightweight bikes, there are foldable bikes and there are affordable bikes, however, this is the first product that successfully combines all three into one product."
Coming in just under the Cycle to Work bracket, the £999 build is powered by a Panasonic Lithium battery, capable of assisting over an average 15 to 18 mile range, depending on the terrain. A charge will take between three to five hours and drive comes via a 160W wheel motor.
Batribike's Sue Coulson adds; "We have been searching for a bike that fits the quality, lightweight, foldable and affordable criteria for a while, and are really pleased to add the V'Lec to the Batribike range. It's already had interest and we look forward to it becoming a long term fixture in the UK."
For those attending this week's London Bike Show (trade tickets available here), Batribike will be found on stand LB960. Dealers interested in stock within the UK may contact 01427 787774 for more details.
Founder Augustin Charlot hails from the Jura Mountains in France and where he is currently working on further cycling products