Vielo launches R+1 road bike at Sea Otter & offers unique route to market for US
Last week, British independent bike brand, Vielo, unveiled its new R+1 1X road bike at this year's Sea Otter Classic, in California.
The R+1 frame is engineered and designed to accommodate a 1X drive system online, with the focus on providing the rider with performance gain in frame lateral stiffness and the BB area.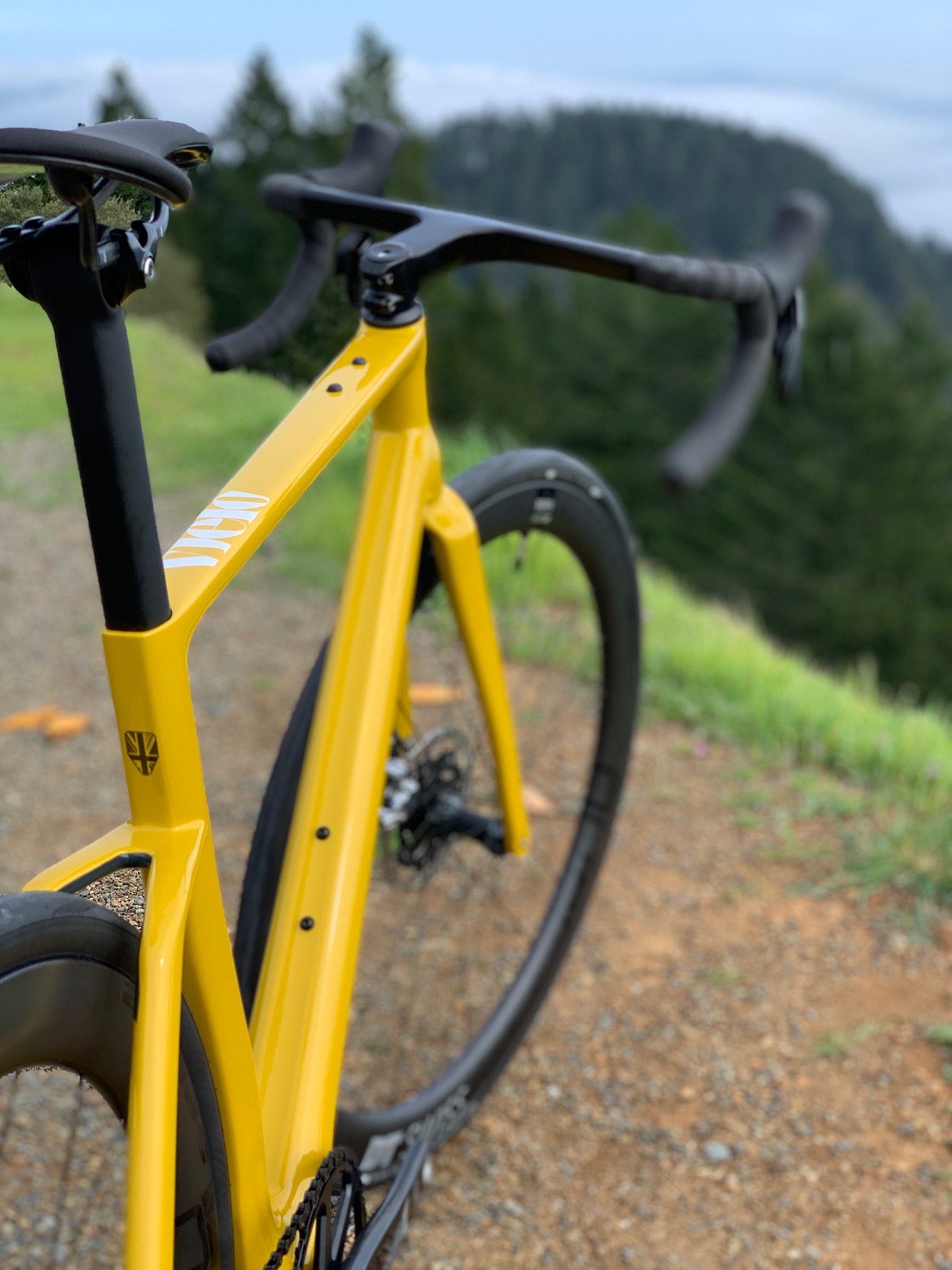 The V+1 all-road and gravel bike was launched in the UK in January last year, drawing the attention of the likes of SRAM, who showcased the V+1 at last year's Eurobike and at its groupset product launch earlier this year.
The R+1 frame has an increased BB width (compared to a normal 2X) matched to a symmetrical down tube junction. The chainstay shapes continue to provide additional lateral stiffness, yet offer vertical compliance for rider comfort. The seat tube compliments the rear wheel with 30mm tyre and joins the BB area for further increased lateral stiffness.
According to Vielo, the goal was to take the wind off the structures which are in charge of comfort and lateral stiffness, but at the same time maximise the inertia of those structures. The ground parallel seat stay extension reduces the exposure of the wind in this area, creating less barrier pressure.
To compliment the frame the Vielo R+1 will be equipped with the new 12 speed e-tap AXS 1X group sets, available in both Sram Red and Sram Force.
Ian Hughes, Vielo Founder, said: The Sea Otter Classis is the perfect venue and platform to launch our new R+1 road bike. Vielo is all about looking to the future and being brave. Because we are a small boutique brand we can develop and engineer detailed products much faster than larger corporate brands.
"We are also offering a unique route to market from the UK to US customers. This will be through carefully selected independent bicycle shops in the US delivered direct from the UK, rather than the normal (large) distributor model. This will make sure we can maintain our product, service and brand culture all the way through to the dealer and customer."
Trevor Hughes, Co-Owner, added: "We've had an incredible reaction so far to the R+1 and the V+1 in the US, with one US Journalist quoting R+1 as his 'bike of the show'. We've always been focused on consumer leading our brands so it's incredibly exciting seeing consumer reaction first hand when launching something new."
To find out more about the Vielo, or to be come a dealer, visit www.vielo.cc or contact info@vielosports.com.