Wireless charging for electric bikes on the horizon?
CI.N has been introduced to what is believed to be the first wireless charging system for electric bikes, currently in development by mechanical engineer Prith David, a Zurich-based entrepreneur behind the company Sciyent.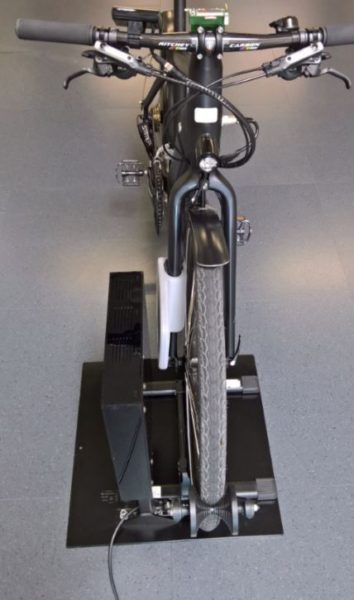 Working similarly to mobile Qi chargers, a walkthrough of the prototype system revealed a panel attached to the fork leg and a counterpart wireless charger – something that could be built into cycle parking spaces or walls, we're told.
The system, which is retrofittable to any electric or cargo bike, will begin a charge as soon as a bike's fork leg is parked, ideally within around 2cm to 4cm of a charge panel.
With batteries increasingly integrating into the down tubes of many electric bikes, David sees wireless charging as somewhat of an inevitability down the line.
"At present the component part for the bicycle measures at about 20cm in length, but I anticipate that this will get smaller. Once aligned, the battery will charge at much the same rate as it would when plugged in by cable," David told CI.N. "I think this is the perfect solution for electric bike rental fleets. I envisage this also out the front of rows of shops or by transport hubs."
Currently seeking industry partners, David is open to OEM collaboration and further welcomes trials with existing municipality operators. The system has been tested successfully with batteries from Bosch, Panasonic and BionX.