7,000 bike industry tyres turned into fashion by label seeking trade links
A fashion label that has been recognised by Crowdfunder.co.uk is looking to the bike industry for partners for its upcycled goods.
Laura Zabo has worked for the past three years upcycling waste rubber from bicycles, initially sourcing her raw material from local bike shop waste, but later receiving a 5,000 tyre donation from rubber giant Schwalbe. Zabo initially got the idea to up-cycle rubber while exploring a Maasai market in Tanzania.
"I would like to setup a distributor network and sell my items through shops. I already have few partners in UK, the Netherlands, US, Italy but I would like to have much more. I also visit lot of cyclist, vegan and craft shows where I sell my items, and I also hold workshops to share my upcycling techniques," Zabo told CI.N. "The cycling industry produces a lot of waste and my work i hope helps to reduce the damage to our environment. The items are durable and fashionable and perfect for eco-conscious people."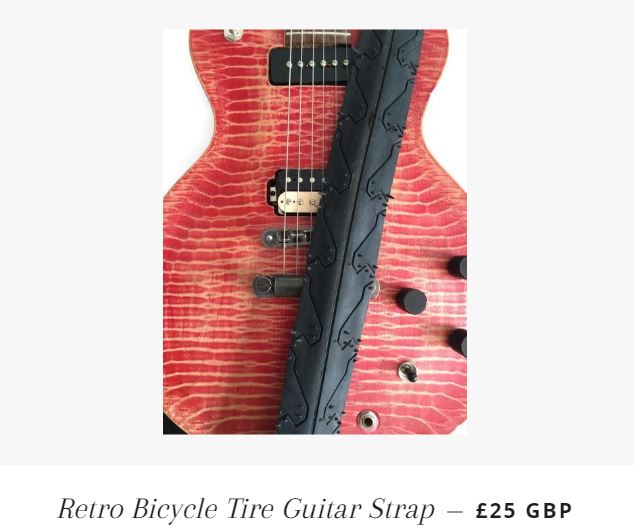 Rubber waste is a significant problem for the planet, with an estimated one billion spent tyres going to landfill every year. A combination of poor biodegradability and highly flamable properties place rubber goods high on the list of long-term hazards to the environment.
Zabo is now has recently successfully crowdfunded her business' progress, in the process being recognised by the domain as one of its top female entrepreneurs.
Available to partners and via Zabo's website you'll find a plethora of goods ranging dog collars to guitar straps, as well as one of a kind fashion lines.
Think there's room in your store for some upcycled goods? Zabo is contactable here.