Active Travel England created to oversee UK Gov's £2Bn cycling and walking investment
A new Government department dubbed Active Travel England will be created to oversee the spend of the earlier pledged £2 billion allocation for active travel over the next five years.
The announcement came as part of an expected Government pledge to improve conditions for cyclists and walkers, as well as to press active travel's benefits as a tool to beat the obesity crisis. At present two thirds of the UK population is overweight.
The key takeaways from the announcement are not so much the funding, which overall comes in at £500 million less than a separate budget created to fix potholes alone (£2.5Bn), but in the small print where cycling campaigners will see small victories. These include:
As expected, long-awaited design standards for cycling infrastructure will soon be ready.
The creation of a 'national e-Bike programme' – this will enable the elderly, or those who travel far to take to bikes as part of journeys. Detail to follow.
Active Travel England becomes the new inspectorate to ensure that projects meet new design standards. Paint on the road will no longer be a permissible option when applying for funding.
A new approach on health will be piloted in selected places with poor health rates to encourage GPs to prescribe cycling, with patients able to access bikes through their local surgery.
Improvements are due on the National Cycle Network, which unfortunately Sustrans recently declared has become much shorter as standards have fallen on some stretches.
Making streets safer by consulting to strengthen the Highway Code to better protect pedestrians and cyclists; improving legal protections for vulnerable road users; raising safety standards on lorries; and working with the police and retailers to tackle bike theft.
Supporting local authorities by empowering them to crack down on traffic offences; and consulting to increase metro mayors' powers over key road networks.
Some of the pre-pledged cash to go on transport hub upgrades, notably parking for bikes. This upgrades will also feature in city centres, while on street storage solutions will be rolled out for those who may not have storage space for a cycle at home, or where flats are designed to be car free.
Prime Minister Boris Johnson said: "From helping people get fit and healthy and lowering their risk of illness, to improving air quality and cutting congestion, cycling and walking have a huge role to play in tackling some of the biggest health and environmental challenges that we face.
"But to build a healthier, more active nation, we need the right infrastructure, training and support in place to give people the confidence to travel on two wheels.
"That's why now is the time to shift gears and press ahead with our biggest and boldest plans yet to boost active travel – so that everyone can feel the transformative benefits of cycling."
The announcement, while pledging no new money, guarantees a pipeline of funding to be overseen by Active Travel England.
Sideline investments are likely to include the closing of rat run routes and traffic calming measures around educational facilities. Funding for 12 "mini Hollands" is likely to feature in the spend plan, alongside the creation of at least one zero-emission transport city centre.
The first batch of 50,000 £50 bike repair vouchers are to be released to the public tonight and will be staggered among those who have applied in order to manage the flow of demand nationwide. Vouchers will be available on a first come, first served basis. Halfords is likely to be the UK's largest retail chain accepting the vouchers, though a high proportion of independent cycle retailers are likely to participate according to this CI.N poll.
Analysis – are the policies bark or bite?
The release begins with a promise of "thousands of miles of new protected bike lanes". Starting here and weighing up the words on protected cycling infrastructure being the new benchmark with a costing, we know around one kilometre of such infrastructure to cost £1.45 million.
Therefore, one thousand kilometres of protected infrastructure will set the Government back £1.45 billion, a significant chunk of the budget spent. One kilometre equates to 0.62 miles, so it's safe to assume that significantly more cash will be required in order to generate the "thousands of miles" which the press statement promises from its outset. Within this announcement there is no new money.
What is encouraging is the news that unambitious schemes will not be funded and there is bite here. As part of tranche one of the Emergency Active Travel funding, local authorities who did not show ambition had money stripped from their allocations in favour of those who did.
To have Active Travel England monitoring and enforcing the new design standards (detailed here) is a step in the right direction for the improvement of quality infrastructure across England, in particular ahead of the allocation of the phase two funding, which it is expected will be spent on more permanent work.
As an aside to dedicated infrastructure, cycle training is promised. These pledges do appear promising and indeed the commitment to provide BikeAbility training not only to 100% of school children, but some adults too seems like it could be fulfilled.
"Bikes available on prescription" is, likewise, an interesting development. As rumoured, GPs will be able to prescribe cycling as a means for patients to drop their weight and improve their physical or mental health. Bikes are said to be accessible via local surgeries. Logistically how that will work is not explained as yet, but it'll not be over the counter.
It should be reminded that the £2 billion pot is allocated to two transport forms – walking and cycling. As such, the budget can reasonably be expected to be split into portions by local authorities as they plot what their local network looks like. At £400 million spend per year, divided by the 343 local authorities in England, localised funding begins to look thin on the ground once funneled out and split across infrastructure, parking, training, repair vouchers and other likely allocations of the overall budget.
In the context of wider transport funding, new road building alone is to see £4.2 billion of investment every year for the next five years, totaling £27 billion by 2025. Motoring's budget is therefore 13.5 times higher than the combined active travel budget. To make a comparison with another recent announcement, the policy making is akin to giving out fast food vouchers one week and announcing an obesity crackdown the next.
What the orgs think
The AA
Commenting on the £2 billion cycling initiative and creation of Active Travel England, Edmund King, AA president, says; "As a third of drivers said they would cycle, walk or run more after lockdown these proposals should be broadly welcomed to improve safety for all road users.
"The improvements in air quality during the crisis should encourage local councils to build dedicated cycle routes, away from traffic where possible, and create 'park & pedal' schemes to encourage active travel into town centres for those that live further away. Half of drivers who cycle (48%) say that the cycle provisions provided by their local council are "bad", according to a study by the AA. The survey of more than 18,000 drivers found that three in 10 drivers (31%) rode a bike with 2% taking up cycling for the first time during the coronavirus crisis
"Getting road space balance for all forms of travel is essential so that deliveries, emergency services, disabled drivers, shoppers and buses are not hindered from conducting their crucial roles as well as promoting active travel.
"A commitment to Bikeability training for both children and adults is a step in the right direction although we would still like to see road safety on the school curriculum."
Living Streets
Jenni Wiggle, Interim CEO, Living Streets comments: "This announcement is fantastic news for walking and cycling. Investing in safe, convenient and attractive conditions for walking and cycling brings a range of benefits that will help deliver the Government's priorities around obesity and climate change.
"Walking is the most accessible form of exercise and can help people maintain a healthy weight. Yet our streets don't support walking. Placing walking and cycling at the heart of our transport system will allow us to emerge from the COVID-19 pandemic stronger and is essential for transport decarbonisation.
"Low traffic neighbourhoods, better crossings, 20mph limits, School Streets and segregated cycle lanes can all help reshape our streets into ones that promote healthier travel choices. Measures to reduce traffic in neighbourhoods and provide local authorities with new powers to enforce new schemes will further boost their effectiveness."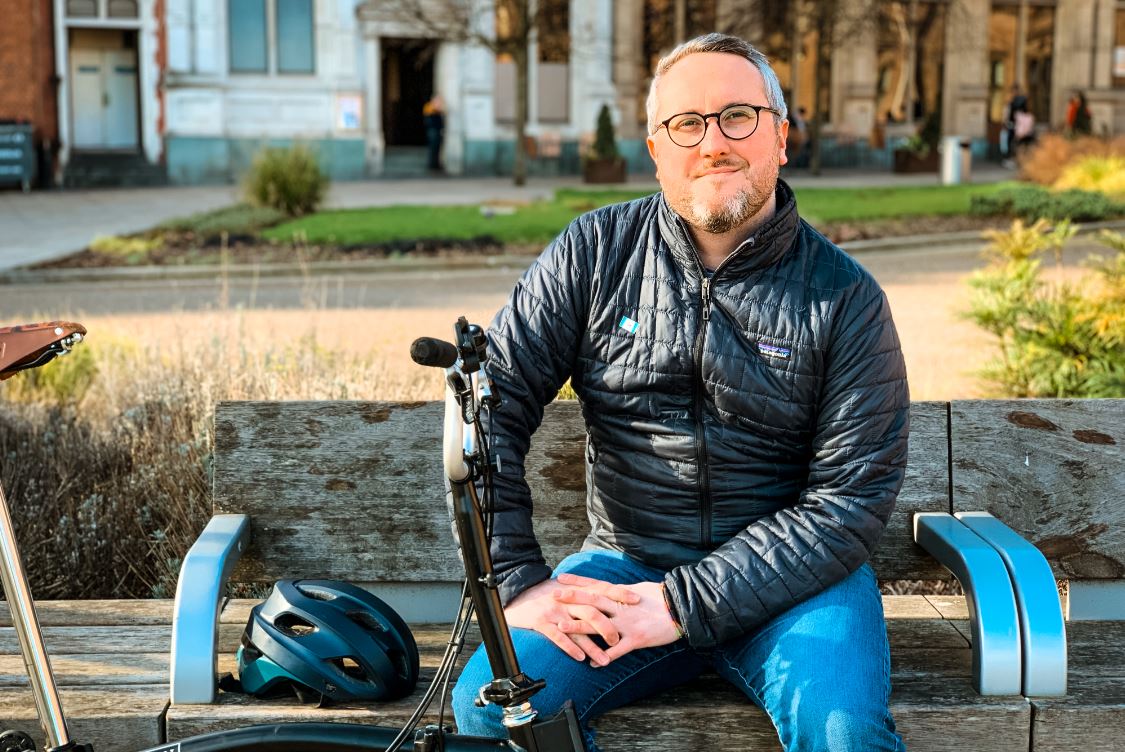 Adam Tranter, Coventry's Cycling Mayor and #BikeIsBest campaign leader
"Today's announcement should be welcomed and is another positive step on the journey to become a healthier and greener nation. We should remember that real change will take sustained investment and so I am pleased to see the government reiterate the need for a long-term investment strategy for active travel. Change is happening and it's important for people to see the benefits that cycling can bring. I hope to see a transformation in cities like Coventry where low traffic neighbourhoods could reduce rat running, deter short car journeys and help narrow the gaps in health and social inequality in the city.
"Change will be hard, but data analysed from YouGov shows that 6.5 people are in favour of measures to encourage cycling and walking for every person against. We have an opportunity to act fast and make a considerable difference to those who want to cycle but don't feel it is safe enough. I'd urge the government to support local authorities and ensure the money is spent on high-quality schemes that are implemented quickly. Based on the timings for Tranche 1, it's quite plausible that Tranche 2 schemes won't commence until late September or October. Things need to happen faster; it's important that the £2bn has a fast impact and locks in some of the positive changes in cycling and walking."
Transport Secretary, Grant Shapps 
"We've got a once in a lifetime opportunity to create a shift in attitudes for generations to come, and get more people choosing to cycle or walk as part of their daily routine.
"The measures we've set out today in this revolutionary plan will do just that. No matter your age, how far you're travelling, or your current confidence on a bike – there are plans to help and support you.
"By helping to fix your bike – or get an electrically powered one; by increasing storage space at stations, on trains and buses; and by introducing more ways to keep pedestrians and cyclists safe, we're making it easier than ever to make active travel part of your daily life, and leading England to become a great cycling nation."