Ask the Boss: Martin Ingham on why The Cycle Division is a trade favourite
We're lucky to catch The Cycle Division co-founder Martin Ingham for this edition of "ask the boss" and on the day when a shipment of 26-inch tyres and tubes lands. Taking a break from packing orders himself, here he explains how the firm came to be a trade favourite…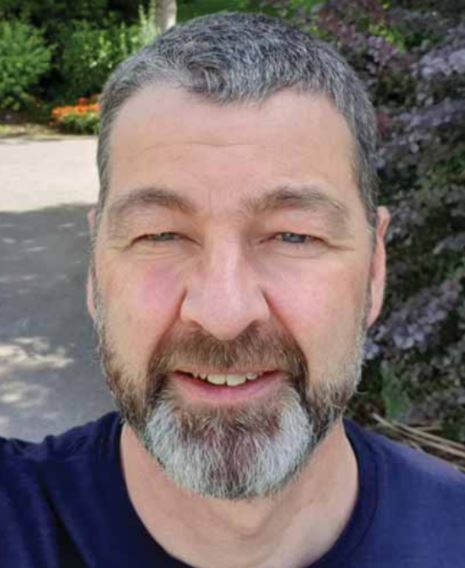 For the uninitiated, tell us about the Cycle Division's origins and how the business has grown over the years:

Chris and I both worked for J Hartley Dawsons, now 18 years ago. Similarly, they were a parts and accessories wholesaler. The day came when we could see writing on the wall, so Chris and I went out on our own.
The Cycle Division started small from Chris's garage and spare bedroom. Since then it's grown very organically and slowly, but consistently to where we are today. We actually had no brands in beginning, deciding instead we would go after workshop business solely. Everything was imported in bulk with no packaging, so came as cheap as possible. That formula has improved over time to the point where nowadays the workshop is so important to shop businesses and individual mechanics. The vision is now bearing a lot of fruit; we could see it starting to trend that way many years ago.
Elsewhere, big brands were getting hoovered up where online discounting made life so difficult for many; how on earth do you compete with that? The Cycle Division goes against the grain where elsewhere everybody sought branding on everything, but why is that when the packaging is quickly thrown away. The end user just cares about the fix. That led us to import in bulk from Taiwan initially and since then from China too. In particular China is an excellent source we've found for wheel spares, hubs, spokes and rims.
The Cycle Division branded stable now comprises Schwalbe, Sun Race, Sturmey, Elvedes (now our main brand), Cyclon, Union, Marwi, Oxford Products, Tobe Tools and Active Root of Scotland.
Your team has a long history in the cycling biz, can shops be sure they're speaking to somebody who understands the products sold and the changing needs of the retailer?
We now host 17 staff and while some of the warehouse staff are not necessarily cycling people, those who answer the phone have deep product knowledge. Like them, our mechanics on site know the ins and outs of even the smallest spare parts. In the office we've been cyclists forever. There's no racers in the mix anymore, but we're all enthusiasts. Chris reached National level in his prime.
You've added a handful of brands in recent years. Which are the key labels nowadays and what's new in the stocks?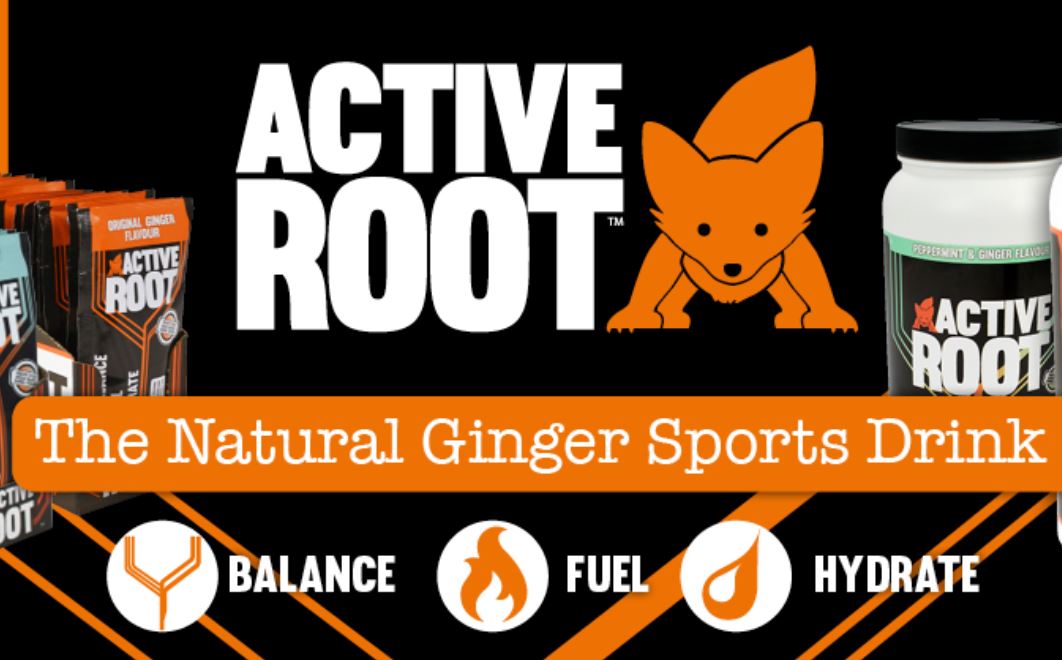 Many of the new shops coming through are aware of Elvedes as a key supplier for all things workshop, so that has become a key line. Lots of new accounts are mechanic only outfits, whether mobile or within a small retail premises. For that reason, Cyclon is likewise becoming a focal point thanks to the professional level range of lubricants and cleaners.
Elvedes has added value beyond the little widgets as there's some really helpful tools in the mix. For discs we carry so many small parts that can very often be missing on repairs. Our SKU count makes the accountant have a fit, but that's a unique selling point for us and something big companies may be guilty of not supporting as well. It certainly takes up some shelf space.
Active Root is the one thing that flies in face of everything else we carry, but it is one of those really interesting brands that works alongside the established competition as an alternative. With all natural ingredients and being vegan friendly it caters for a particular customer. With the ginger content it's a very unique proposition and we find sells well as a countertop proposition.
Shops are quite naturally concerned about stock levels at present. How's TCD coped with supply and demand in a Covid-19 world?
The Cycle Division has been lucky in many ways as we had a container on water as the lockdown hit. Another arrived at the end of September so in terms of core of workshop goods stock is at good levels. It's perhaps tyres and tubes that have been the key problem, though now resolved. Helmets from Oxford have sold rapidly, I expect matching bike sale trends during the Coronavirus. Some SunRace stock has run ahead of expectation too as people are seeking a Shimano alternative where their supply has been raided.
We're at the point of taking on new staff to cope with demand in warehouse, something we had postponed in order to keep everybody safe from overcrowding. To that effect we've been thinking about creating a mezzanine level in the warehouse to cope with demand and create a new packing space.
One thing nobody can say is what happens next. I think we're at a new level of trading that could be momentum built on the back of the Government voucher scheme. It could also be newer infrastructure appearing slowly giving people the confidence to cycle. We'd love to see proper routes away from traffic made permanent. As it stands we've not seen much locally with segregated cycle paths, though the cities are better catered for.
At the present time it remains all hands on deck in the warehouse. I've been unloading tyres myself today. You have to draw positives from the situation, for the industry it's been a shot in arm and it could yet have a long lasting effect.
You seem particularly strong in terms of workshop goods – have you noticed an uptick in demand here with many shops/mobile outfits placing weight behind the workshop?
Progressively we've seen more applications, I'd say well over 100 new accounts in last few months. Reflecting this, lots of the mechanics courses are booked up and it's suppliers like us that are quickly sought thereafter.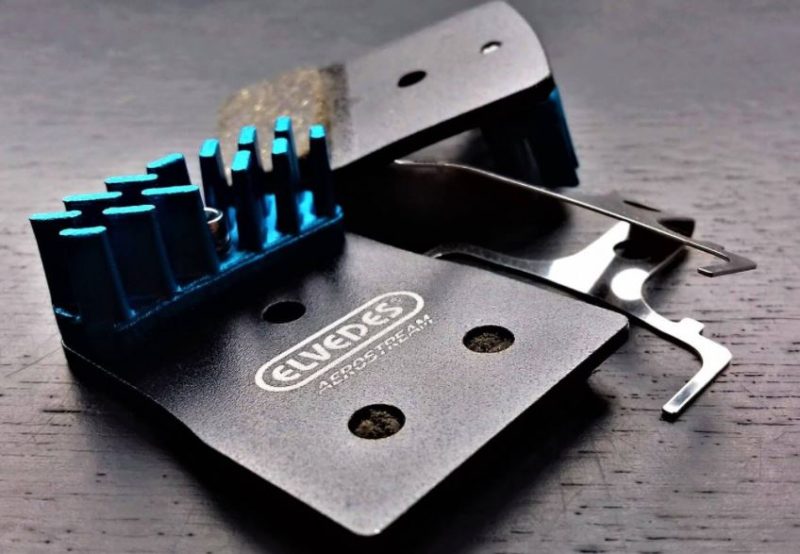 On this front you brought in Elvedes a few years back. Why should shops consider this label for its service stock?
We're around three years in with this fantastic Dutch business. They manufacture most parts in-house and despite being new to our stable they're a veteran of the trade. Elvedes makes products for several OEMs, so it's trusted quality gear.
On price they are a premium product that compares favourably with the other higher spec products. What's particularly appealing is the strong margin for the shop attached, while the customer will see a definite benefit from the product. It's products like the 49 strand cable they produce where you can immediately feel the difference; a normal cable has 19 strands. Like when you make a rope, this cable has seven bundles of seven twisted strands. That becomes really appealing to the mechanic doing internal routing due to its added flexibility.
Small components make a big difference to the finished article, so brass washers feature over plastic. What's more, they make all the common brake pad replacements. Rim pads for Campagnolo and Shimano are well thought out, while on discs all the major replacement pads are carried. Mechanics may also appreciate the Hydro Hydraulic hose system which is adaptable to any system on the market.
Dare you forecast what the big sellers will be for the remainder of 2020?
The e-bike trend for us doesn't have a huge effect, but I think for the wider industry it's that. Schwalbe's e-bike rated tyres are nonetheless an increasingly hot seller. We expect SunRace's heavy duty chains will therefore likewise sell well when we get some in.
My expectation is that bikes for transport will be a wider trend to watch. Bikes are not seen as toys by the public at large now.
The Cycle Division came out top of the pile when CI.N polled our readers on the "most IBD friendly distributor" – Why do you think you scooped that unofficial gong?
I think although we have been here 18 years, we still have small personal feel. You can ring and speak to the boss if you like. Particularly with Elvedes and Sturmey Archer, if you have a hub in the workshop and need expert knowledge it's always on hand.
This is backed up with strong stock levels and healthy delivery times. We don't have a minimum order as such, it's £100, plus VAT to gain free delivery. Delivery times have always worked on next day, but at the moment it's one day behind until normality resumes.
How can retailers open and account or secure a visit from your sales staff?
Just give us a call on 01484 665055, or email us on sales@thecycledivison.com. Each applicant needs to prove that they are actually in the trade. A qualification would ideally be required to get access or at least some evidence of a bona fide business. In recent times we've had lots of internet sellers hoping we will dropship to the end consumer, but we don't deal with those kinds of accounts. Our primary focus is the IBD, always has been.