Assos appoints Derek Bouchard-Hall new CEO
Swiss cycling brand Assos has announced the appointment of Derek Bouchard-Hall as its new CEO, effective from 1 January next year.
Current CEO Phil Duff is stepping down from the role, but will continue as Chairman of the Board. Bouchard-Hall will work alongside Duff and Créatuer and Brand Chief Roche Maier, in continuing to build the brand vision in an exciting time of growth for the company.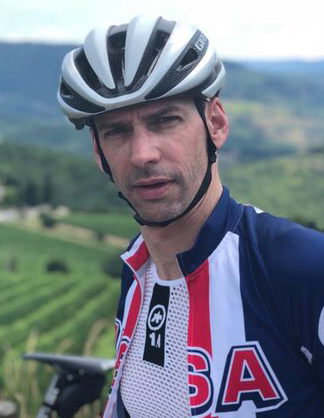 A former Olympian, Bouchard-Hall bolsters the Assos team, bringing experience of professional track and road cycling combined with business, e-commerce, sales and engineering expertise. In his latest role, he served as CEO of USA Cycling, having previously worked as a strategy consultant at McKinsey and top executive at Wiggle.
Bouchard-Hall said: "Deciding to leave USA Cycling was the hardest professional decision of my life, but after all we've achieved the past three years, I'm confident in the team's continued success. The opportunity to join Assos and lead one of the greatest global brands in the sport of cycling at a time when it is poised for significant expansion is extremely compelling to me."
Assos is firmly on track to expand its customer base, with an objective to be the first cycling apparel brand with double digit market share. Duff, who partnered with the Maier family in 2015, is still looking to develop and support the company's ongoing initiatives, such as the newly-launched Assos Speed Club and S9 Generation Shorts unveiled for 2019.
Duff said: "Our team has worked hard in building and re-engineering Assos for continued growth and now needs deeper leadership to propel the business even further upward. I will now be able to increase my focus on the strategic direction of Assos and am thrilled we have found a leader in Derek who truly shares our long-term vision for Assos."
Maier will continue in his role as Brand Chief and Head of Product Development: "When Phil and I formed our partnership in 2015, we had a vision for what the brand could be and created the path to get there. As we enter the next phase of growth, on track and on plan to our vision, we're excited to have Derek's passion, experience, and expertise to help us accelerate Assos' success."
Bouchard-Hall will join the Assos Board of Directors and will be based at the company's global headquarters in Stabio, Switzerland.