Bafang M Series motors emerge with bold power claims and better integration
Bafang has revealed details of three new mid-motors, describing the flagship unit as the "most powerful" for e-MTBs.
The Asian manufacturer's platform of three motors each tailor to varying global speed and wattage restrictions with the chassis designed to blend seamlessly with integrated downtube batteries.
Both geared M-series mid motors, the M500 with 250W or the M600 system with 350 / 500W engines offer peak torque values of 95-110Nm. This results in a complete program of EU compliant 25km/h and 45km/h (S-Pedelec) and 32km/h (20m/h) US versions.
Combining this with a single or double chainring (32T/44T) option will deliver multiple gearing choices for the many MTB sub-categories. The ultra-short RC compatibility of less than 450mm and a Q-Factor of only 177mm make the motor an attractive option for manufacturers looking to reduce the motor's footprint for the overall benefit of their design.
Weight wise, the systems tips the scales between 3.0 and 3.4 kg.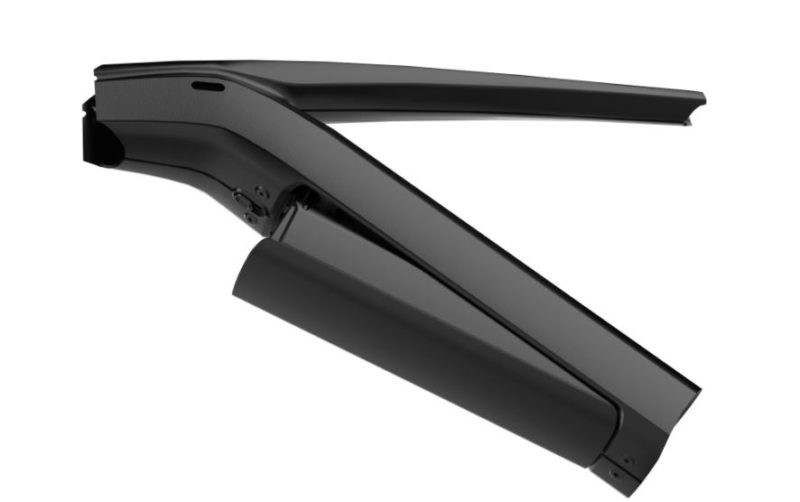 The M-series systems will be compatible with the new 370Wh or 600Wh F-Series InTube batteries, both for under or above downtube positions, as well as the semi-integrated battery with a 1.000Wh maximum.
All batteries currently use 18650 cells from Panasonic/Samsung. In the near future these will be offered with the new 21700 cell standard. CanBus and UART communication protocols and two different charger options with a 2 and 3A charging capacity will complement the battery offering.
Announced earlier in March this year, Bafang is progressing on an automated battery production facility in Suzhou for the assembly of the battery core packs. The strategy means that customers will be able to chose to develop their own final battery pack size, shape and material or cosmetic designs.
Bafang has chosen an ergonomic handlebar remote to intuitively control the drive system and centered display – one that can be operated with winter gloves. It connects via cable to a display with an inside handlebar mount position as well as an on-stem bracket option.
An easy to read user-interface design with five modes and a walk assist function, USB-out and a BLE chip for peripheral devices, like smart watches, phones or a heart rate monitor connection completes the package.
Expected to be on the market for April of 2018, with F-Series InTube batteries following in July, Bafang's system will be present at Eurobike on booth A6-406.