Berlin Bike Show captures big brands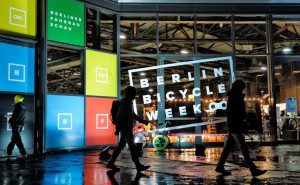 The Berlin Bike Show, which commences on Friday through to Sunday, has further enhanced its growing reputation as one of Europe's leading consumer cycling shows with the capture of Specialized, Trek, Giant and many others.
In 2015 the trade show, which commences during Berlin Bike Week, drew 20,000 visitors over its three days, 4,000 of which were believed to be trade and 6,000 international. Over 250 exhibitors spanning markets as diverse as handmade, electric, cargo and many more took space at the Station-Berlin venue.
Berlin is one of five cities featured in this article that has been enjoying a rise in cycling's modal share in recent times.