Beryl wins (yet another) prestigious international award – Red Dot Design 
British urban cycling brand, Beryl, has won an award at the international Red Dot Award: Product Design 2019. Both the Burner Brake and the Pixel received the Red Dot, which the renowned jury only awards to products that feature outstanding design.
The Burner Brake is Beryl's popular rear light that warns other road users that you are braking by automatically intensifying in colour. Its bespoke braking algorithm used in the smart accelerometer identifies when a cyclist is purposefully braking and alerts those in the rider's vicinity. The 200 lumen light is waterproof, has Day Flash mode and fast USB charging. The Burner Brake has already won an iF award.
The Pixel is a multipurpose dual-light ideal for riders that want flexibility from their light. Weighing 18 grams the Pixel can be used as a front or rear light with both red and white colours available, and thanks to its multifunctional clip and velcro strap the Pixel can be securely fitted to helmets, bags and clothing.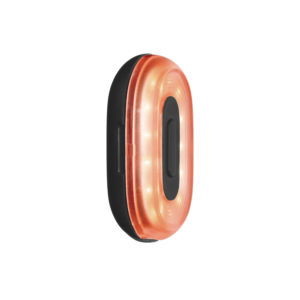 Daniel Barnes, Product Director at Beryl (formerly Blaze) is delighted that the Burner Brake and Pixel have been recognised in the Bicycles and Bicycle Accessories, Lighting category.
"Our mission at Beryl is to design innovative solutions for urban cyclists, with the end goal of removing barriers to cycling and getting more people in cities on bikes. To win a Product Design award at the Red Dot Awards is incredibly motivating as it demonstrates that our designs are some of the best in their category."
The Red Dot Award: Product Design is one of the world's largest design competitions. In 2019, designers and manufacturers from 55 countries entered more than 5,500 products in the competition. The international jury comprised of experienced experts from different disciplines participate in an adjudication process where they try out products, discuss them and rate their level of innovation, functionality, formal quality, longevity and ergonomics.
For more information on Beryl's products, please visit www.beryl.cc