Bike Basque offering UK dealers commission on cycle tourism trade
Cycle tourism firm Bike Basque is broadening its reach to include UK-based bicycle retailers in its commission for leads scheme.
Averaging at €1,500 per sale and selling for up to €2,500 for the "luxury" trips, dealers are offered a five percent commission rate on successful leads, returning an average of €75 a booking and potentially much more for groups.
For bike shops who may want to take advantage themselves, Bike Basque also offer a free trip for the shop staffer with a group of eight or more bookings, potentially opening up easy travel business for shop's engaging with customers outside of their store.
Director of Bike Basque Xavier Lopez told CyclingIndustry.News: "All the hotels are bike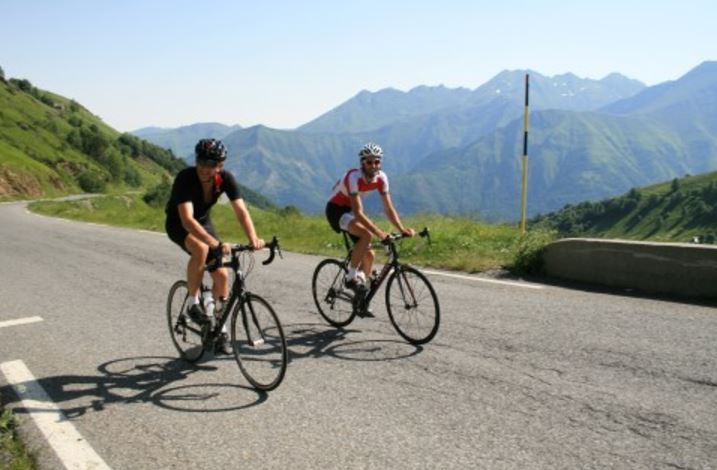 friendly and have a secure room to leave the bikes. On the road, all trips are supported and followed by vehicles with spare wheels, inner tubes, cables (etc) and tools to maintain bikes.
"We're staying exclusively in hotels 2/3 star (for the sportive trips), and 3 and 4 star for the Luxury trips. All the hotels we work with are carefully selected and perfectly fit the needs of cyclists (in terms of comfort, breakfasts, food, environment etc.)"
The sportive trips take in the Pyrénées and are full board, while the Luxury Tours feature regular stop offs at Michelin star restaurants, among other perks. Tours begin at just €1,200 for a classic climbs tour and the two Luxury Tours come in at €2,400 for the Burgundy Tour and €2,500 for the full Basque experience. Bespoke tours can be organised for groups of eight people.
Lopez adds: "The rides during the sportive trips are more around 100 kilometers with some big and historic climbs of the Pyrénées. The Luxury trips are about riding, but also food & visiting the region, so the rides are around 40 to 50 kilometers and less demanding."
To inquire about becoming a tour partner with Bike Basque and start earning commission for referring customers email Lopez here.