Bike industry discusses Eurobike date changes as attendance dips 12%, venue whispers surface
Official numbers published by the organisers of Eurobike confirm a widely held belief on the show floor that this year's attendance has indeed dropped and by its sharpest figure in several years.
1,400 exhibitors took part in this year's show, though as previously reported 'big brand' absence following a series of evacuations in favour of house events has seemingly begun to take its toll. Visitor numbers decline just over 12% from 42,590 in 2017 to 37,379 this year.
Despite this, the mood was positive among exhibitors who largely spoke of quality over quantity.
"The relevance of the bicycle is increasing from day to day and the technology is advancing rapidly. With three thoroughly successful days, the Eurobike 2018 was a success, despite being proceeded by a controversial discussion regarding the earlier date. It has clearly proved how important the global exchange among industry professionals is within the framework of a leading international trade show," said Messe Friedrichshafen CEO Klaus Wellmann, summing up the results of the event.
It was discussion about the change of date and indeed the announcement of next year's late July to early August event that had visitors talking. There are also strong whispers that the show could soon follow the Outdoor Show to Messe Munich, though at present these are unconfirmed rumours. CI.N has reached out to the show organisers for comment.
Here are a few of the comments CI.N picked up on the topic:
Mark Swift, Exposure Lights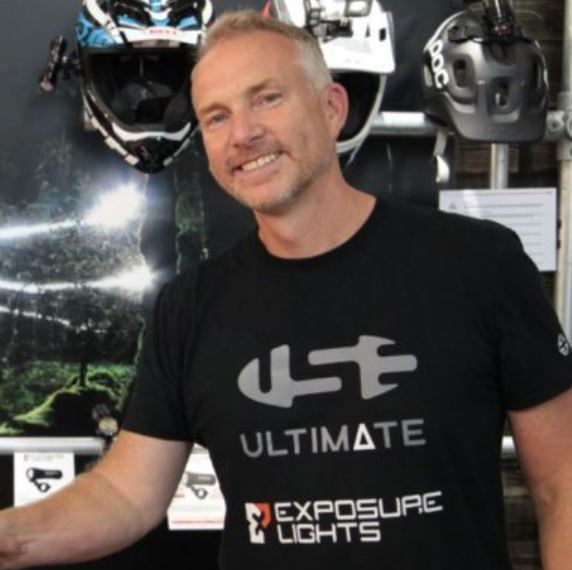 "This has posed us with an immense turnaround task having the dates earlier this year, so in theory next year is better from a production point of view. Trying to squeeze a year's work into nine months is not easy. September would be perfect for us. Really i'd just like to know the reasoning for all this shuffling around. I thought it may be to attract big bike brands, though it's unclear if that's a strategy being pursued."
Clément Bonneau, Moustache Bikes
"There's a trend toward more brands doing their own launches, as indeed we do in France and will be in Germany in the near future. Step by step things seem to be heading in that direction. This year's dates are good for our German customers, as was the end of August, but the industry needs a clear indication on whether this is a trade only or trade consumer event going forwards. For us it's a big setup so it's a good investment to have the consumer on board."
Uwe Weissflog, InMotion Mar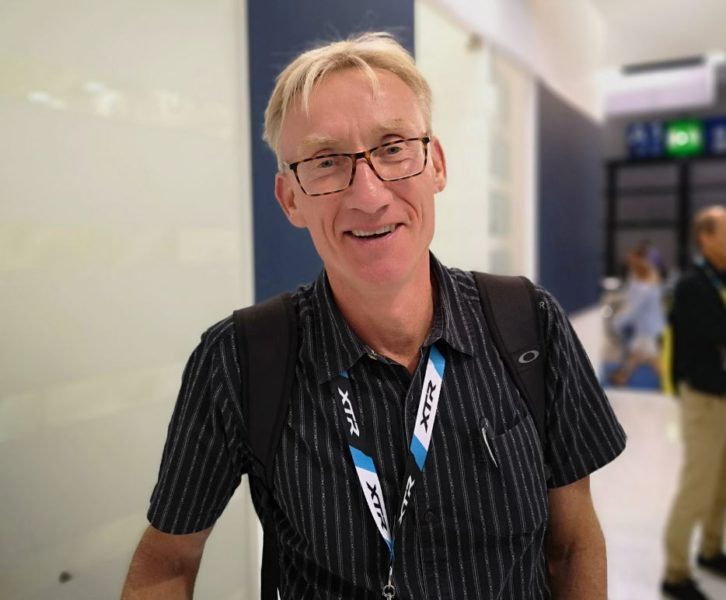 "For some it's better to go further back on the calendar, but the truth is there is no sweet spot with the differing models that exist in the industry.
"The show has to fall before August for the Mediterranean countries to attend and most information is already online by this point. The show will always interfere with some holidays somewhere, so there is no ideal time. For P&A and apparel an earlier date may be better, but for larger hardware that's not as simple.
"For the stores having the option of a Sunday and Monday attendance is a good move as more are closed and able to take time out. Having said that, these dates do fall in a big selling season. Electric bike content is driving good traffic, nonetheless.
"The overwhelming majority who were surveyed by Eurobike do want the consumer."
SRAM's Alex Rafferty
"It still seems somewhat experimental. For SRAM, fortunately we have some move and shake flexibility  so we'll continue to flow with it; it's still the number one event on the calendar. Given that we launched the NX11 on June 14th that's enabled people to get excited and follow up in the flesh. We'll accelerate or decelerate launches to suit."
Stephen Robinson, Maxxis Tyres UK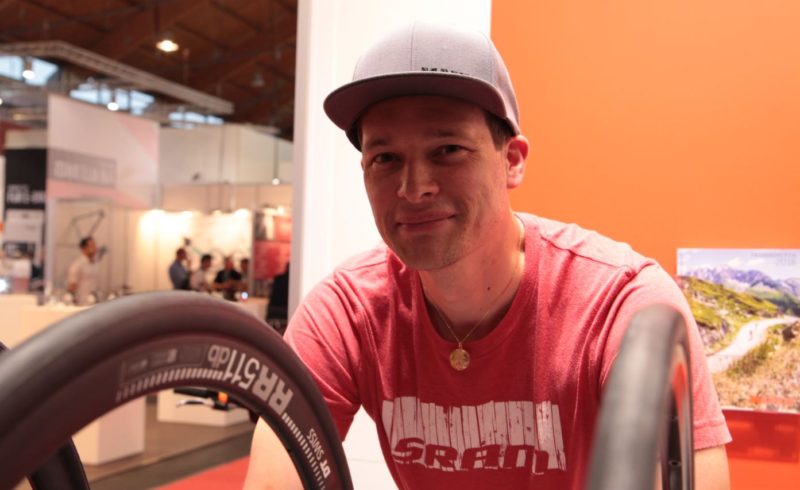 "This year feels quiet, but the quality is still there and I got my food for once! Next year i'm aware we may be facing clashes with events like the Ard Rock, which I simply cannot miss given our involvement. I think many in the UK market will feel the same."
Ulysse Daessle, Met Helmets and Bluegrass
"As we changed our German distributor this year the show was mandatory to assist our customers and introduce new lines. This year we trickled our launches just prior to the show which seems to have created traffic on the booth; this is the first showing. I do think that product launches have to stand apart from the show itself now though, otherwise they do not stand out."
Tony Barton, Magura UK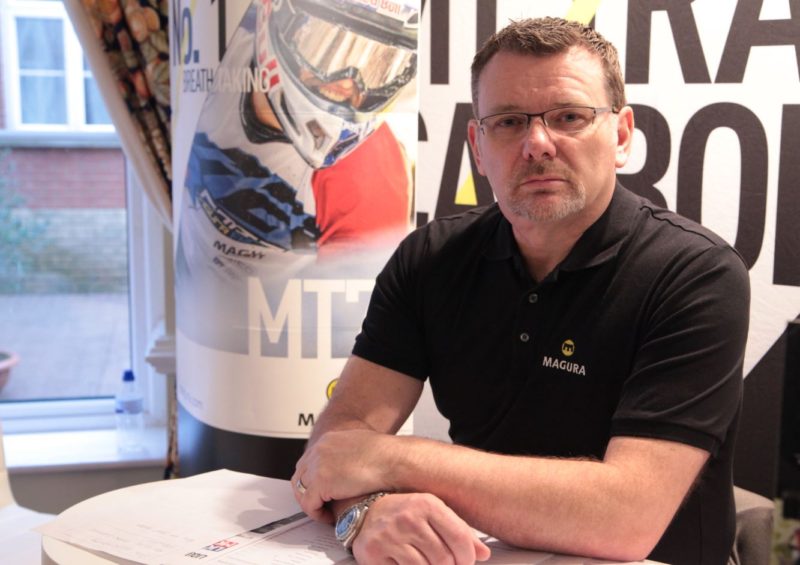 "I've not seen many IBDs over the weekend, which is to be expected given the time of year. It has to be considered too that the lack of direct flights into Friedrichshafen is hurting the show's attendance as travel time is high for many. Key accounts have still made the journey though and so I've had time to dedicate to quality conversations – and on time too. I think now the show may find it difficult to draw back big labels who have found it cheaper to do their own house events.
"Next year we are deeper into the holiday season, so things may be worse. The feeling among the German reps was that the holidays will be in full flow by the end of July. The old dates worked out okay.
"I'm thinking that the opening hours of 8.30am to 6.30pm is a bit too much, it's a long day to be on your feet at a show like this where you're so busy.
Eurobike Head Stefan Reisinger
"The date in early August 2019 is currently the time frame in which the largest number of dates preferred by the industry overlap, and the vote for a concept for the show that includes an appeal to consumers is very clear. We are now pleased with the additional approval of the date that we have heard."
Thomas Hild, CEO of SQlab GmbH
"In general, I have always been here with my own stand, I am an absolute fan of the Eurobike and Friedrichshafen. The reason why I think that the location and the show are so good is that everyone here has now known each other for years, and they meet every year like a big international family. There is a special atmosphere at this location. I also enjoy the warm and relaxed attitude of the entire Messe Friedrichshafen team. As far as the date of the Eurobike is concerned, I take the position that the date should once again be a permanently fixed one, and we also very much welcome the return of the public day in 2019."