How one bike retailer took his bike fitting biz global
It's now not uncommon for a bike retailer to adapt their business model around a particular profit centres, but few do so to the extent pro bike fitter Stephen Roche has. Here he discusses how his bike fitting business has both gone global and taken up residency in one of the UK's top wind tunnels…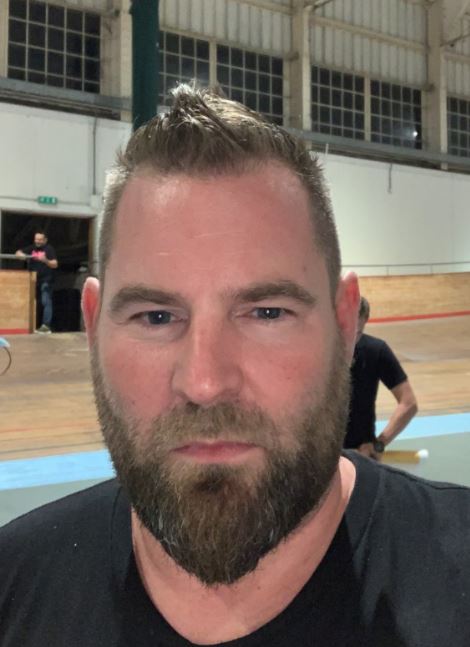 There have been a multitude of responses to the march of online retail in the cycling world. These range rabble rousing on trade forums, through to chasing the pennies in what many will describe as a race to the bottom. No single formula seems to have it all completely sussed out, turning a steady profit year after year in the cycle trade is no easy task with such varied and evolving headwinds. There exists, in the same mix as the rest of us, a pool of independent bike business owners that are quietly confident they have perfected their art in a small, but profitable corner of the market and that this will be more than enough to give a reasonable shot at earning a sensible living.
Stephen Roche is one of those who has lived through the late nights and head scratching of how to adapt and overcome.
"It was the volume of price-match requests that was the final nail in the coffin for me. I had the backbone for it, but from a mental health standpoint the repetition was not healthy. My sleep pattern was thrown way out with the long hours trying to balance the books. Realising that at one stage I was sat on £200,000 in stock was enough to call time. We never had the volume of sales to justify that and the industry was only getting more messed up with its pricing. The manufacturers are not helping us create a sustainable supply chain and when the temptation is to buy from our internet-based rivals who are cheaper than the distributor, well that wasn't working for me, so it was time to radically overhaul," says Roche.
There was a strong saving grace of Roche's model, but it took a conversation with a client for him to recognise the value right under his nose, he confesses.
"I was due to renew my lease. One day I sat talking with one of my more valued customers who took the time to ask me why I was considering more of the same. I had designed my shop from the ground up, so there was an emotional attachment, but I knew he was right. His words were 'I buy into you, not the shop' in reference to the service I had provided him to optimise his riding experience. Bike fitting gives you the opportunity to get to know a customer and to create an experience and it had been one area of my trade that had been paying off. It was decided there and then that it was time to flip my focus and take a chance on putting my specialist knowledge to use," says Roche.
Specialist is a fair description too. Roche has been involved with industry leading wind tunnels for some years, including Southampton and The Boardman Performance Centre working with elite athletes. The Silverstone wind tunnel is now regularly frequented by Roche who invites customers keen to streamline their aerodynamics along for specialist sessions that are hard to come by elsewhere. Given the specialist nature of the service a healthy fee is charged, £325 per hour and very often, with Roche's skillset, it takes no longer than that to provide the client performance enhancing changes.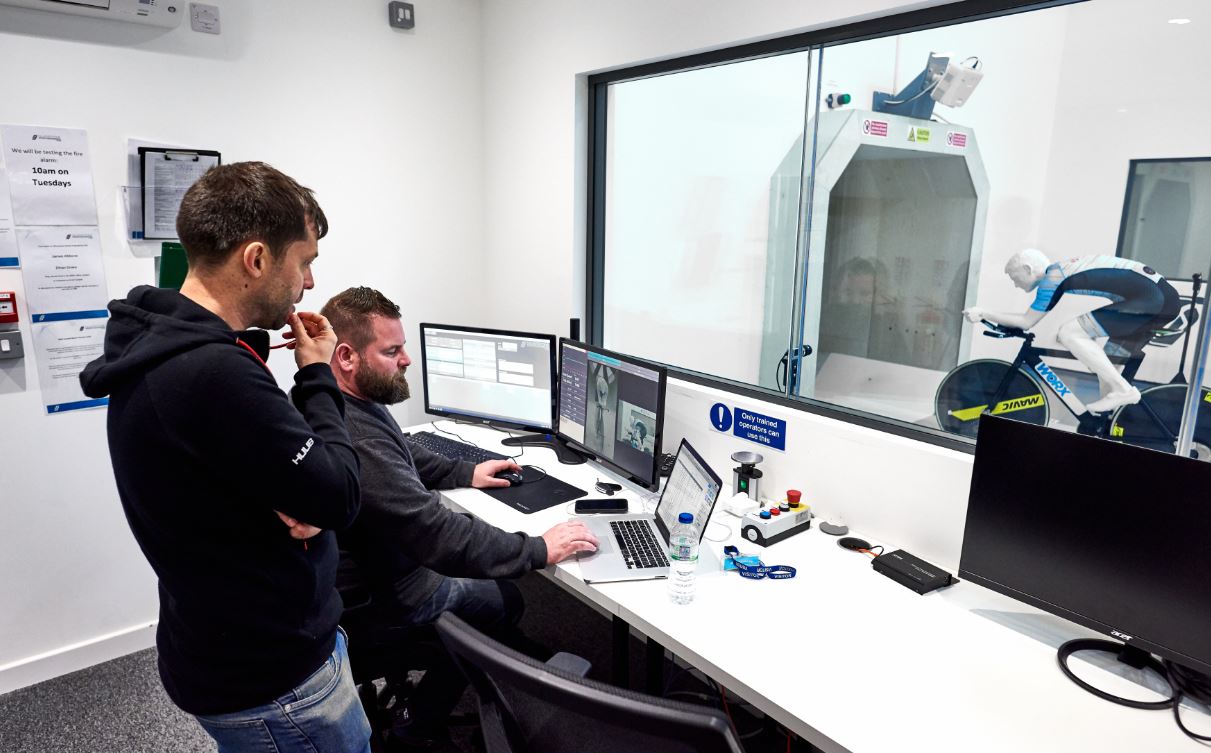 Day to day, Roche's business has now developed roots in the South Downs where his overheads have vastly reduced and opportunity to develop sideline revenue streams has grown at a pace with which he is comfortable. One property now under the stewardship of him and his wife is the Stanmer Tea Rooms; a mid-ride haunt of many years for cyclists familiar with the rolling roads of the region.
"My interest in the area began by taking on the unit over the road from the tea rooms. The overheads were about one 25th of my shop's and so it was a no brainer to take the plot on. We have begun to develop it, putting in decking in anticipation of offering a bike hire business for the local area. At the time we noticed the tea rooms over the road doing a roaring trade, in particular with bike riders," says Roche.
In a stroke of luck, the owners were ready to sell up on renewal of the lease having built up a 15 year customer base.
"It's easier than running a cycle shop, selling food and hot drinks," says Roche. "But I utilise the space we have here for my bike fitting sessions and imminently will be relocating my fitting studio to within the beautiful Stanmer Country House Estate adjacent to us. I have the Dartfish video analysis hardware set up for my clients, while my wife runs front of house at the Tea Rooms. The two are largely separate, though the crossover certainly exists."
A further reason exists to lay a foundation on the eastern side of the South Downs and that relates to the scope to grow cycling in what is a jewel in the crown of the south coast's natural landscape. A grant of £3.5 million has just been issued for the immediate locality, within which there is strong scope to develop local trails for cyclists, both novice and more experienced. With a personal passion to see cycling levels grow, Roche has been sure to have a voice at the table to lend his expertise in drawing cyclists to the region.
Undeniably, many of the cyclists that benefit from such efforts will not become customers of Roche's business unless their interest crosses the threshold from enthusiast to elite, but having voluntarily left the mass market behind, his focus on a targeted pool of customers has seen his clients make it very much worth his time to provide unwavering support for their endeavours.
"My business is incredibly focused on bike fitting now. I'm performing, on average, three or four £200 fits a day in peak season and I'm less reliant on the traditional peaks as business is steadier in the off season too. Often the customer will start from scratch with me, often with the intention of working on a full custom bike, sometimes with CAD design built in and very often with extras on top once the fit and assessment is complete. I have been flown to Dubai, the United States and other places in order to complete bike fits in office buildings. The type of clientele seeking such specialist services is cash rich, but time poor. The key is to make yourself available. After this interview I'll be dropping a bike off to a customer. There are very few people in the trade that would be willing to do this at all hours of the day and night, but when a customer wants a bike for a specific time in order to ride or race, that service is highly valued."
The bespoke touch is evident in a build wheeled out as an example, a top-end Colnago ordered especially to be customised. The paint job is matched even down to the dust caps on the valves. Paint work is another part of the journey provided should customers want something truly one of a kind.
Typically, customers will punt for Parlees, Pegoretti builds, the specially imported Mosiac brand or own-label Mustard Bikes foundations on which to build a dream bike.
"The demographic is largely men aged 25 to 65, though I am handling builds of this nature for women too. There's plenty of services like saddle pressure mapping, cleat adjustments to alleviate pain and custom insole too," says Roche, adding that whatever the service completed, a history is kept on file in order to efficiently serve the customer in future.
That makes good sense too. A typical start to finish bespoke project can last between six weeks and three months, depending on the level of bespoke work.
Then there's another sideline to keep the mechanic's workstand occupied; Roche's mechanic assembles up to 20 bikes per month for a local brand. It's more work than one set of hands can feasibly deal with and it's refreshing to hear Roche advocate and apparently deliver an above average wage for his lead mechanic.
"Mechanics can be paid terribly in the bike industry, especially at entry level but the properly skilled people in the trade really deserve more. There are a lot of people entering the industry with a tool box and laying claim to being a mechanic, so when you find a quality and qualified worker it's worth investing in them," he says.
Asked if continually adding new revenue streams is part of the plan going forwards Roche explains that if there's one lesson learned from the past, "less can be more."
"There are other options, but I don't want to return to the same predicament I had before. What we have here is a model that has been bespoke made to enable us to turn a profit and take a holiday once in a while. It's very professional, so it requires a lot of attention, but it's not how it was before. There's no concern for the industry's quirks, be it the direct sale model encroaching or buying from my competition, this service-led model provides me the ability to make a genuine difference to athletes and, with the plot across the road, to keep a hand in to help grow interest in cycling for the region. Selling the experience is a much nicer way to work than selling the product," concludes Roche.
For more in-depth bike fitting knowledge, data and analysis, head here. Meanwhile, you can find The Bike Tailor here.