Bike shop tips: The potential and buying habit change when using modern retail finance
With the revelation that online applications for Ride it Away retail finance surpassed in store and mail order submissions earlier this year, it's increasingly clear that consumer behaviour is moving in alignment with other online shopping habits.
"Even if a retailers website doesn't allow online sales, letting potential customers know finance is available, can be the difference in winning that customer," said the ACT's head of business development Chris Hall.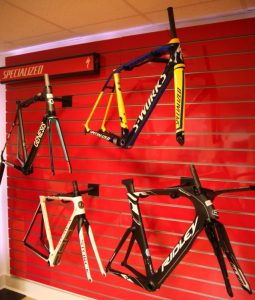 With more than a fifth of retail sales now taking place online, as well as a rapid increase in mobile and tablet savvy shoppers, the proliferation of online finance applications offers the online bike retailer new potential, argues Hall.
"Mintel has studied habits, revealing that 75% of customers make their decision on where to shop based on whether Interest Free Credit is easily available. The market for retail credit is predicted to grow by around 12% in the next five years and there's huge upsell advantages too. 30% of customers spend more than they normally would have done, had finance not been available. Used correctly it can be great tool for upselling and adding items to a purchase."
The impulse buyer is easily swayed too, with 58% admitting they would delay a purchase and perhaps cancel the spend entirely without finance options.
Admittedly daunting for the newbie, things have simplified in recent years. In March of 2014, the FCA decided a retailer offering 0% finance over a term up to 12 months with no additional fees posed no risk to a consumer and deregulated this section of the retail finance market. In short any retailer could now offer 0% over a 12 month term without FCA authorisation.
The key for those starting out is to ensure the customer knows your business offers retail finance. ACT members can benefit from free web banners and finance calculators for their websites, making it simple for the consumer to set their budgets.
"Introduce finance as an option as soon as possible in the sales process," advocates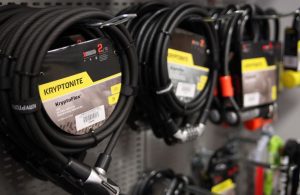 Hall. "Empower and train staff to discuss Ride it Away finance options, monthly budgets, APRs and how to bundle products together i.e. that Lazer helmet is another £50 – or less than £4 extra per month. POS tickets marked up with examples with clear monthly costs can work wonders too."
But then there's the other key concern for bike shops – margin retention.
"Many retailers already give discounts or pay Cycle 2 Work schemes 10% +. Even in its simplest form the subsidies for an unregulated retailer are below 10% of the loan value (typically 5.95 to 8.25%). By correctly using APR products, an FCA authorised retailer can actually offer finance on all products, all year round on discounted / sale items and still receive 100% margin."
In 2015, Ride it Away accounted for around £80 million in bike sales, parts and accessories. But that may be a vastly conservative estimate, we're told.
"Even at £80 million the general consensus is this figure is far below what it should be when compared to other sectors offering high ticket leisure items. If RIA was fully utilised, compared to other markets, it should already account for £150 million of sales per annum."
With the UK's average bike sale price slowly rising, but still far below those results achieved on mainland Europe, retail finance has been proven to shift a customer's spend by one price point on average. Pair that with a good salesman who can explain the benefits of one build over a cheaper model and the justification for a small margin sacrifice is much easier.
"Across all retailers the average spend when using finance is just below £1,200; personally I dislike this figure as we have some customers borrowing £10,000 for a bike and others looking to spread the cost of a new £500 wheel! Realistically, on average, customers spend over £1,000 when buying a bike on RIA," explains Hall.
Soon to open a bike shop? Check out our article on the do's and dont's for the newbie, as written by those in the retail trade. You can also sign up for more Bike Shop Tips articles here.
UK bike retailers can find more information on Ride it Away retail finance here.