Duehring steps down, Rittschof takes on Felt, Time and Rossignol bike brands
Co-founder and president of Felt Bicycles, Bill Duehring has stepped down from the company, effective Sept 7th 2018. Stating that Duehring has decided to spend more time with his family, the company emphasised continuity "He will be missed at Felt, but will stay close to help in the transition period."
First reported on US site Bicycle Retailer & Industry News the article goes on to say: Scott Rittschof has been appointed as senior vice president of Rossignol Group's global bike business, which includes Felt as well as Time and Rossignol's bike line. Rittschof's position is new for Rossignol Group, which previously did not have one person in charge of the three bike brands.  
Timeline of Events
Feb 2017 – Felt Bicycles acquired by winter sports giant the Rossignol Group
Nov 2017 – Felt founder Jim Felt departs
Nov 2017 – Felt moves in to Rossignol HQ in Europe
Dec 2017 – Felt UK restructures and invests to line up with Rossignol strategy
March 2018 – Rossignol launch a bike range
Largely un-reported in the trade press, a tightly focused range of 17 bikes was launched – including E-bikes, MTBs, Hybrids and even a kids range – including a 24″ e-bike. The focus of the bike collection is "fun and enjoyment" according to website. They go on to say "The leading brand in winter sports is extending its reach beyond winterized products." A search of the Rossignol Bikes dealer locator shows many stores on the continent, especially around the brands heartland winter sports areas in the Alps, but as yet, none in the UK.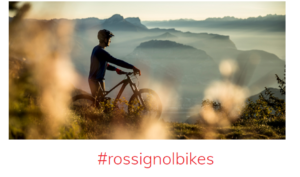 September 2018 – Duehring steps down, Rittschof takes on Felt, Time and Rossignol bike brands
Rittschof, who has been in the bike industry for more than 30 years, has led sales, marketing, product development and product management with Cycling Sports Group and Pon Bicycle Group. He has owned bicycle stores and more recently has worked with several consumer brands in the digital & e-commerce space. He will be based in California.
In the UK, Felt is managed  by Tony Rose Agencies while Time is distributed by Extra UK.