Celebrating the Bike Shop: Schwinn's number one dealer whose company continues to change the business
By Jay Townley of the Gluskin Townley Group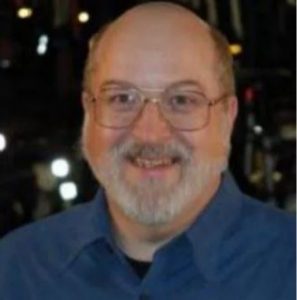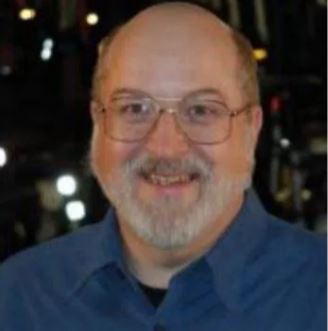 This article is the third and final piece in a series "Celebrating the bike shop". Part one details The story of the Wright Brothers, who prior to building aeroplanes were bicycle retailers. Part two discusses George Garner's role in shaping the modern bike shop. 
This article examines the narrative of American bike shop owners Howard Hawkins and Art Engstrom. Influenced by George Garner, the pair ran an award winning bicycle dealership for the Schwinn Bicycle Company while founding the Park Tool Company – a business entity that helped grow American bike shops during the last four decades and which is helping lead the way into the new fourth era of bike shop retailing!
In 1956, childhood friends Howard Hawkins and Art Engstrom borrowed the money to purchase a small shop called Hazel Park Radio and Bicycle. The shop located at East 7th Street and White Bear Avenue in the Hazel Park neighborhood of St. Paul, Minnesota handled everything from sharpening lawn mower blades, to selling new and used ice skates. It also repaired all bicycles, wheeled goods, as well as selling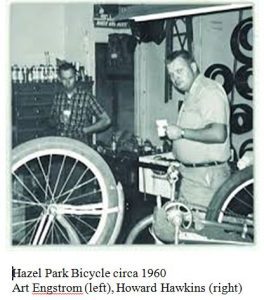 children's wheel goods and Schwinn bicycles.
The partners decided to focus on the bicycle business in the warm weather months and the ice skate business during the winter months. They also expanded the business by leasing the retail space next door to the original shop.
Shortly after purchasing the business the partners began talking to another childhood friend that they had both gone to school with, James E. Johnson who had recently returned to the Hazel Park neighborhood. Johnson was a writer who had toured in Europe and the U.S. by bicycle. He was also a tool and die maker who had worked on the 707 while working for Boeing.
Because of his experience touring by bicycle, and his trade as a tool and die maker, Johnson was well ahead of the skill level of bicycle mechanics of the time, and he eventually came to work for Hawkins and Engstrom as a mechanic. With the partners he attended the Schwinn Service School and also read the service articles by Stan Natanek, master mechanic and service school instructor in the Schwinn Reporter, the monthly dealer newspaper.
Hawkins and Engstrom also read George Garner's articles in the Schwinn Reporter and by 1960 were continually updating, expanding and remodeling their retail store to reflect Garner's retail philosophy and Ray Burch's vision for the Total Concept Store.
In this same time frame Hawkins, Engstrom and Johnson began to search for and acquire the latest and best special purpose tools and service equipment for bicycle shops. They soon discovered that the best special purpose tools for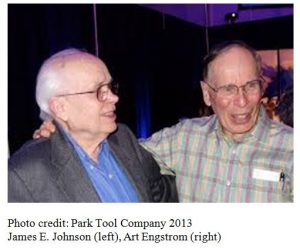 bicycle repair were made in Europe and Japan and were not easily obtained in the United States. With a few exceptions there simply was not practical and readily available special purpose bicycle service equipment that American bike shops could purchase.
There was a great deal of trial and error while different types of bicycle assembly and repair "stands" were tried out. As bicycle sales and service volume steadily increased, the shop had a growing and urgent need to streamline the new bicycle set-up and assembly process, as well as the overall bicycle service department process.
At the same time George Garner envisioned and developed a chrome plated double clamp bicycle repair stand with a three-foot circular steel plate base. The most advanced version of this impressive and vestal piece of service equipment was shown in 1965 in Garner's Northbrook, Illinois Total Concept Cyclery.  However, Garner's innovative design was somewhat lacking in its functionality because of issues with the locking and clamping systems, which in turn kept it from commercial production.
Fortunately for Schwinn and bike shops throughout the world, Hawkins, Engstrom and Johnson had by 1966 perfected a single-clamp repair stand that came to the attention of Schwinn's marketing division, including Stan Natanek and George Garner who was acting as a consultant.
What followed in 1967 was a formal collaboration between Schwinn and its master bicycle mechanic Stan Natanek that incorporated the concept from George Garner. This laid out the specifications that resulted in a fully functional and affordable double clamp repair stand. The final design, refinement and manufacturing was completed by Hawkins and Engstrom before being sold by Schwinn to over a thousand bike shops over the next dozen years.
The collaboration that started in 1967 resulted in a steady torrent of Schwinn-Approved bike shop specific tools and service department equipment that came just in time for the Bike Boom of 1970 – 1974 and continued through the end of the decade.
In 1970, Schwinn published the first 468-page volume of an extensive Bicycle Service Manual that would eventually include a second volume and total just under a thousand pages with Stan Natanek as the technical adviser. The 40-page Service Department section featured the double-clamp repair stand, single clamp repair stand, wheel truing stand, fork aligning clamp, fork aligning gauge, and a variety of hand tools designed as produced by Hawkins and Engstrom for Schwinn.
Howard Hawkins and Art Engstrom provided a vital, but little recognized or appreciated, component of the Total Concept Cyclery and Schwinn's Total Concept Store program – the service equipment and tools required by bike shops to efficiently set-up and profitably service the growing variety and complexity of bicycles introduced to the American market from 1965 forward, including the Bike Boom of 1970 through 1974.
George Garner had the vision and Stan Natanek had the service knowledge, but Hawkins and Engstrom had the practical hands-on experience and with Johnson the design, manufacturing and fabrication expertise that made the modern American bike shop service department a reality.
Under the collaboration agreement Schwinn paid for any required tooling and in turn got the right-of-first-refusal to introduce and sell the service tool to its dealers, under the Schwinn-Approved Red label. After a year or two had gone by, Park Tool could distribute and sell the item under the Blue label that it has subsequently made famous, a registered trademark and trade dress. In the mid 80's the collaboration was dissolved and Schwinn left the bicycle service tool and equipment business to Hawkins and Engstrom's Blue label.
Meanwhile, Hawkins and Engstrom continued to expand and grow their Schwinn retail bike shop business. In 1967, they moved their store to White Bear Avenue and Highway 36, which grew to become Park Schwinn, and with the exception of ice-skate sharpening, focused on the bicycle business. This resulted in their becoming a national top-10 Schwinn dealership for 15-years and the number Schwinn dealer in 1977. The Park Schwinn bike shop business eventually grew to three locations.
By 1981, Hawkins and Engstrom sold all their very successful bike shops to concentrate on the bicycle tool business they had been running alongside the retail stores. The small tool company grew and became the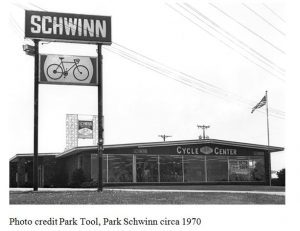 world's largest supplier of bicycle tools, Park Tool Company, now located in an 80,000 squire foot facility in Oakdale, Minnesota.
Taking over where Schwinn left-off, Park Tool Company has developed an extensive service manual that is updated regularly, a world class service school, and has gone beyond with competitive race and event support. The firm also offers the most complete line of consumer service tools sold through bike shops, providing a profit center contributing to revenue and profitability.
Today, Art Engstrom is retired and Howard Hawkins passed away January 26th, 2015 at the age of 83.  Eric Hawkins, Howard's son, purchased the business in 2000, and now offers more than 400 bicycle service equipment items and repair tools, as distributed to bike shops through 61 distributors in 57 countries around the world.
Park Tool Company is what it is today because of its roots in an American bike shop, the entrepreneurial zeal of its founders and the unique collaboration they formed with James Johnson, George Garner, Stan Natanek and the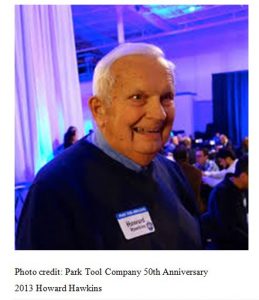 Schwinn Bicycle Company.
This entrepreneurial zeal was carried forward from 1981 to continually embrace and respond to the ever expanding and evolving technology in the bicycles, componentry and accessories that populate the global bicycle market. The firm's approach never overlooks emerging New-Wave and Outlier brands, products and bike shop retailers.
Since 2000, Eric Hawkins has nurtured and expanded the entrepreneurial characteristic, providing the final vital piece required for the success of The Total Concept bike shop of the old third era of American bike shop retailing – and will be required for the ultimate success of the new fourth era, that includes the set-up and service of electric bicycles, as well as bikes with integrated technology and communication.
Enjoyed Jay's articles? You can catch past editions, including some great bike shop tips, right here. Alternatively, you can sign up for future alerts here.