Bike Shops invited to take stock of free outdoor mag Love the Mountains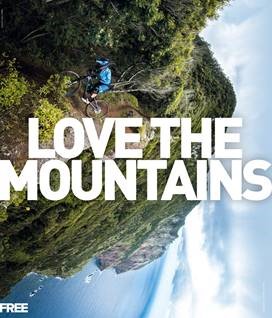 Love the Mountains, an outdoors-focused magazine now making its way into the magazine bins at UK airports and select retail outlets, will now be available to UK bike shops to offer customers.
With a print run of 55,000 copies per issue, the title is looking at expanding its distribution channels and will soon take to the London Bike Show in a further bid to raise awareness of the new magazine and online portal.
Stemming from the publisher of the UK's largest free snowsports title InTheSnow, Love the Mountains is headed up by Anne Powys-Keck who told CI.N: "We'll be looking at producing two issues next year and given my background, there's natural a decent focus on bike sports within, so it's perfect for the bike shop countertop. We're also placing emphasis on travel with the content, so it's quite unlike anything else out there and an aspirational read for the customer."
To enquire about carrying Love the Mountains in your store, email the publisher here.