Bike2 begins shipping first all electric drive systems
Bike2 has begun shipping the first of its all electric drive systems to manufacturers.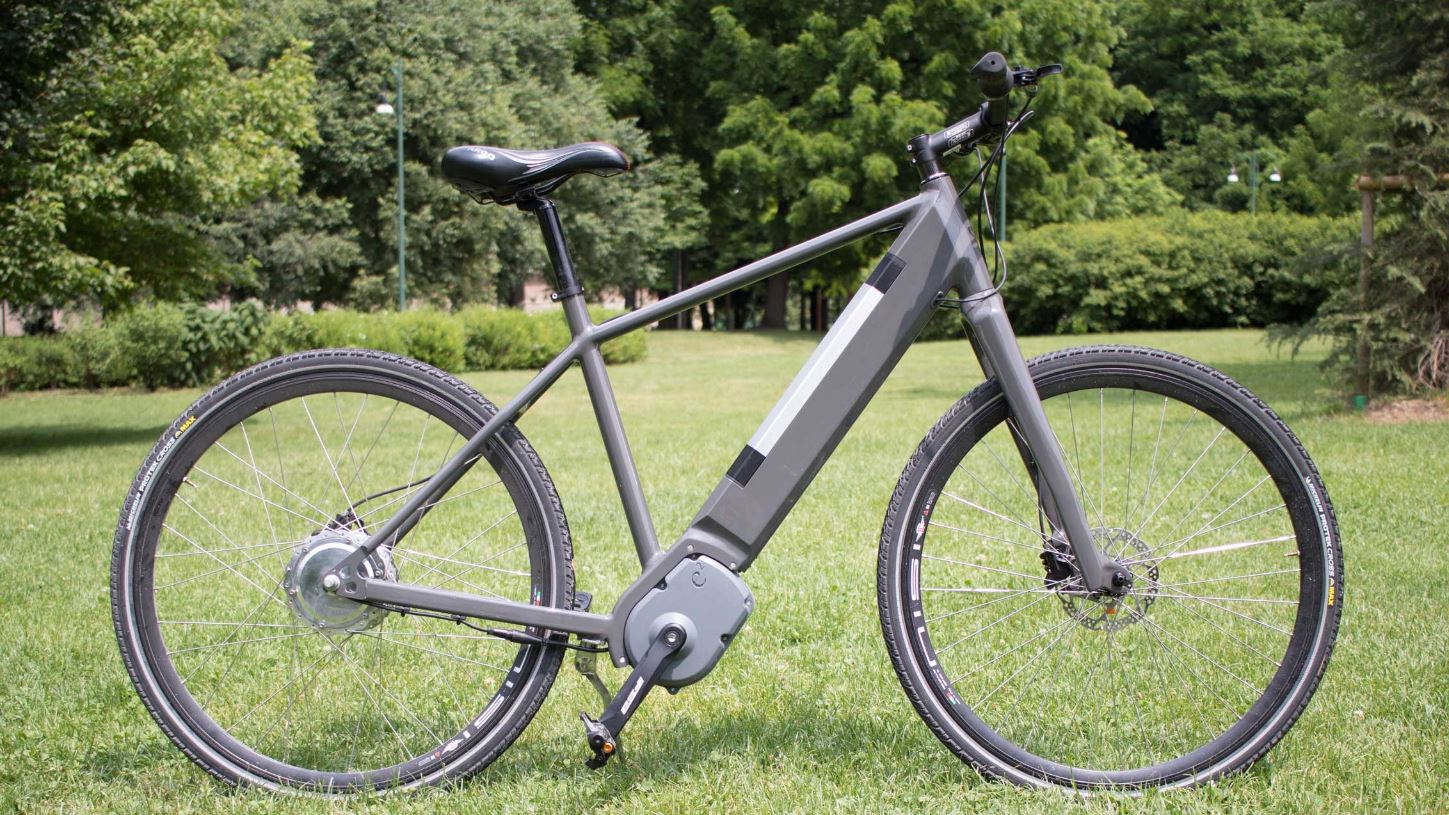 A winner of the 2010 Seoul Cycle Design competition, the all-electric transmission concept has been in the pipeline for a long time now. The system gives cyclists a "natural experience", with a feeling just like riding a conventional or assisted bicycle, even though they are pushing a generator located in the crank-box as opposed to a mechanical transmission connected to the wheel.
The Bike2 design also claims to be the first e-bike system to have a completely step-less digital gearing and an automatic gear mode, which keep the cadence at a fixed level despite different loads from the cyclist.
Among other benefits are the exclusion of many mechanical drivetrain parts, plus "simple assembly and maintenance," says the firm.
"Beside the expected and important test made with producers of normal bicycles, we also have had a lot of interest from makers of other amazing types of pedal assisted vehicles; vehicles that hopefully will shape the future of transportation in our cities," Says Nils Sveje.
"These test have helped develop a system that can be fine-tuned to multiple segments and users," added Jesper Allan Hansen, founders of the company.
Bike2 will show the system and examples of implementation at Eurobike on Hall A5 Stand 605.
Drive system specs:
Gearing
Gear min / max, m/R
Automatic cadence control, max 90 RPM
Max speed
Hill climb
Max start gradient 15%@100Kg load
Reach
75km@80Kg min ass. 10Ah batt.
Max counterforce
Axis app. 50Nm
Pedal app 30Kg
Max producible power
Motor (Bafang T8, others available)
750W geared
Ø150mm
Torque 70Nm@80rpm
Battery