Everything you need to know about the #BikeIsBest national campaign
The collaborative bicycle trade campaign #BikeIsBest has raced out of the starting blocks, finding an industry highly receptive to a new and coordinated message to reach the masses. Here CI.N talks to Adam Tranter, Fusion Media CEO, the campaign's organiser and Bicycle Mayor for Coventry about tapping in to a blue ocean of people receptive to cycling that are now perhaps giving serious consideration to both lifestyle and transport habit changes…
For the uninitiated, what is the BikeIsBest objective and how does it differ from prior efforts to 'normalise' cycling?
We've all seen a huge change in people's lives and approaches to cycling during COVID-19. While there is tons more to do to realise the "golden age of cycling", there is a particular opportunity to instill behaviour change and change perceptions around cycling.
#BikeIsBest is a different type of campaign as – for the first time, we've been told, in around 50 years, it comprehensively brings together the cycling industry with major cycling advocacy organisations and local authorities to promote cycling generally, opposed to a brand or product. Many good campaigns have come and gone in cycling and have been unable to reach outside of our echo chamber; #BikeIsBest specifically uses mainstream media, such as out of home billboards and TV, as well as targeted digital advertising to reach new and non-cyclists. It positions cycling as good for health, wellbeing and your wallet, showcasing a diverse range of people on bikes. We've been working closely with Dr Ian Walker, an environmental psychologist who specialises in behaviour change within the campaign. #BikeIsBest removes the notion that you need to look a certain way or have certain equipment to be a "cyclist" and encourages people to take to bikes for short and everyday trips.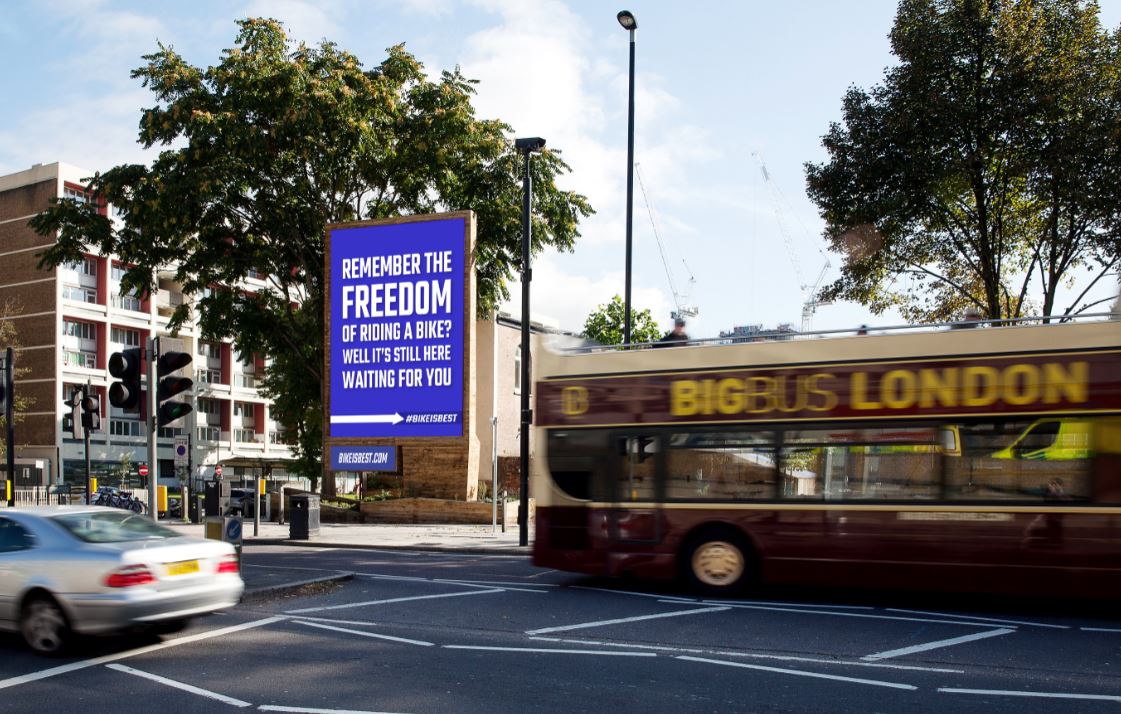 Is participation in the BikeIsBest effort limited to bike brands and big orgs, or can anyone in the trade chip in support?
We've set up #BikeIsBest so a variety of organisations can get on board. We've developed a funding model that has been very popular; we have funding tiers on a sliding scale from micro organisations to large companies and everyone in between. This is a real collaborative industry effort so we provide the same level of reward and return on investment, regardless of company size. I know this is a tough time for many economically; this campaign is being run at cost price and we're stretching every penny as far as we can for maximum impact. Our partners list is really diverse and we're so grateful for the early support from a variety of partners who believe in this project.
What is the minimum requirement to be involved and what is asked of partners?
As well as contributing into the funding pot, the campaign is working with partners to help increase our organic reach; while many of our industry partners are mainly engaging with existing cyclists, the campaign works to mobilise these people to help them recruit friends, family, colleagues and neighbours to try cycling. We have a really collaborative approach with partners so are open to their suggestions on additional co-branded activity and partnerships.
Partners will receive access to campaign assets (which can be tailored), professional and comprehensive market research on the new market potential and help grow the industry. Cycling has just a 2% mode share in the UK, as an example; moving the dial even modestly to 4 or 6% would have incredibly positive implications for the climate emergency, congestion, the wider economy, public health and, of course, the cycling industry.
If you are able to multiply your financial target how wide does the scope go to spread this message? 
The campaign is already off the ground, so new partners will help us increase our reach with the strong creative assets we have. We're already advertising on billboards across 85 sites across the UK and putting decent budget into paid digital, but there is opportunity to do more and make a significant impact.
This is a marathon, not a sprint, running over a three-month period. The advertising market is very cost-effective at the moment and it's the chance for the cycling industry to get in front of an audience they wouldn't normally reach over this important time frame.
Official commitment or otherwise, how else can those in the trade help to circulate the message? Could bike shops, for example, run the video on in store monitors?
Of course, we'd welcome trade partners to share our social media posts and are discussing with the Association of Cycle Traders (ACT) about window stickers and other in-store support options. We know that bike shops are the beating heart of the industry and are doing an incredible job in supporting their communities at the moment; we want to help them be part of this movement and deliver long-term value for this part of the industry.
Video aside, where else are we likely to see the campaign in terms of format and geographical location?
We're running out of home ads currently across 85 sites up and down the UK, thanks to the generous support of Clear Channel who have given us incredible visibility because they believe in the campaign and are supportive of cycling.
We're also working on some localised TV ads via Sky, monitoring and evaluating their success using Strava Metro data. Our digital targeting is very much a test-and-learn approach; it's easy to target existing cyclists but targeting those who have not shown an interest yet, but have a higher propensity to cycle involves a lot of work. We're working with a great digital partner, Ventura Agency, who are adapting and building our nationwide digital plan on a daily basis.
Some will argue that without infrastructure on the ground, promotion is largely a waste – will the campaign either lean on Local Authorities to provide, or show consumers that lanes are slowly becoming available?
Through my work as a cycle campaigner and Bicycle Mayor for Coventry, I know too well that we rapidly need safe cycling infrastructure. We've seen during lockdown that people felt confident to get their bike out of the shed because of low traffic volumes, but these are increasing to normal levels. What we've seen recently, which hasn't been the case before, is genuine political will right from the top of government. It needs to be backed up by local authorities, which is slower than hoped, but changes are happening in terms of pop up cycle lanes and low traffic neighbourhoods.
The campaign has been supported so far by Tees Valley Combined Authority, Transport for London and Transport for Greater Manchester, authorities in areas where there is strong local support for cycling. Longer-term, I see #BikeIsBest as a vehicle to show that there is widespread support for cycling from the public and supported widely by businesses. We are asking the public to pledge that #BikeIsBest and will be mobilising this audience to build a new generation of advocates for cycling and safer streets. There is demand and we need to use that to our advantage; just 9% want things to 'go back to normal' after coronavirus lockdown, said a recent YouGov poll.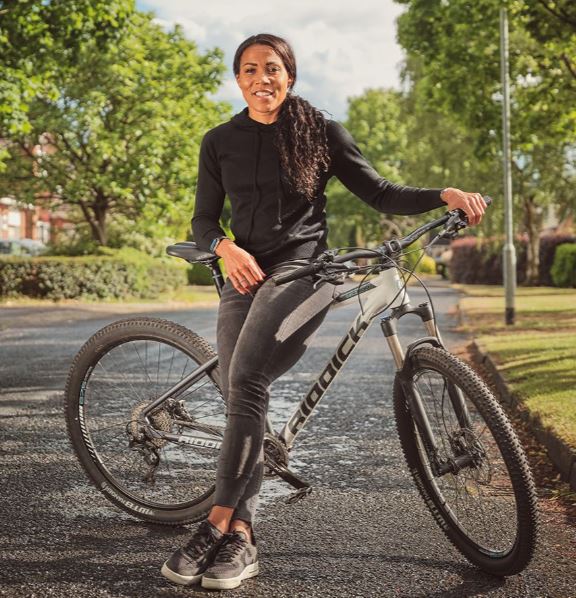 To what extent is the campaign going to be focused on drawing in under-represented demographics in cycling, in particular women, BAME, those with disability or concerns of 'too unfit/old'?
I think, unconsciously, many of us in cycling have too long portrayed an image of cycling as being for a particular demographic. I want people from all backgrounds to look at #BikeIsBest and say "I could do that", and that's what our creative is designed to do. We're actively celebrating stories from a wide range of inspiring people to appeal to under-represented demographics in cycling.
We also have two fantastic ambassadors in Shanaze Reade, BMX World Champion and Jacqui Oatley MBE, the first female commentator on BBC's Match of the Day. Again, these ambassadors bring their own stories to cycling and will help new audiences believe that riding a bike is something they can do.
Finally, how can industry get in touch to pledge backing?
Interested parties should contact bikeisbest@fusion-media.co.uk for more information on how they can get involved.