BMC launches 'Lightweight Powerhouse' e-road bike Alpenchallenge
BMC has released details of the all-new 'lightweight powerhouse' Alpenchallenge AMP Road, promising a perfect fit for every rider, a super lightweight frame and powerful drive unit for this new e-road bike.
Featuring a Shimano electric motor and sleek carbon chassis, the Alpenchallenge AMP Road has aimed to combine style, performance and premium ride quality while keeping overall weight below 15 kg (~33 lb). The sleekly integrated drive unit uses the power and range of Shimano STEPS and a 504 Wh battery.
The full-carbon frame and fork provide the foundation for this light e-bike. Agility comes via BMC's exclusive Micro Travel Technology (MTT), using 10 mm of tuned rear travel to enhance traction, comfort and overall ride quality with virtually no weight penalty, the brand said. The central battery position creates a low centre of gravity that, BMC said, neutralises the influence of the additional battery weight. Borrowed from BMC's top-tier road race machines, the D-Shape seatpost provides comfort with a svelte look while again keeping weight down to a minimum.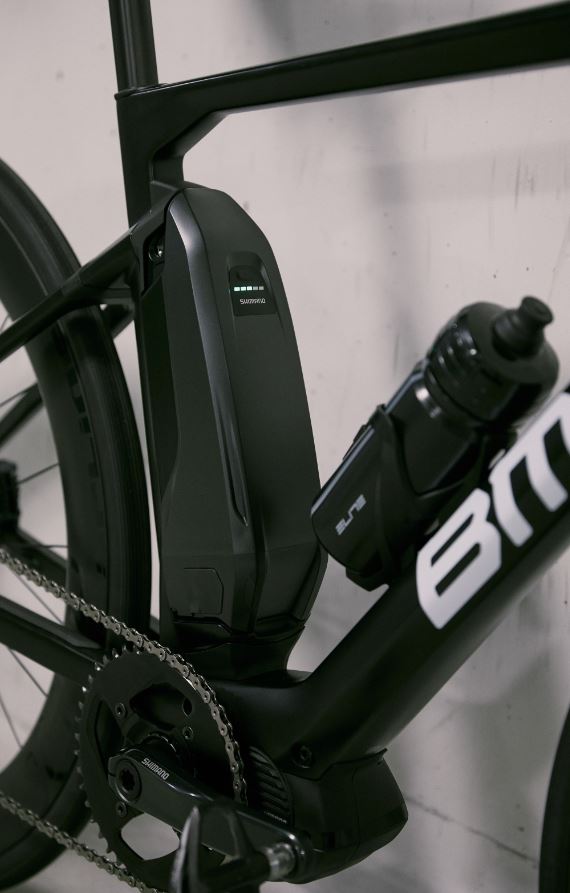 There is a broad collection of Integrated Cockpit System (ICS) stem dimensions for riders to create their ideal riding position. ICS offers complete stack and reach adjustability; a dedicated spacer system for easy fit adjustment without stem removal and hydraulic hose disconnection. BMC said it hasn't compromised maintenance and in fact the system allows for easy installation, adjustment and service, as well as providing a durable, weatherproof location for electronic cables and hydraulic hoses. The ICS cockpit is available on LTD and ONE models.
The new Alpenchallenge AMP Sport is available as Alpenchallenge AMP Road LTD, Alpenchallenge AMP Road ONE, Alpenchallenge AMP Road TWO and available in sizes S, M and L.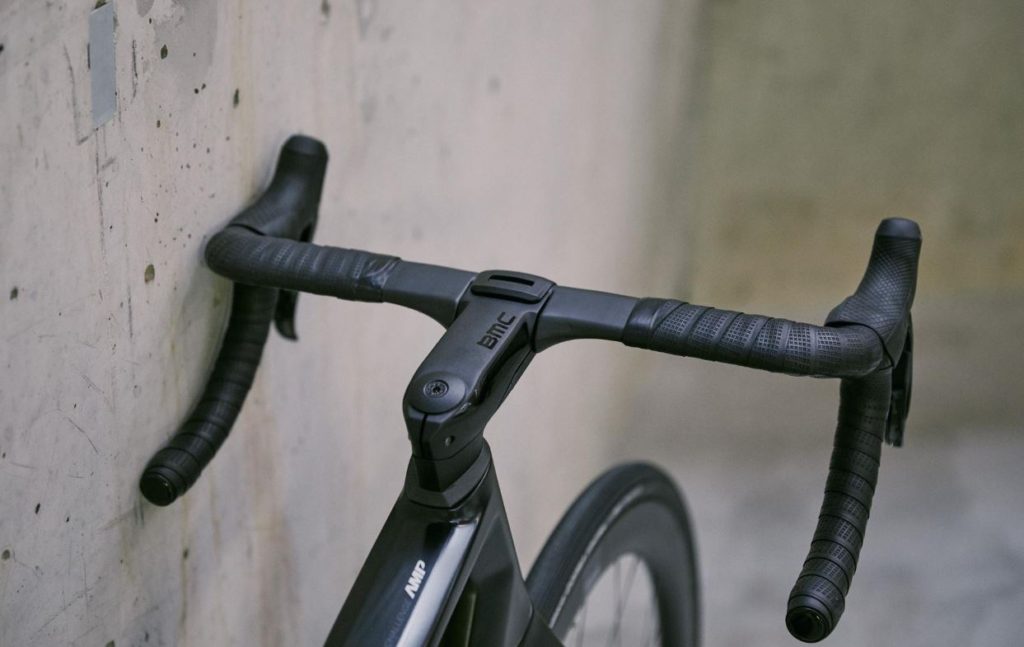 "By testing a variety of different cockpit setups, we found the frame platform we developed worked really well with a drop bar, as its low center of gravity perfectly placed in the center of the bike," said Mart Otten, Senior Product Manager Road at BMC Switzerland. "Additionally, a drop bar offers more variety for hand positions on longer rides. For road-oriented e-bikes, riders are looking for high power-to-weight ratio; a bike with the light and agile handling of a traditional road bike combined with pedal-assist power. When compared to other leading pedal-assist, drop-bar road bikes, our Alpenchallenge AMP Road offers much more power and double the battery range found on competing models.
"The Alpenchallenge AMP Road is the fourth e-bike to join the Alpenchallenge AMP family. Its terrain is clearly the road, but the MTT and 40c tire clearance capability increases its versatility for a variety of road conditions. This bike is designed for riders who love high-mileage rides, social spins, and everything in between."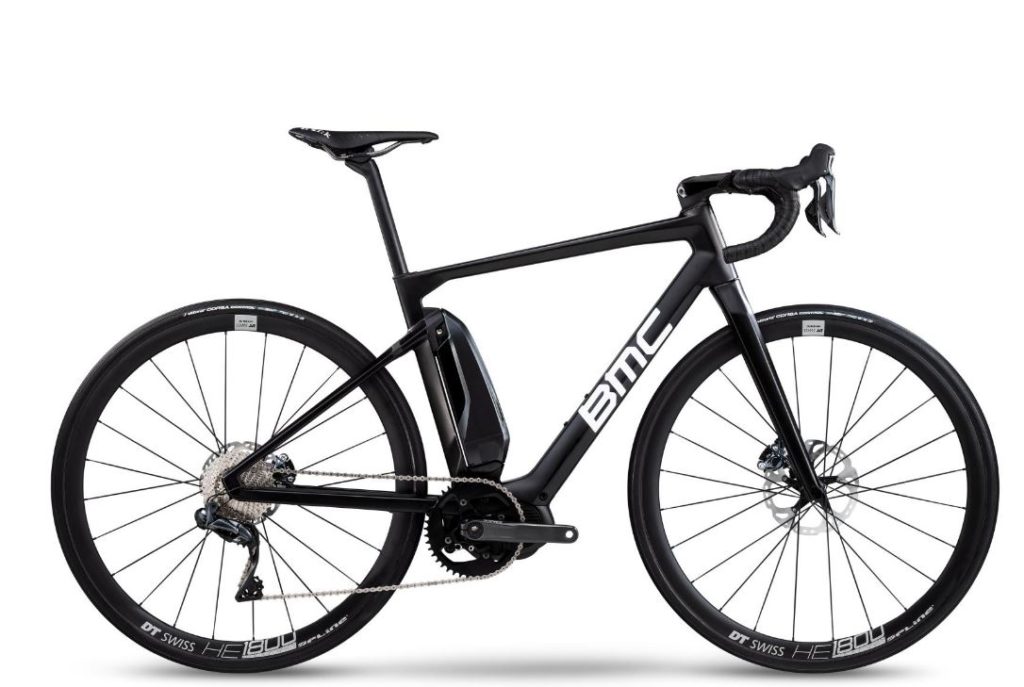 BMC is distributed to the trade via ZyroFisher.