No Deal Series: BA's Peter Eland details likely legislation and tariff shifts
With the news that the UK Government seems likely to ask the Queen to suspend Parliament, therefore increasing the likelihood of forcing through a 'No Deal' Brexit, we bring in tandem perhaps the most important of our interviews yet.
Peter Eland is one of the Bicycle Association of Great Britain's key connections with Europe and one of those closest in the UK bike business to the legislative and tariff changes as they happen. It is his reports to the BA's members that have kept the market as up to date as it could possibly be during this period of uncertainty.
Peter's opening Remarks
The Bicycle Association is a national trade association for the cycle industry, with 80+ member companies from all sectors including leading manufacturers, distributors, retailers, service providers and more. "Working together as an industry to grow cycling for a cleaner, healthier Britain" sums up the BA's mission, and we work on a not-for-profit basis.
We're also the industry's key interface with Government, and not least a source of support and expertise for all members on everything from documenting product safety to the details of anti-dumping.
Co-ordinating that support is a major part of my work as the BA's Technical Manager.
Brexit is obviously a major issue for the Bicycle Association (BA), and our technical service in particular. We've been keeping members informed, clarifying issues with officials and suggesting proportionate responses, ever since the referendum result.
Just in the last few days we've circulated a 20-page update to members, and free, one-to-one advice is also available to all member companies, regardless of size, at any time simply by contacting me.
It's important to note that the Bicycle Association does not take a position for or against Brexit itself, and we do not lobby Government on this issue. As a membership association we operate by consensus, and as there's a mix of opinions among our members on Brexit we are careful to stay neutral.
Should 'no deal' materialise, what will be the likely consequence facing most distributors importing from Europe?
The consequences will be quite wide-ranging, and there are short, medium and longer term implications to consider.
If there's no deal, for trading partners in the EU27 the UK will become a "third country" overnight, and hence subject to the same import and export tariffs, checks and procedures as any other non-EU country.
Companies and officials in the EU27 have little leeway in law to relax these requirements, except in some very specific areas where the European Commission has acted to put unilateral measures in place.
For example, one of these unilateral measures is to ensure "basic connectivity" by allowing UK hauliers to continue to operate within the EU, albeit with some restrictions. But this is time-limited to the end of December 2019 and will not be implemented at all if the UK does not implement reciprocal arrangements for EU hauliers.
In the short term, one area of concern for distributors importing from Europe will be the simple logistics of getting the goods delivered. The widely-reported possible disruption at Channel ports is just one aspect: there may also be a significant shortage in capacity, and rising costs, as haulage companies try to cope with new legal restrictions and border delays.
This also points up the extra work that will fall on EU27 suppliers of UK distributors. They'll have an increased administrative burden, needing to complete full "non-EU export" documentation before making shipments. Many will have to review their pricing.
Which brings us to financial matters. Import VAT (generally at 20%) will apply to goods coming in from the EU27, although "postponed accounting" means that in many cases this can be accounted for via quarterly VAT returns rather than needing to be paid up front. Note that different arrangements apply for smaller parcel shipments via postal or courier services.
UK distributors importing from the EU should also look into "transitional simplified procedures" which allow import paperwork to be completed monthly.
I'll explain tariffs shortly, but of course another very significant aspect for UK distributors is the effect of 'no deal' on exchange rates, against both the USD and Euro. Most analysts expect the pound to fall further, but it's anyone's guess by how much. Some 'no deal' effect must already be priced in via the money markets. But I know that the uncertainty here is a key area of concern for many businesses.
In the medium term, much will depend on political developments, but perhaps the major concern for distributors, once the 'nuts and bolts' are sorted out, will be the general effect on the UK economy and consumer spending. Most analysis I've read is not optimistic.
Longer-term, it seems inevitable that some sort of trade deal or accommodation will be reached between the UK and EU, but even with the best will in the world such agreements take years to negotiate. After a 'no deal' exit, goodwill may be thin on the ground, so it seems reasonable for importers to work on the assumption that free trade, as we have while still in the EU, will not be resuming any time soon after a no deal Brexit.
With stockpiling currently taking place, how do you expect import data to react in 2020?
It does seem reasonable to expect some uptick in the months before Brexit, from the stockpiling effect, although many companies will already have been building up stocks for some months, so there may not be any sharp peak in the figures.
The BA provides its members with access to HMRC import and export data, with further analysis every quarter. The HMRC import figures are generated from tariff codes when goods clear customs, so they are quite wide categories.
What has been the greatest concern for your members thus far?
Clearly the concerns differ between types of company, and especially with the degree to which each company has EU suppliers or customers.
For many members the tariffs and anti-dumping situation has been a high priority. Buyers are trying to work out, many months ahead, what to order without any certainty about either the tariffs their shipments will face when they arrive (depending on whether no deal happens) and with significant exchange rate fluctuations on the cards as well. It's a difficult situation both for buyers in the UK and for their overseas suppliers.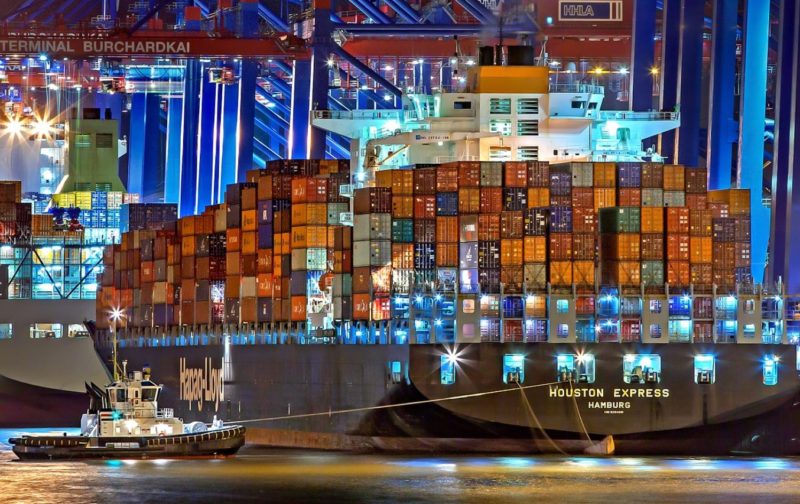 Can you explain in greater detail the tariff situation we will land in and what may happen thereafter?
Currently, the UK is part of the EU Customs Union. This means that all 28 EU countries are a single customs territory. This has an external border, where all 28 countries apply the same tariffs on imports. But once goods are inside, then they face no further customs barriers.
After Brexit, the UK will no longer be inside that external border. By leaving the EU we will have placed ourselves outside it.
But the rest of the EU will be keeping its same tariff regime at its external border, and after Brexit we'll be subject to it if we send goods to the EU.
So an EU importer of a UK-produced bike will be charged the standard tariff rate of 14%. But if the bike was made in e.g. China, the EU will charge anti-dumping duties, too (48.5%). So that the EU know which rate to apply, shipments will need 'rules of origin' documentation.
These rates, the same as we pay now for non-EU imports, will apply immediately after Brexit to goods entering the EU. For e-Bikes, P&A, etc. the same principle applies – the EU will charge the same tariffs post-Brexit on EU imports as we currently (pre-Brexit) charge on imports from non-EU countries.
For goods coming into the UK post-Brexit, the situation is different.
The Government published in March a list of 'temporary' tariffs which they said would apply immediately in a no-deal scenario. These would apply to imports from any country in the world, including EU states.
In this temporary list, all cycle tariff lines are set to zero. Only e-Bikes remain at 6%.
This temporary tariff regime will apply "for up to 12 months", according to the Government paper, while a consultation takes place on future rates.
It seems unlikely that (quite aside from any other considerations) the Government will find it sustainable to forego the income that a normal (non-zero) tariff regime would bring, so it seems likely that after the temporary period, some tariffs will return, perhaps with the current EU rates as a starting point for discussion.
Finally, anti-dumping. The Government conducted a review of existing measures last year and decided that the current EU measures on both bikes and e-Bikes would not be 'carried over' to a stand-alone UK customs regime post-Brexit.
The upshot is that all EU anti-dumping measures on parts, bikes and e-Bikes imported from China, Indonesia, Malaysia, Sri Lanka, Tunisia, Cambodia, Philippines or Pakistan would cease with immediate effect after a no-deal Brexit. Imports from anywhere in the world, including those countries, would pay (during the temporary period) zero import duty, only the 20% import VAT.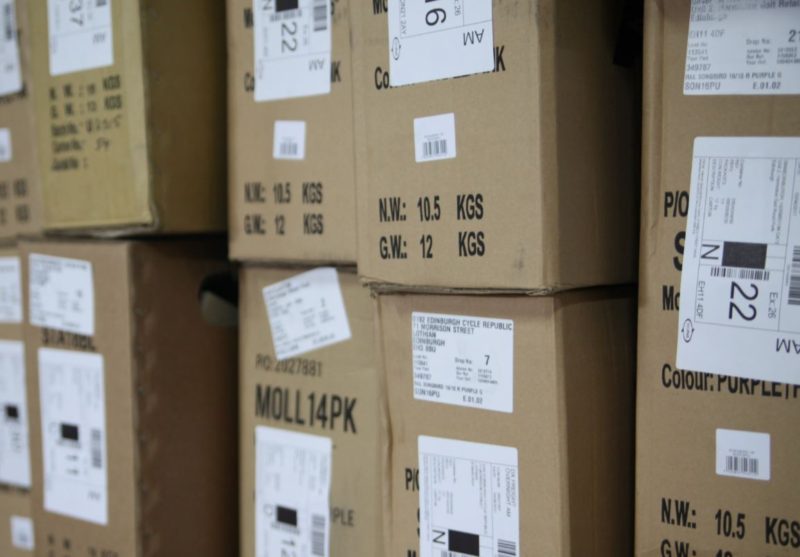 What else is there to consider when it comes to safety standards and regulations?
In terms of product safety and compliance documentation, companies should continue to do as they do now (and the BA has extensive guidance on best practice, for example on how to maintain a comprehensive Technical File to limit liability risks).
The legal product safety regime will stay the same even under no deal, because the relevant EU product safety Directives are already implemented into UK law ("Regulations").
So for normal bikes, under the UK's General Product Safety Regulations you'd typically continue to test to BS EN ISO 4210 and document this and other relevant aspects in a technical file.
For e-Bikes, the CE marking process applies, meaning they must meet the requirements of a number of Regulations, including safety of machinery and electro-magnetic compatibility. The main standard to use is BS EN 15194:2017, and maintaining the technical file is a legal requirement.
Under 'no deal' the Government will eventually 'rebrand' CE marking to "UKCA marking", but they have stated that the UK will continue to recognise the CE mark for some time. I would expect at least a year's notice will be given before any change.
Eventually though, products for the UK market will need to be UKCA marked, perhaps alongside CE marking if they're also to be sold into the EU. There should be no extra effort involved apart from applying new stickers, unless and until EU and UK requirements diverge.
Finally on standards, the Bicycle Association funds my participation in standards development work through the BSI (for the UK) and at CEN (European) and ISO (world) level. Current work includes the revision of the ISO 4210 and 8098 series (for conventional bikes), development of a new ISO e-Bike standard, and revision of ISO 11243 for luggage carriers. Upcoming items include possible new EN standards for cycle locks and for cargo bikes.
This direct participation in standards work helps provide BA members with in-depth expertise on standards and testing queries, gives early intelligence and provides opportunities for members to influence upcoming developments.
Even under 'no deal' we expect this work to continue more or less unchanged.
Are there any as yet to be talked about opportunities to be had with a No Deal Brexit?
It's said that 'cycling does well in a recession' as a reaction to the cost of motoring. If the economy is hit by a no-deal Brexit, there's surely opportunities for some really positive messaging about cycling as an affordable, reliable, clean and healthy mode of transport.
The Bicycle Association is lobbying hard, both nationally and regionally (in Manchester, for example) for this message to be promoted by Government, especially in light of concerns about air quality and childhood obesity.
At the national level, if 'no deal' happens we would exit the EU's VAT framework. This currently restricts the changes which members states can make to VAT levels on particular items.
For bikes, it basically means that the only thing that it's currently in the UK Government's power to change is VAT on cycle repairs, which could be reduced to 5% (something for which the BA has been lobbying).
But under 'no deal' the cycle industry would be free to lobby for 5% or even zero rating for VAT across all sort of bikes, accessories and cycling services. Children's bikes and e-bikes could be early priorities.
The Bicycle Association can be found here.
To catch our prior three interviews in the series click below:
Col Williams, Fli Distribution
Mark Bickerton, Industry veteran
Dominic Langan, Madison CEO