Brompton profits jump by 27% as distribution continues to expand
Brompton sold nearing 49,000 bikes in the 12 months to March 2019, giving the UK folding bike maker a 27% uptick in pre-tax profits.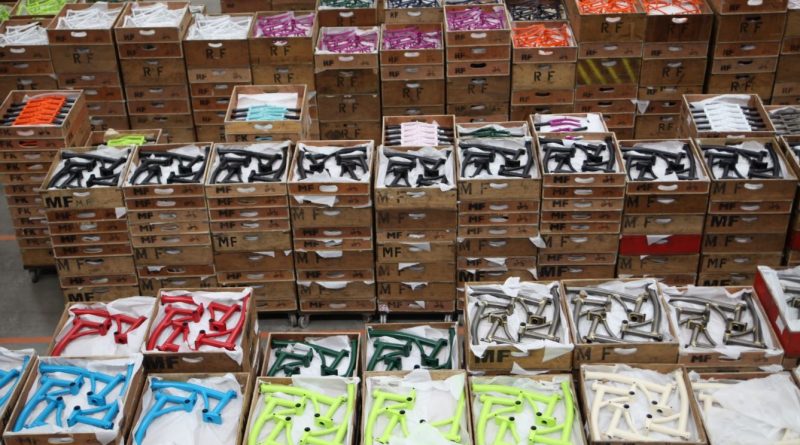 Sales during the period were worth £42.47 million, an 17.5% increases year-on-year, with just over 3,500 more bikes sold like-for-like. Pre-tax profits amounted to £3,993,725.
It was a combination of special edition releases and a continuation of the firm's international and domestic expansion that saw profits reach the new high. Brompton also benefited from currency swings that made the product cheaper to foreign buyers.
It is now the firm's second full financial year in its Greenford plant where the production lines are overlooked by the firm's offices; some of which played host to the recent high profile Active Travel hustings prior to the UK general election.
The firm still has some capacity to grow into should demand grow further, according to the firm's forward looking statement. Operating costs increased by 23% to equate to 40% of revenues.
Exports now represent nearly three quarters of sales at 73%, though changes closer to home have also made a difference. in 2018 exports represented 71%.
The past year is the first where it is a common sight to see a Brompton in Halfords stores with a large cycling stock. 49 of the car and bicycle store's branches now carry stock and further distribution can be arranged via click and collect for customers browsing online.
In assessing its risks ahead, the firm is cautious on things like currency swings, overseas makers attempting to replicate its bikes and a potential difficulty in maintaining gross margins in the face of higher than normal labour costs and commodity prices.