CeramicSpeed follows Friction Facts buyout with new lubrication development lab opening
Following CeramicSpeed's acquisition of Friction Facts the firm has now established a new Lubrication Development Lab.
Drawing on the knowledge of Jason Smith, who joined the team following the buyout, Ceramic Speed now claims to have opened " the world's most comprehensive cycling industry Lubrication Development Lab."
Appointed Chief Technology Officer,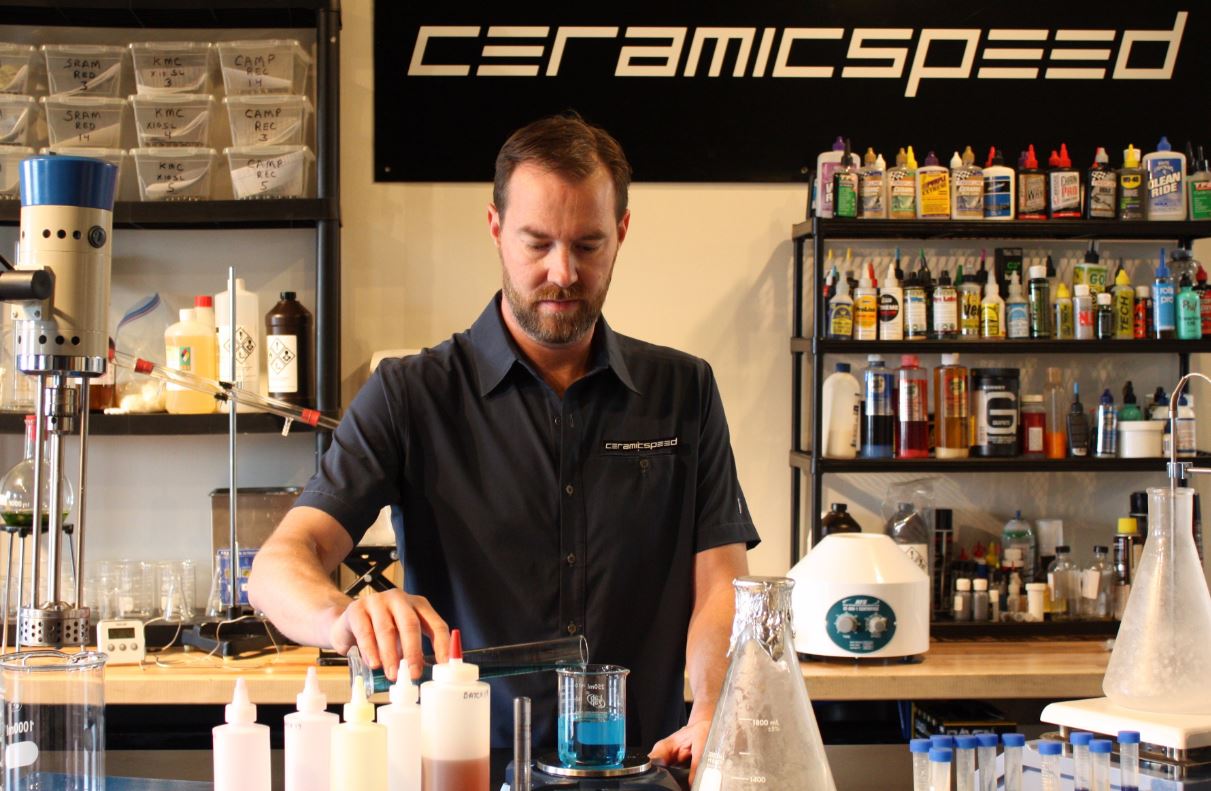 Smith (pictured right) brings world-leading expert knowledge in drivetrain efficiency testing and the development of lubricant formulas. As a manager of the new lab, Smith will apply his fine understanding of fluid dynamics and engineering to the development of cutting-edge premium products. Using innovative approaches, Jason aims to map myths and claims made regarding chain lubricant efficiency and lifetime.
Extending Smith's research on the fastest chain lubes, originally for a report commissioned by VeloNews in 2013, the Lubrication Development Lab will focus on what is a new field of interest for CeramicSpeed. Crucial to bicycle performance, the lab will investigate how lubricants can improve the efficiency and durability of different drivetrain components. To obtain the most accurate data, all results of the lab are backed up by thorough road testing under a variety of different riding conditions and protocols.
CeramicSpeed's R&D lab in Denmark will develop practical applications for the data gathered in the Lubrication Development Lab by applying it to product testing for friction and longevity. In the Danish lab, Dr. Lina Soebjerg, with a PhD. in Chemistry, will also gather additional data that will then be communicated to Jason in the U.S. for corroboration. This exchange of research findings and mutual specialisms will support the firm's mission to develop products that deliver the lowest friction and longest lifetime.
"As a company that has always been an innovator at the forefront of drivetrain efficiency, establishing such a unique research facility is only natural. The acquisition of Friction Facts and the addition of Jason Smith, the only person in the world with such vast experience and knowledge of chain lubes and drivetrain efficiency, makes this the ideal opportunity to do so. Our aim is to provide the highest quality products and for this, knowledge and data are crucial factors", says Martin Banke, Managing Director at CeramicSpeed Sport.
Asked about the initiative, Jason Smith added, "The Lubrication Development Lab is a research portal designed to further explore the opportunities of maximum drivetrain efficiency. Finding a way to minimize drag and boost performance thanks to a super-fast lubricant formula starts here. And no matter what the results, we will learn more and more. A true forward-thinking organization like CeramicSpeed delivers and guarantees highest quality only thanks to intensive research and data analysis."