Cheshire trike biz earns patent for new steering system
Cheshire based creators of the Triple Tread trike has announce it has received an Official IPO Certificate of Patent for its proprietary steering system designed to let the trike rider feel like they are riding a two wheel bike with enhanced ability to lean into corners.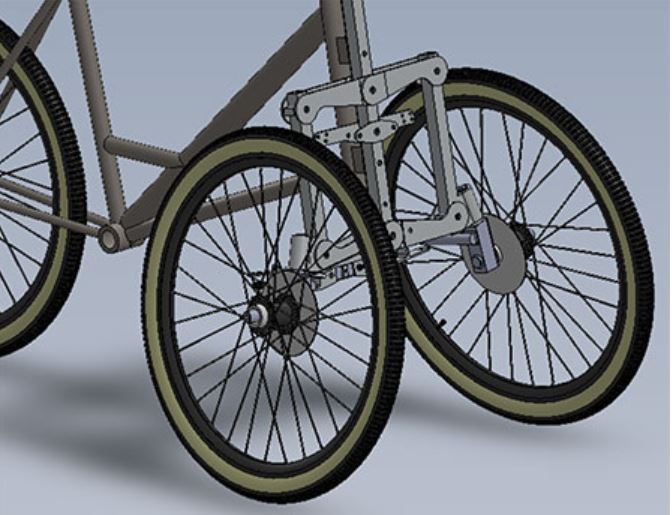 Tricycles are inherently stable when stationary (3 points on ground) but this is not the case when cornering, says Triple Tread engineer Mark Harrison.
"Delta tricycles, with a single front wheel, cannot lean due to fixed rear axle; cornering at speed is only possible by the rider 'hiking' their body to the inside of the turn. Geometrics determine that the frame (and rider) of a tadpole tricycle, with two front wheels, tends to lean outwards from the curve and away from the corner when turning. To overcome this issue, the Triple Tread team have created a new geometry they call Tiltrahedron."
Said to be UCI compliant, the tadpole trike is designed to motivate older adults and those with a neurological condition to get outdoors and keep active.
The Patent No 2546242 protects this steering innovation and could be licensed to other trike brands including recumbents.
"We set out to produce a trike with style and functionality being equally important. This patent gives engineering credibility to the technology and adds great value to the business. We hope this patent will help attract investors leading to the manufacture of Triple Tread," adds Harrison, who invites interested partied to contact him here.