£7 million pot to drive six Cycle Ambition Cities forwards
Announced in February, the Government's Cycle Ambition Cities grants have been awarded to six bids for the cash.
Set to contribute £7,066,495 million toward progress, the cash is targeted at encouraging more everyday cycling and walking journeys through connected infrastructure.
Those cities that have secured the cash are: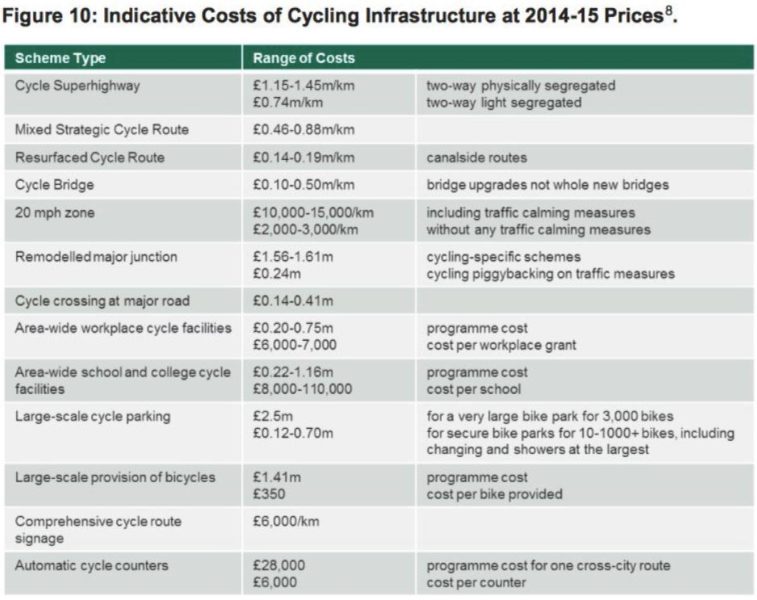 Birmingham – £1,300,000 DfT contribution
The Pershore and Priory Road junction at Edgbaston is to see a £1,300,000 cash injection which will result in a new cycleway and improved pedestrian crossings and updated road markings.
Cambridge – £550,000 DfT contribution
The Fendon Road Roundabout will see significant improvements to access for cyclists and crossings for pedestrians.
West Yorkshire – £1,470,000 DfT contribution
An entirely new 6km cycle route is to be installed on the canal linking Hebden Birdge and Todmorden.
Manchester – £1,542,000 DfT contribution
The largest beneficiary of the cash, Manchester's Ashton New Road/Alan Turing Way Junction will see a major junction upgrade and segregation put in place for cyclists.
Norwich – £685,000 DfT contribution
Significant improvements to the Earlham Fiveways Roundabout crossings and access
Bristol – £479,495 DfT contribution
Significant improvements to crossings for cyclists and pedestrians at the Old Market Roundabout
Cycling Minister Jesse Norman said: "I want us to become a nation of cyclists, and to make cycling a natural choice for people of all ages and backgrounds.
"While Britain has some of the safest roads in the world, we want to encourage still more people to take up cycling.
"We are determined to make cycling safer and easier across the country. This funding, as part of our overall cycling and walking strategy, will help local councils to make their roads safer for everyone."
The money, while welcomed, pales into insignificance against the funding consistently handed to the motorist.