High Street Mentor: Maximise profit per square metre of your shop's floor space
Visitors to the Madison Sportline IceBike show may already be familiar with the name Mark O'Dolan, the mind behind HighStreetMentor.co.uk. In the first of a series of articles for CyclingIndustry.News O'Dolan analyses profit per square metre and how to maximise your returns…

A quick look at the cycle market reveals too many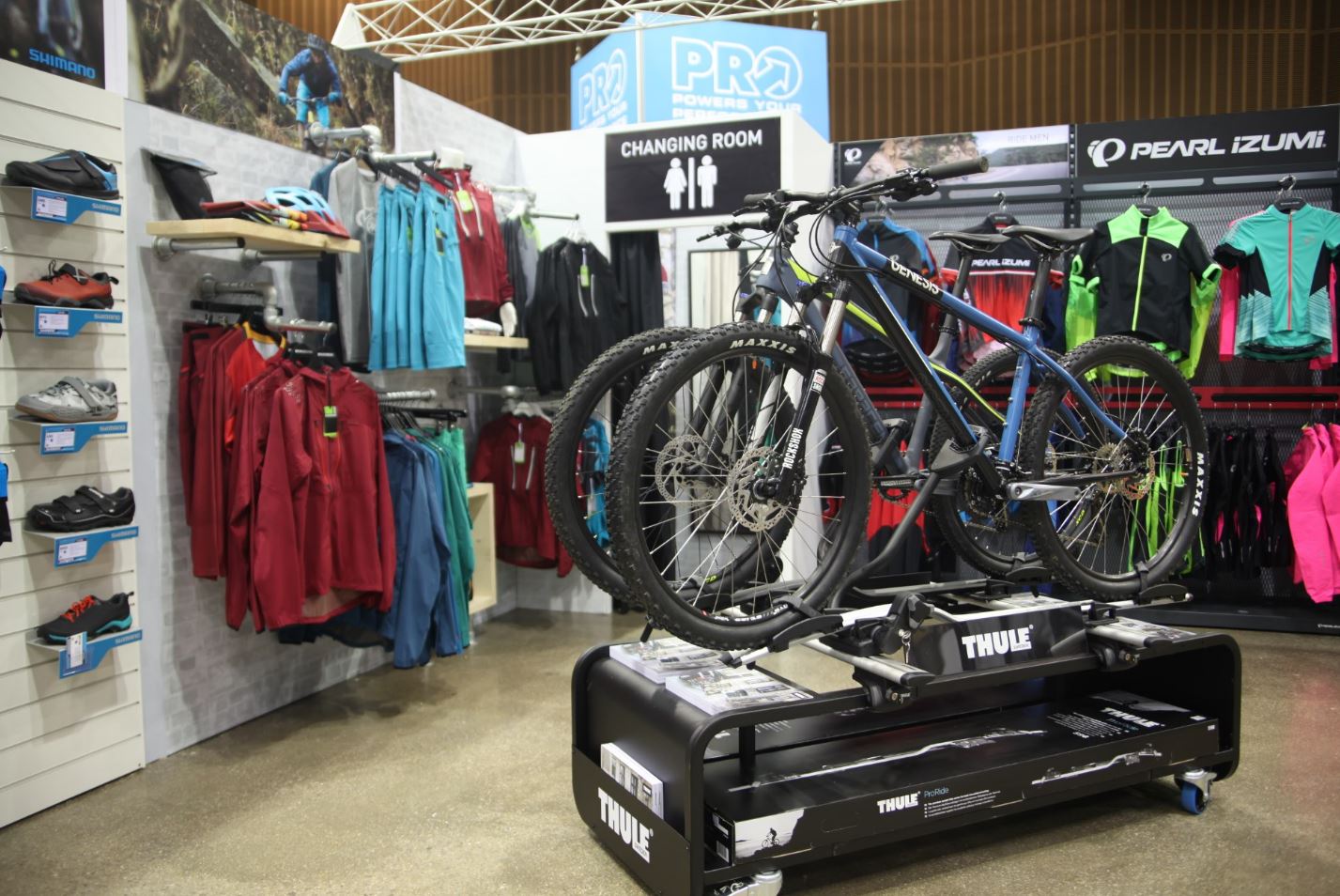 under-achieving retail stores with opportunity for growth. As a retail consultant I don't need to look at the books to know if a retail business is achieving its potential profit per square meter, it's usually evident in the first few minutes.
It starts with the window display; are they exciting and engaging? Does the shop meet the customer needs in terms of product range? Is the stock density right versus sales forecast? Is there clarity in the layout? Is the visual impact and point of sale clear and exciting? Is there evidence of first class customer engagement? If you tick all those boxes then there is only online marketing to think about, but if you don't then possibly the threat to sales growth is within the business and that's an opportunity to drive sales and profit.
Millions is spent in independent cycling shops, but the question is; could the footfall and customer conversion rate be higher? My view is, yes, it could be if more attention to detail were given to ensuring the customer experience is exceptional and memorable. A bike shop should be a place consumers want to return to frequently, not just when their bike breaks down.
At the IceBike exhibition I was asked to present to retailers about the importance of visual merchandising and promotional opportunities situated within the 'model shop'. The result saw retailers planning to return to their stores to review the shop format. Surrounded by evidence of good merchandising in the model shop, retailers agreed more time is needed to be spent on merchandising and imagery to create a special ambiance.
We discussed a value and flexible point of sale system to help identify new lines, promotions and best sellers. This is an important, because done badly it can devalue the product (such as a scrappy hand written signs!) and not done at all means you won't be able to communicate offers to increase sales. One of the ideas I proposed to consider is chalkboards.
I talked a lot about visual impact to improve sales density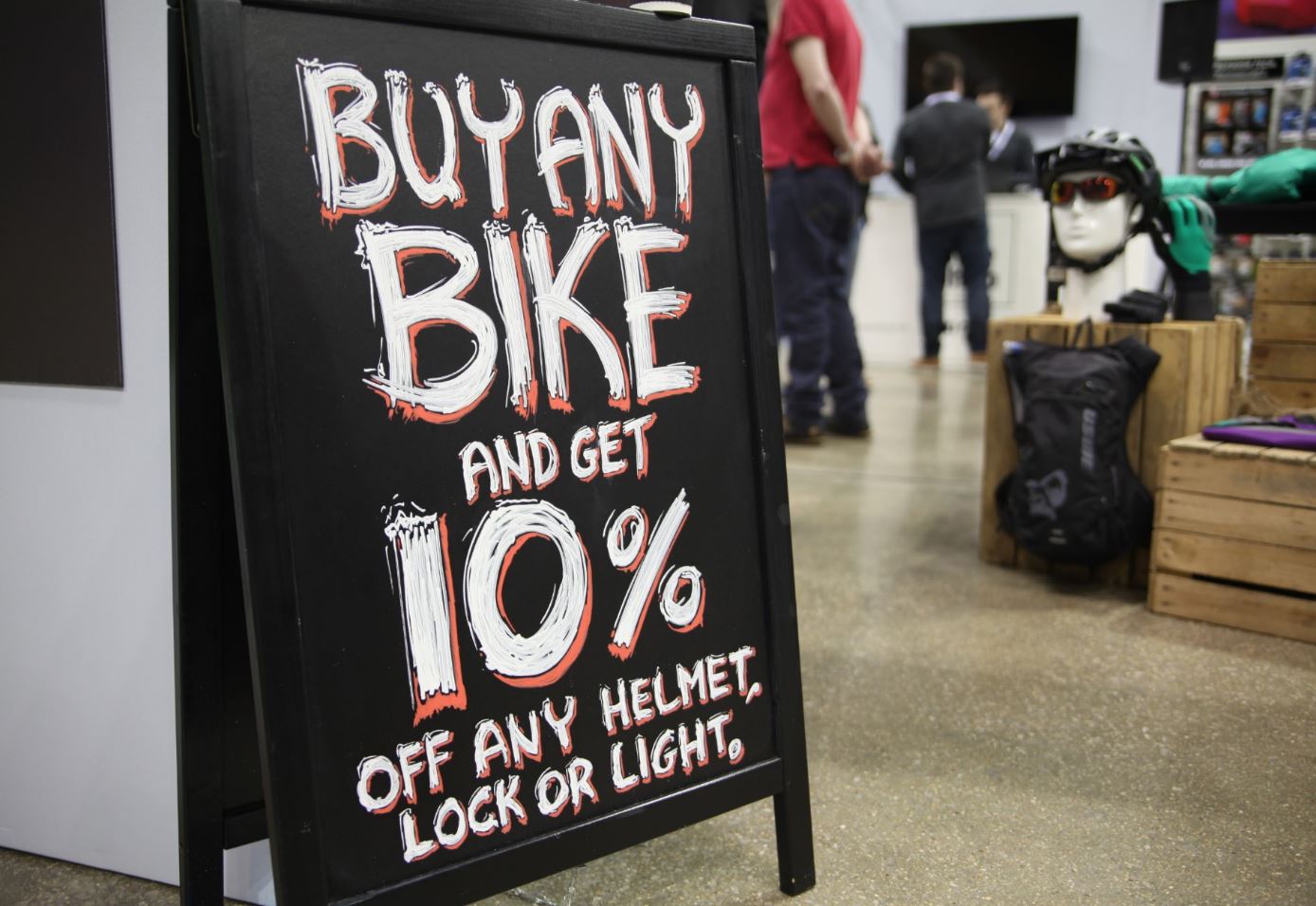 because it's absolutely critical to customer experience. The internet will never give the engaging feeling a shop can offer, if done right. I want "Wow" factor in a cycle store and this needs constant review. When I look at wall space I want to see imagery that excites my imagination and entices me to buy.
When I speak to cycle retailers I propose ways to get increased revenue from shop floor space by considering new ranges such as clothing, shoes, accessories and food. All of these need to be managed properly in terms of a trading merchandise strategy. Offering food that is out of sight, or clothing poorly merchandised with no point of sale to communicate the material's technology, nor the price, will not achieve the potential sales density. If you are looking for inspiration step outside bike retail and look at other high street businesses.
Another key area to consider is robust stock management controls. These allow you to continually keep your ranges fresh and exciting. Growing successful retailers, both inside and outside of the cycle industry, are managing the stocks to ensure a healthy cash flow. It's impossible to get the buying right across all categories, but what must be in place is a plan to clear through slow lines within a given period. What's your policy? If you get 30 days credit from your supplier then you want it gone within that period to achieve a good cash flow. What's your policy by 4, 8, 12 weeks?
Conversations I have had with retailers highlight enormous lack of focus and therefore opportunity to use EPOS to help manage the business. An EPOS system should help you set an "ideal week's stock cover" by line and warn you if there are signs it won't sell within a set agreed period. Then take the hit on mark down putting the cash back in the till. Consider a promotion to increase footfall and conversion.
Mark O'Dolan
07951022907
www.highstreetmentor.co.uk