Consumer mags bust "myth" that affiliate marketing is the reserve of online giants
If you've spent five minutes on almost any of cycling's main consumer sites you'll have noticed 'daily deals', often seemingly favouring the online giants. Can independent stores also play on the same pitch? CI.N asks the experts…
You'll undoubtedly have heard the term affiliate marketing and if you're in the cycling market, you've undoubtedly seen it in a number of forms. If you're an independent bike retailer, it's more than likely left a bad taste in your mouth, with sites seemingly preferring to work with the online giants.
Misconceptions do exist on the topic, however, so we set out to ask: must the tech-savvy independent with an online shop be left out in the cold?
"Ultimately affiliate marketing is totally open to all, but uptake in the IBD sector is low, probably due to a perception 'it's not for us, the big boys dominate', when in fact the big tech savvy players dominate because the IBD's don't participate," explains Immediate Media's Group Advertising Head Andy Nelson. "It's the classic 'you've got to be in it to win it' scenario, but with a bit of education there's no reason whatsoever that an IBD can't play."
Though policy and prices will vary from publisher to publisher, at a time when traditional avenues are in need of adaptation, it's common sense for publishers to thicken their revenue streams, so why wouldn't they want to work with friendly bike shops?
"In many ways I wish that it was as simple as the old days where we just ran display ads online and in print for everyone, but those days are gone. Data is now the key metric in almost all business success and affiliate schemes provide plenty of that for everyone involved," offers Singletrack publisher Mark Alker.
A long-term advocate of the independent bike shop, even Singletrack has had accusations of disproportionately "supporting the big boys" levelled at the team in recent times. You will of course find what are deemed to be the "best deals" for readers as part of the Daily Deals Facebook page. This, according to Alker, is something Singletrack aims to balance out with the £50 a month Premier Partner scheme for independents.
"That channel is not just for affiliates," we're told. "We do offer to use it to promote posts from our Premier Partner dealers and businesses, regardless of if they are part of an affiliate scheme or not. Our Premier scheme is designed to support smaller businesses that don't have the affiliate connections in their online shops or have large marketing budgets to be able to book a few hundred thousand ad impressions. It's a suite of benefits from mag sales, to traditional banner advertising and more up to date social media sharing campaigns. It's a proactive system and it does take some work on the part of the dealer to get the most out of it."
So, how does affiliate marketing work?
The basic idea of affiliate marketing is that you, the retailer, let others market your products and generate traffic to your website and in return, you'll pay a percentage of sales that stem from those clicks. These are very often tracked by customised hyperlinks that ID the source of the traffic.
Nelson offers up an example where smaller businesses have squared up well against the big names.
"A really good example is something like our regular deal features, which are SEO and search driven. We'll pick up on trends in the marketplace and what users are searching for, and then run a feature on that hot product topic, populated by searches our team run on the affiliate network. We recently saw a spike in searches for Oakley sunglasses; we ran a 'best deal on Oakley' feature with links through the network, populating the best deals. Far from it being just the usual suspects there's a wide spread of retailers. The performance sector is completely seller agnostic, so if a one man operator has the right product at the right price, he'll perform better than a huge box shifter who isn't on point with pricing."
Of course the commission paid will stem from your margin, so it might be wise to calculate just how much you can afford to lose before you start ringing the publishing houses, or weigh up the spend against your marketing budget and redistribute. It's also worth bearing in mind that you aren't just gaining a sale via this method, you're very likely acquiring a new customer and their data.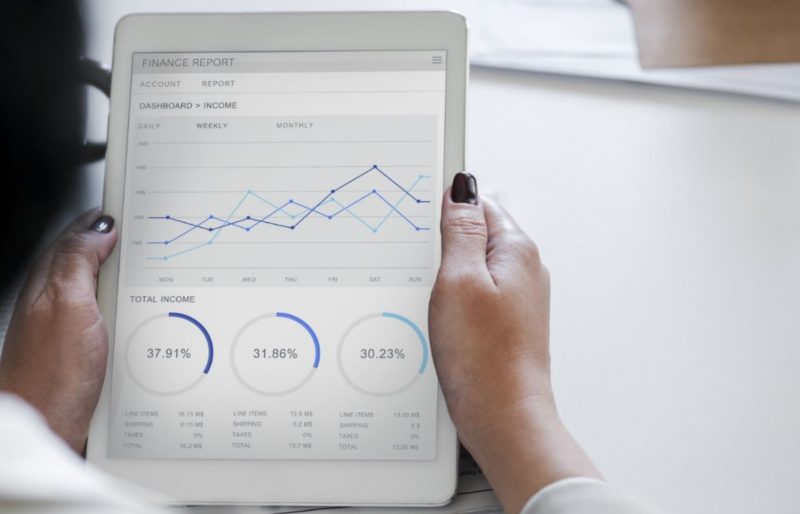 "If a small shop goes to the top of the affiliate ranking on our site and sells loads of product, we make loads of commission, just the same as we would if it was CRC/Wiggle/Bike Discount or whoever," adds Nelson.
From a publisher's point of view, with traditional revenue streams not delivering the flow they perhaps once did, affiliate marketing is a necessary evil of sorts. In Singletrack's case, we're informed of one eyebrow raising stat that the publisher's forum users actually generated £1.5 million in affiliate click sales in 2017, something which helped pay the team's wages.
"We don't have any obligations or commitments with any of the businesses we promote on our Daily Deals page and we genuinely look for good deals that we think our followers will be interested in," concludes Alker. And that can very much include the independent store, if they so choose to get involved.
BOXOUT 2// How to succeed in affiliate marketing if you're an IBD: 6 tips provided by ActivelyOutdoors
Competition is fierce, in order for you to succeed you will need to follow the models of successful affiliate marketers while thinking differently and being original.

Invest in your Education
The best investment you can make as an IBD is to invest in your knowledge and skills. Accept that there is a learning curve and take it one lesson at a time.
Think long term…
Quick money dries up… well, quickly. So it's important to plan your affiliate marketing business for the long-term and to take each day step by step. The sales inertia required in the beginning is immense on your part, but momentum picks up and the returns (cash) will steadily grow.
Track everything
Track where your traffic is coming from and where it is going, monitor your campaign ROI every step of the way.
Find a niche and focus on it
It's important that you find a cycling product niche to focus on so that you don't spread yourself too thin. Concentrate on marketing to a small group or segment of consumers and winning that battle before expanding into other areas.
Take the plunge
Allez, allez! If you haven't started yet, the best time is now. You can adjust and tweak as you learn and grow. The reason so many people fail in internet marketing is from not taking action.
Provide Value
Focus on building high quality websites that provide value. This step is crucial and often overlooked, long term high quality websites will always trump those made for quick money.