Cube's electric bike production plots course for 200,000 units in 2018
Having invested heavily in upping its production capacity at the start of 2016, Cube is on course to produce as many as 200,000 electric bikes in 2018.
In stark contrast to the 1,500 produced only in 2011, the growth is described by marketing manager Carola Noordermeer as "exponential".
"The growth has been massive, in particular in the MTB and Tour segments," Noordermeer told CI.N. "Cube has been building off-road electric bikes since 2011 and year-on-year the growth has been exponential. Germanic speaking countries were the earlier adopters when it comes to using these types of bikes. High earners and outdoor enthusiasts who may not otherwise be cyclists are the key demographics."
Speaking in August of last year, as the firm's newly-built Waldershof production lines fired up, CEO Marcus Pürner said of Cube's trajectory: "In the present climate it's hard to map out the future. The next two to three years are difficult to accurately forecast, let alone five years down the line. But what we do have here is a facility that theoretically will be able to produce some 5,000 bicycles a day and in a vastly more efficient manner."
For model year 2018, dealers will spot a complete overhaul of all Touring hybrid bikes and the introduction of new frames on a lot of e-mountain bikes. Building on a partnership that has been present since the MY14 line debut, Cube has worked in the new Bosch power tube battery and thus taken integration and aesthetics forward significantly.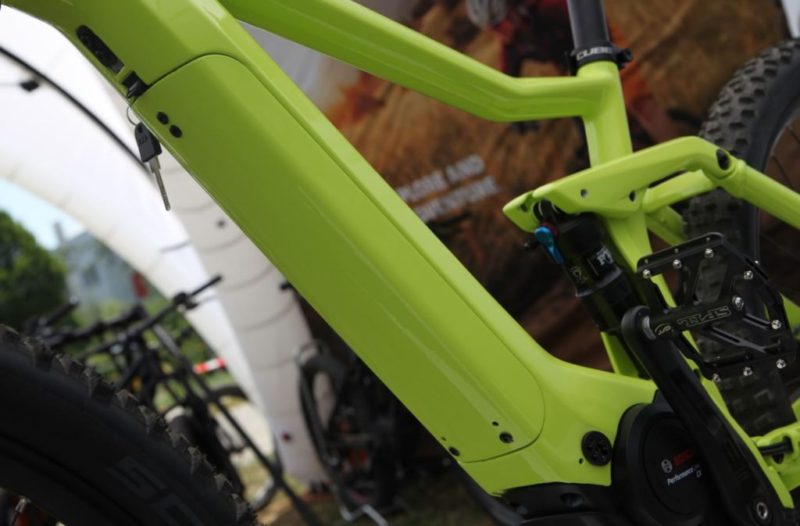 "We use gravity-casted down tubes with an integrated bracket for the drive unit," explains Noordermeer. A lower center of gravity combined with our Agile Ride Geometry delivers suburb handling on all our e-mountain bikes."
On the tarmac Cube has also make inroads with its Agree Hybrid, its first 'e-road' build. This, we're told, is an area for which the design department will be busy going forwards.
Noordermeer continues: "When it comes to the future of mobility, electro-mobility is the topic sweeping across virtually all industries – and it is here to stay. Cube's E-bike range will continue to grow. We strongly believe in a future of commuting in urban environment and going out on trail rides on these bikes."
In total there will be 65 hybrid models in Cube's model year 2018 catalogue, many with colour options. With Bosch the preferred motor partner, dealers are re-assured by the brand that strong backup is available in Europe, alongside regular training where required – no less than 220 sessions are to be completed in 13 territories in the coming months. In the UK, that training is to be delivered by Magura's midlands facility.
Interested in taking on Cube's 2018 portfolio? You can contact the team here.