Brexit: The UK's cycling manufacturers have their say
It's the subject that everyone's tired of talking about and yet can't seem to stop discussing. The In or Out referendum on Britain's EU membership takes place on Thursday 23rd of June. Whichever way the vote swings, it's sure to have consequences for the present and future of trading with mainland Europe. Notoriously hard to differentiate the factual from the fiction, CyclingIndustry.news decided it was time to get the opinions of the UK manufacturer and exporter:
The UK's largest bike maker and exporter
William Butler-Adams of Brompton Bicycles, London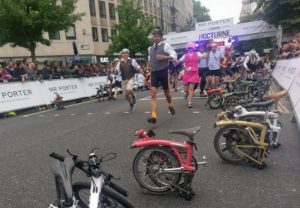 First of all, I think the arguments in the press are too polarised. I don't think either correct on many fronts.
In terms of Brompton's business, we like being in Europe as it's just one piece of legislation for 33 countries, many of which we sell within with no issues. We're developing an electric bike and will be spending a set amount on getting EU-wide accreditation for that. In America, on the other hand, I have to spend money getting accredited in every state and that's a nightmare. I'd rather not think about potentially doing the same for Europe.
If the vote does result in us leaving, it doesn't necessarily become more complicated. But if the European Union began to break up down the line that's a different story. The pound weakening and our exports becoming more competitive are potential downsides with change. We deal with many outside the EU effectively, so it's not a problem should we exit.
Brompton, as a living wage supplier, pays well and looks after its staff, so recruiting the right talent isn't a problem. We like a diverse background as they represent our customers.
We will adapt, we will manage and be fine whichever way. I believe free trade is better than dealing with the many challenges and tariffs faced in other territories. On balance, i'd choose to remain.
The brand bringing production home
Phil Dempsey of Aprire Bicycles, Surrey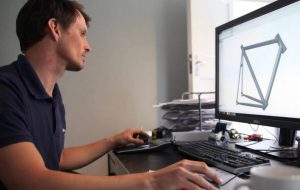 It will be an interesting one, this one. Depending on how the Brexit goes, if our trade agreements cease with Europe – meaning increased costs through tax, as well as the expected knock on the pound to the Euro – this will make our raw material out of France more expensive, as well as our larger ideas of selling to European manufacturers more expensive.
We'll continue to have a small factory in the UK, but to become a larger manufacturer we have to be able to utilise the free trade agreements that we currently have with Europe. Without those, it becomes very hard to compete with the cost of China.
It may make it harder for the likes of Wiggle, CRC and Bike.de to sell back and forth, possibly reducing the amount of grey import Shimano sold, but who can say at this time.
I think that the face of British bicycle manufacturing is bubbling at the moment and will in a few years become something established, I hope. With manufacturers slowing exports to Europe over the last few months, for fear of the Brexit, is it worth taking the risk and possibly setting the manufacturing industry as a whole back, after it's only just starting to pick up again?
The growing mid-sized parts maker and exporter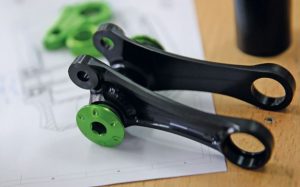 Alan Weatherill of HopeTech, Barnoldswick 
We have mixed opinions here.
Ian is pro Brexit. He feels that there are no big advantages for Hope either way and if we stay not much will change. However, if we take a risk and leave there is more potential to take advantage of new opportunities.
You tend to find that large corporations want to keep in the EU as it is very difficult for them to adapt to new market conditions, but being a small company we can easily change to suit any changes. Also smaller companies tend to grow by taking risks.
From a purely sales point of view, it's probably easier to stay in due to the simpler export procedure that we're all used to. We currently export 25% of our production to Europe and 25% to the rest of the world.
Read about Hope's carbon fibre manufacturing ambitions here.
The small, yet growing UK framebuilder
James Beresford of Vaaru Cycles, Runcton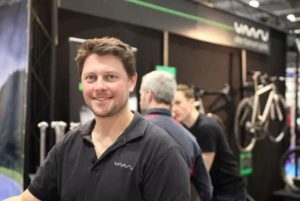 What would Brexit mean to Vaaru? In total honesty I don't really know what the future holds if we leave. My vote can only be an informed decision based on facts and figures given to us by either side of the debate and clearly it's a minefield of lies!
What I do know is that Britain produces some great products and the EU is certainly not a single market, it's only a tariff free market. I am used to buying with tariffs in place as I import from outside the EU and nothing from the EU, but export to other countries around the world.
We design and manufacture parts in the UK, but source parts from countries where the skills exceed our own. As a new company we have already started exporting a few products to America and Asia. I can only see this growing, especially the Asian market. We've even had offers of investment from Asian sources and this proves to me just how valuable a strong UK brand is to the rest of the world.
Exporting was a hard decision for us without international distribution channels as it becomes a logistical challenge should any issues arise with the product as we only have a UK base. However, I'm very confident in the quality products we produce and I have to adapt to the market buying trend. I believe adapting is key to survival, so with a Brexit vote I believe the UK regains the control of the workforce we employ from outside the UK, giving us even more power as a manufacturing and trading nation.
I think a Brexit vote has the potential to destabilise the GBP in the short term which may make my purchasing scenario a little more risky, but I think from what I've mentioned above the long term benefits certainly outweigh the short term change.
The Custom Framebuilder
Ben Cooper of Kinetics, Glasgow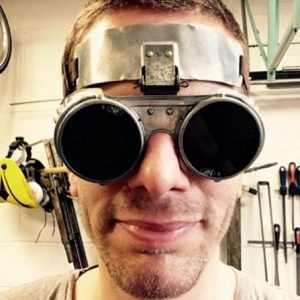 So far this week, I've imported from the USA and Germany, and exported to the Czech Republic and Canada – inside the EU is cheaper and easier to deal with. At the moment, it's as easy to sell to Germany as it is to sell to Grimsby.
We get so much more from Europe, though. Will there be the same funding for cycle lanes and hire schemes if we're out of the EU? I doubt it. Environmental standards, wages and employee protection are also likely to slip – impacting who can afford to buy a bike. And what's Brexit for? I'm not worried about immigrants, they work hard and are extra customers for me. I'm not worried about sovereignty, the EU is more democratic than the UK government. What leaving the EU would feel like is being cowardly – turning inwards, becoming a smaller, more scared and backwards-looking country.
Any thoughts of your own? Let us know on our Facebook page here. You can also sign up for bi-weekly updates from us here.