Customs police at Eurobike: Xeccon lighting seized for Knog patent infringement
Customs police have assisted Knog in seizing a number of infringed goods and marketing material this morning at Eurobike.
Xeccon were confronted in the Zeppelin hall by Knog owner Hugo Davidson and customs police in relation to a line tagged by the Chinese manufacturer as the 'Milan'. Though hard goods had been removed from display by the time police arrived, the firm's marketing material clearly depicted a number of Knog registered patents.
The story runs back over the past seven months, Hugo Davidson told CyclingIndustry.news.
"We have already issued a number of cease and desist warnings in order to protect our IP. This business approached our distributors offering to undercut our goods on several occasions, even following our contact. We have been aware that they are further chasing clients since and were set to exhibit at Eurobike. With that knowledge they have once been asked to remove all content infringing our patents, but have refused to do so. German customs have therefore come in to seize the goods this morning."
The penalty now facing Xeccon could be as much as a €250,000 fine, or eight years jail, believes Davidson.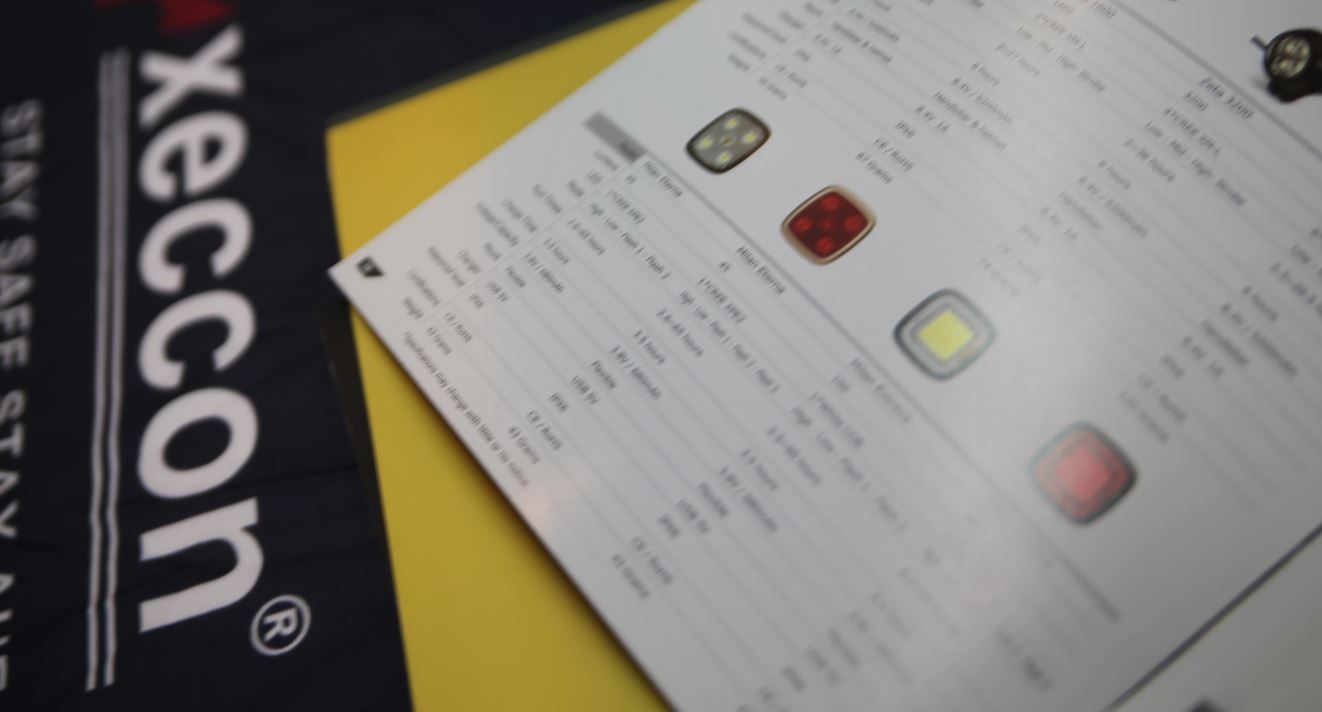 Furthermore, Davidson has suggested that former UK distributor Moore Large will also today receive a cease and desist letter in relation to their alleged business dealings with Xeccon.
Retailers throughout the world are warned that they too could face fines for carrying the infringed product.