Cycle projects go for Virgin Media Business cash
Virgin Media Business is once again running an annual pitch for cash campaign worth 1.2 million Euros to successful projects, some of which centre around cycling innovations.
Inviting upstart projects to pitch and even set up a crowdfunder in the process, the project brief reads:
Over 14 weeks, the competition will include a huge public vote, a 29-hour Pitchathon (a Guinness World Records attempt, in fact), and a series of competitive face-to-face workshops. Plus, of course, a big finale featuring Richard (Branson).
The cycling projects thus far involved include:
Velofresh – Cycling toiletries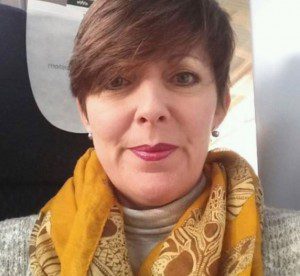 An idea from Valerie Oneill, who has previous experience with a large High Street Chemist, VeloFresh has designed a lightweight personal hygiene and maintenance kit that'll sit in a jersey pocket or saddlebag.
Samples are being developed at present and VeloFresh hope to send a batch to press for review by June, with a view to launching in line with the Tour of Britain come September.
The product will package: Oil & Grease Cleaning Wipes, Hand Sanitising Sachets, Barrier Cream Sachet, Sun Block Sachet, After Sun Sachet, Chamois Sachet, Dry Toilet Wipe, Moist Toilet Wipe, Shampoo Sachet, Shower Gel Sachet, Toothpaste Sachet, Mouthwash Sachet and an Antiseptic Cream Sachet.
Further bespoke packages can be produced for clients, says the VMBVoom page, which you can upvote or pledge to here.
Echo Ltd – Bicycle safety computer
Put forward by Dublin Institute of Technology student Alex Service, the Echo device is targeted at commuters, offering bluetooth connection to the smartphone in order to relay everything from navigation, traffic updates, calls and more.
Another key feature is an indicator system that wirelessly connects to lights installed at the rear of the bicycle. Something called LIDAR technology is said to alert the cyclist to oncoming hazards in the road as and when the rider is interacting with the device, ensuring the awareness of the environment at all times.
The device will be priced around 90 to 95 Euro and you can pledge support here.