CyclingIndustry.News launches Sourcebook cycling supplier directory
CyclingIndustry.News has developed and launched in beta phase the Sourcebook cycling supplier directory in response to reader feedback.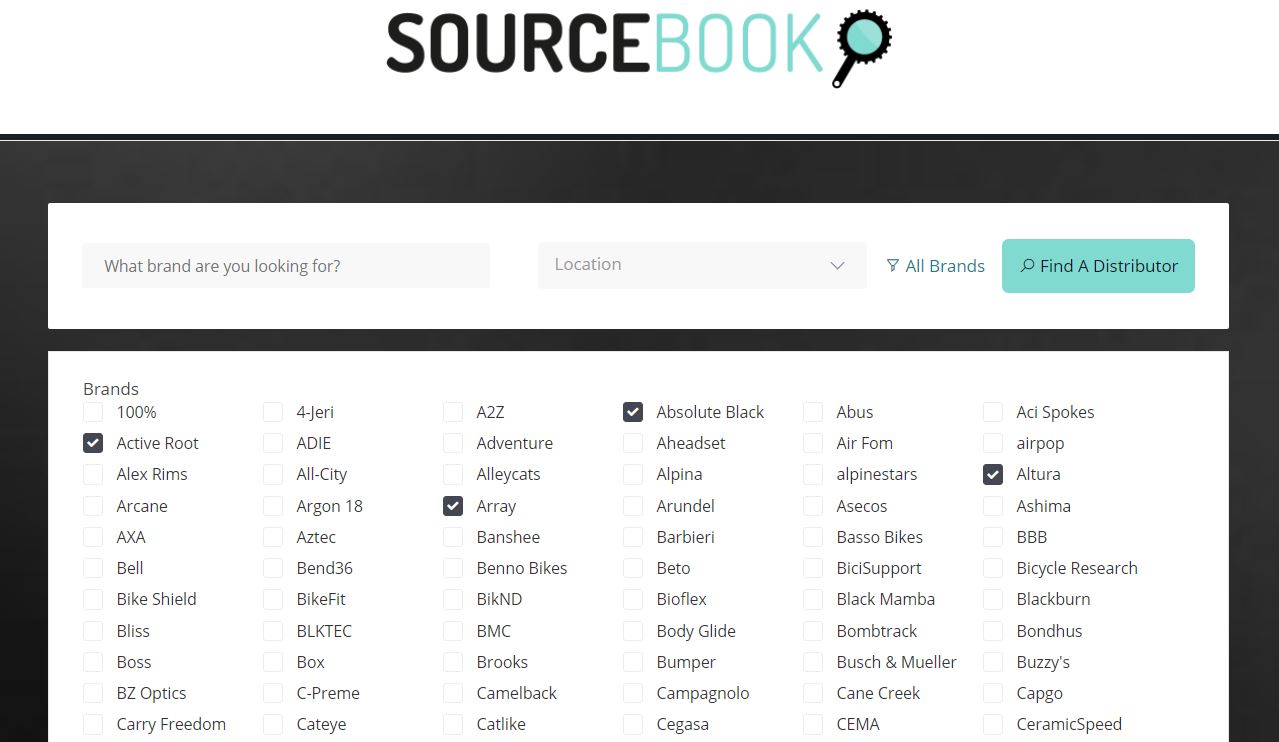 Some of the most commonly asked questions on trade forums, such as CI.N's own trade locked Facebook Group, will often address the crowd asking with which supplier a brand can be found.
In response to this trend and having received positive feedback on the need for a tool to answer such questions quickly and efficiently, CI.N has developed the Sourcebook supplier directory, which using simple search functionality will return the results you need, including the contact details of the product's carriers.
CI.N Editor Mark Sutton said of the tool: "An online cycling supplier directory has long been on our to do list. Brands change hands with regularity, so it can be hard to keep on top of who carries certain labels, but with our news flow tracking such changes it's natural for CI.N to carry an up to date directory hosting this information. With the help of our developers we today launch in beta format with a view to further enhancing the product over time. I'd like to call on those not yet featured to get in touch in order that we can make this the most comprehensive and up to date resource for tracking down the brands your business seeks."
Those details required for a basic listing are:
Company name:
Company address:
Sales team email:
Sales team phone:
Website:
Brands carried:
To bookmark the page, log cyclingindustry.news/sourcebook, or simply hit the tab to the top right when landing on our homepage.
For advertising enquiries alongside this search tool, including the chance to embed video, create a detailed profile and further enhance your company's listing please contact our team here. Premium listings can be built into broader advertising packages, including those that now build in CI.N's annual market report.