Dirt Factory blows through CrowdCube target with Dragons' Den investor help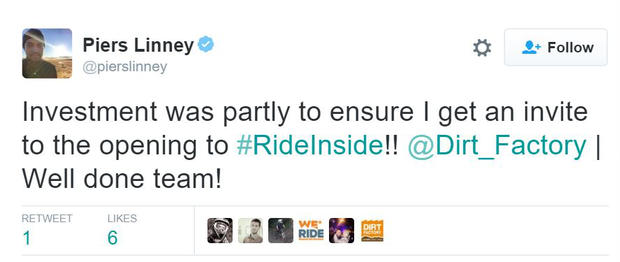 Manchester upstart the Dirt Factory has blown through its £300,000 CrowdCube target with a little help from Dragons' Den investor Piers Linney, among many others.
The project will see the city centre benefit from the UK's first indoor mountain bike centre, which will use containers to create artificial elevation, as well as retail space available for as little as £20,000 a year.
Co-founder of the concept Dan Makin has previously suggested, if all goes well, that The Dirt Factory could be seen in several locations in the future. London has been flagged as the most likely second location.
The project is now into overfunding with 13 days left and the organisers have told CyclingIndustry.News "We've allowed for further investment of £50,000 without a dillution of shares."
Read more about the Dirt Factory project here.