DMA research shows marketers falling behind on incoming data protection laws
Incoming data protection laws look set to catch out B2B and B2C marketers, new research by the Direct Marketing Association has found.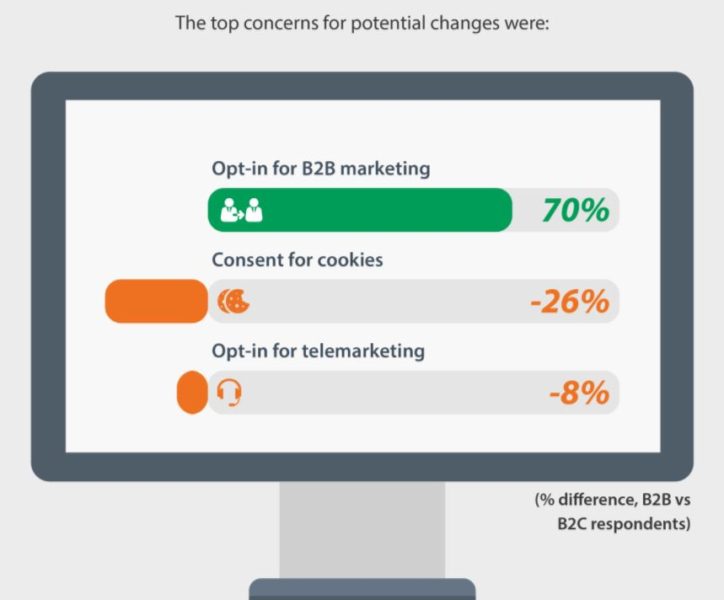 The news relates to next year's May deadline for businesses to prove a legitimate hard trace to the gathering of email data used in marketing communications. As CI.N reported in March, those that are unable to show that their emails were requested by the potential customer may face legal challenges if they proceed using the data.
Set to align UK laws with Europe, the Data Protection Bill is catching businesses off guard, found the study. In its findings the research demonstrated that those in the B2B space are more likely to have an awareness of GDPR than B2C marketers (+13%), less are likely to have a detailed understanding of the changes affecting their business (-6%). Perhaps because of this, B2B marketers are feeling more prepared (+4%) than their B2C counterparts.
The CEO of the DMA has previously warned that data-driven businesses stand to be dealt a significant blow if Brexit talks don't result in a strong relationship between the EU and UK.
Interestingly, B2B marketers were found to be more vocal than those in B2C about softening the incoming laws.
The research shows marketers of all kinds are equally aware of ePrivacy, but the potential for all B2B marketing to be made opt-in gives B2B marketers cause for unique concern. Tellingly, 70% of B2B marketers were more likely to be concerned by the changes to opt-in laws.
Chris Combemale, CEO of the DMA Group, believes this is a watershed moment for organisations to put the customer at the heart of their organisation: "We should use the new laws as a catalyst to transform the way we speak to customers, making every engagement human-centric. This will enable organisations to build trusted, authentic and transparent relationships with their customers."
A further study conducted by the DMA outlines that 76% of businesses desire to retain access to the digital single market once Britain has left the EU.
For GDPR-related advice, events, guides, and training from the DMA, visit http://dma.org.uk/gdpr