E-bikes now represent one in eight sales of bikes in Germany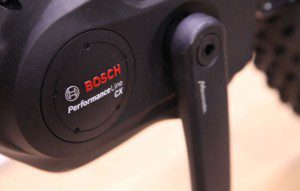 Figures released by Germany's bicycle industry association (ZIV) reveal that electric models now make up around one in eight new bike sales.
Already a leading market when it comes to pedal-assist bikes, sales in 2015 increased 11.5 percent year on year and now represent 12.5% of overall sales at 535,000.
Market health as a whole was positive in 2015, rising 6.6% in 2015 over the prior year, with 4.35 million bicycles and e-bikes sold. The bicycle industry association estimates the annual turnover of the bicycle, parts and components board industry to approximately € 5 billion. Proportionally, it achieved a bicycles and e-bikes to € 2.42 billion strong sales growth of 12% compared to, 2014.
The average sale price rose too across both standard and pedal assisted builds. The associations' findings estimated an increase of 5.5% over the prior year and pointed to strong high-end and electric sales as a contributing factor.
A statement from the industry association suggested that car use is less and less the preferred mode of transport, with bicycles taking up much of the slack.
An estimated 2.5 million e-bikes are now in circulation in Germany. The market also exported a strong number of its own domestically produced builds at 140,000.
Within Germany, electric bikes now enjoy legislation that places them on par with the company car. ZIV say "Since bicycles and E-bikes are now legally equivalent to the company car, companies can offer employees an attractive alternative to the car. The e-trike's place at logistics companies is already a natural application – as a solution for the delivery vehicles of the future."
Studies show that "last mile" delivery by e-bike and in particular e-cargo bikes can save businesses money in "almost every case" in urban environments.
In other electric bike news, Switzerland's Bimoz has this week revealed a retrofittable system, weighing under 2kg, that'll attach to most bikes in under 20 minutes.