Eclat stakes claim on hotly contested "strongest BMX fork"
WeMakeThings' Eclat label has debuted what it says "puts to bed" the debate on the market's strongest BMX fork.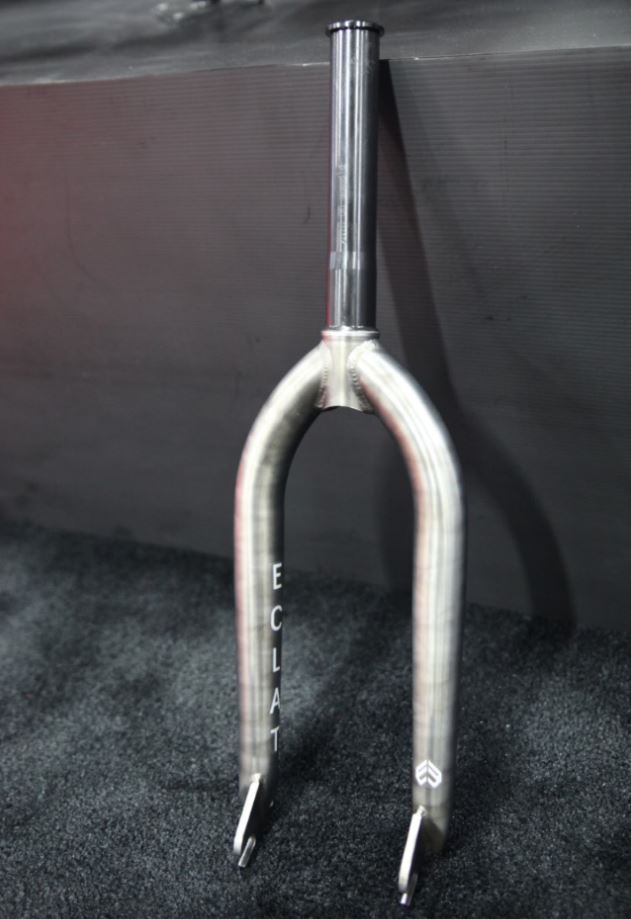 Historically a title competed for among the market's big names, Eclat's Storm fork has been put out to third party testing in order to verify the claim and despite using a welded dropout over an investment cast as many others have, has allegedly come out on top.
"Most people break the fork at the steerer, so we've made sure that there's no breaking this one," said WeMakeThings Dave Paterson.
It's a theme that runs throughout the 2017 line, with the brand's approach to four piece bars centering around a beefed up 25.4mm clamp diameter. This, says Paterson, is tapered at the points where the four-piece has traditionally been vulnerable and has come out weighing less than most other in this style on the market.
On to the WeThePeople brand and the new Battleship for the first time brings a hydroformed top and down tube into the range, offering modern street geometry and "the shortest chainstay of any we're aware of," says Paterson. A signature colourway on this model has also been handed to sponsored rider Jordan Godwin, who borrows graphics inspiration from rap icon MF Doom.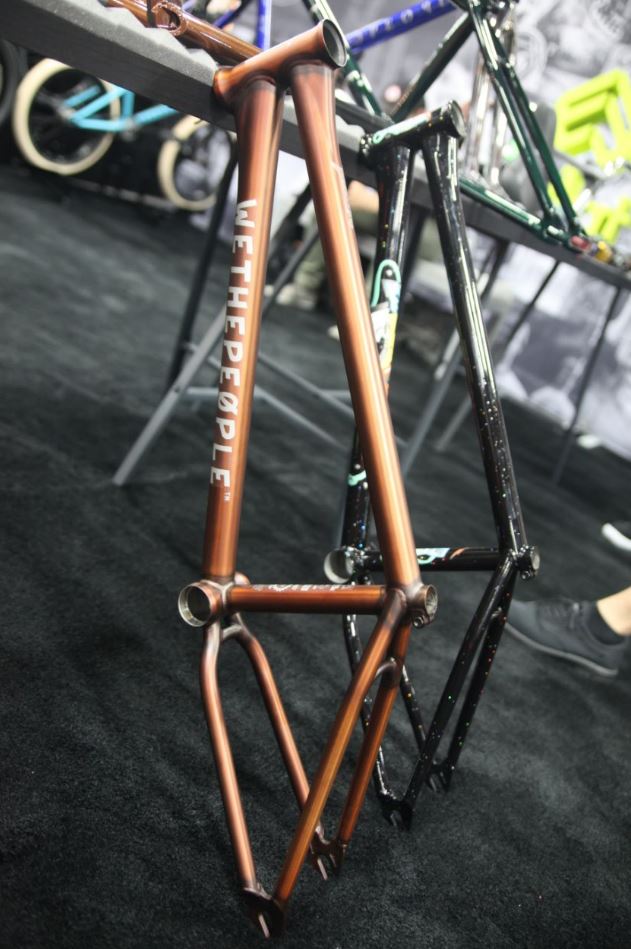 One complaint of those using freecoaster hubs thus far has been the difficulty in doing crankflips, something which WeMakeThings designers say they've eliminated in their latest piece for those fond of going backwards.
Finally, another development on the hubs is the news that the Cortex hubs, among others, will come boxed with free plastic hub guards with no significant cost increase.
Distributors and partners around the globe for the WeMakeThings portfolio are soon to be sent a 20th anniversary 100-piece only sprocket to celebrate the BMX expert's longevity in the market.