Economies benefit as cycle tourism sets records in European countries
Despite the Covid-19 pandemic cycle tourism has set some surprising records in Europe this summer to the benefit of local and national economies.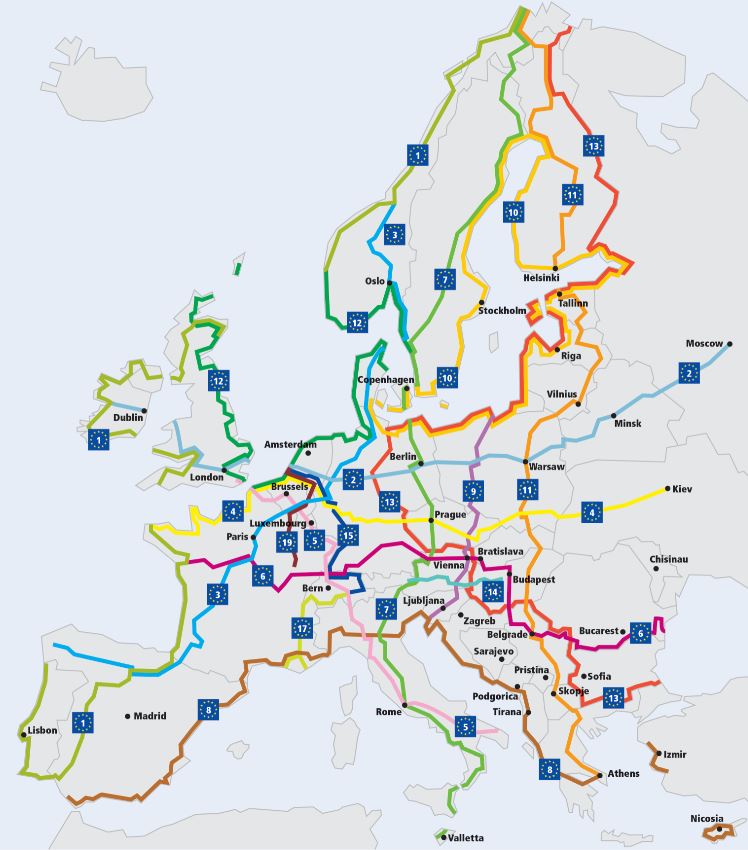 Addressing the virtual Cycle Summit 2020 the European Cyclists Federation's Jesús Freire pointed to data from both France and Hungary.
In Hungary The Centre For Development of Active and Ecotourism alongside road maintenance firm Magyar Közút delivered a study that revealed that 2020 "shattered" prior records as people took to bicycles in the absence of international travel. As part of the surge it was noted that development of new routes prompted a wave of tourism.
Utilising both manual and automatic counts, it was found that cycling levels doubled at many of the countries' great lakes. At Lake Tisza the growth rate against 2019 levels measured 168%; Lake Velence was 200%; Lake Balaton 185% and Lake Ferto 115%. At the Kisköre Hydropower plant between July and August there were 5.5 times the volume of cyclists passing by when compared to 2016 data.
According to the analysis, 70,000 people on bikes passed over the newly laid cycling bridges opened to the public in June, completing a loop at Lake Tisza. Infrastructure likewise boosted visitor numbers at Kisköre where completion of a missing section of track between Poroszló and Tiszafüred saw numbers rise from 18,000 to 40,000.
France upon the lifting of its lockdown began to renew data collection from nationally distributed counters, publishing the results as part of bi-monthly bulletins.
The estimates revealed that there was a 29% increase nationally on key cycle routes between May 11th and August 30th when benchmarked against 2019 data. For the year as a whole cycling is up 7%.
Progress has been particularly strong on urban arteries counted as the bicycle becomes a mainstay of the French commuter's habits. Where cities like Paris and Lyon implemented temporary cycling measures, alongside coining a bike repair voucher scheme since mimicked in the UK, cycling levels have grown steadily.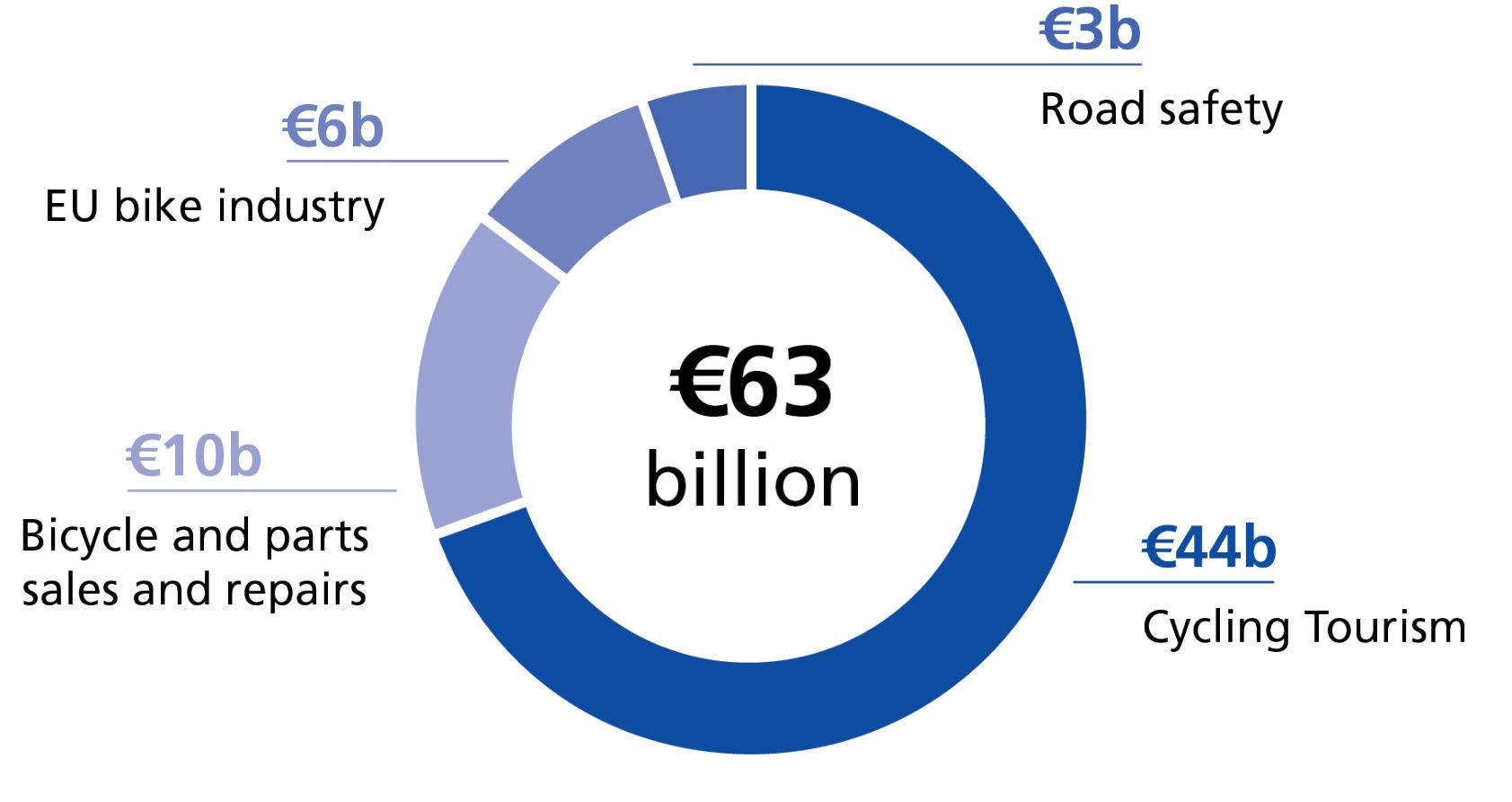 On the wide-ranging European flagship cycling network, EuroVelo, there was a 9% annual increase in use and 31% more trips post-lockdown. Nearly a tenth of the EuroVelo network weaves through France and the data has shown that usage of the high quality network is higher than the national average, illustrating the induced demand attributed to high quality networks for cycling.
The expanding EuroVelo network covers 17 routes, spanning 90,000 kilometres across 42 countries.
According to data from EuroVelo and the European Parliament / The EU Cycling Economy (2016) study: "There are an estimated 2.3 billion cycle tourism trips in Europe every year with a value in excess of €44 billion, according to a 2012 study commissioned by the European Parliament. 20.4 million cycle tourists stay one or more nights en route, and these 'overnight' tourists spend around €9 billion annually.
"In addition, cycling tourism is linked to over 500,000 jobs in the EU, which is more than the steel and cruise industries."
The ECF's Jesús Freire: "During the last few months we have seen record cycling tourism numbers across Europe. The current crisis brings an opportunity in the sense that some things we have been saying for years: cycling tourism creates (good) jobs, bring people off the beaten track, it is healthy and sustainable. It is now more relevant than ever and we want cycling tourism to benefit from the European recovery fund because cycle tourism delivers on the main European recovery objectives."
There suddenly seems good odds that investment in cycling and cycle tourism will be distributed between EU members states, much thanks to advocacy efforts by the European Cyclists Federation, Cycling Industries Europe and other EU orgs.
Across Europe so far wins have included a €3 Billion fund for creating and updating high quality, safe and direct cycle routes; cycle-friendly services and amenities such as bike hotels; promotion of cycle tourism holidays; and finally further development of the Eurovelo network.
In addition, legislation now applies in Europe that compels train companies to consider multi-modal travel as part of all new and refurbished train carriages.