Editor's Comment: Euro brands uneasy about UK trade as political unrest continues
"Do you mind if I pick your brains?"
This was perhaps the most common question this week in Kirchberg, Austria, as trade and consumer journalists descended on Eurobike's pre-Eurobike media camp. It was, however, not the journalists asking the question, but those brands with an eye on the UK market. Curious for a British citizen's take, brand managers were keen to build a picture of the current mood in the market and who the winners and losers may be.
"We had plans on the table to begin our UK entrance, among other export ambitions," said one maker of high-end bikes. "But we will have to look closely at this now as it's looking more complicated. We typically ship directly to the dealer, so once the market has settled we will have to look again at the costing and shipping."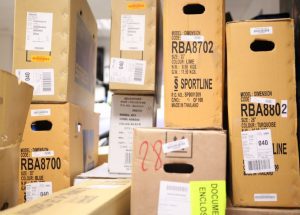 Though not binding until Article 50 is invoked, the presumption at present is that the leave vote will draw to a close a 43 year old association between Britain and the EU. Enticing European business to the UK will, for the foreseeable future, become more challenging. Indeed we've already heard from a number of sources of UK consumer exhibitions teasing decision makers with post Brexit show floor discounts in order to maintain the lure to overseas exhibitors.
Drawing on the experience of Swiss label Bold, which at little over a year old has yet to establish a non-domestic operation as many larger labels do, I asked about life outside of EU membership. (If you haven't seen Bold's clever hidden suspension tech, check it out here.)
"We know the troubles well, it's difficult being outside of the Europe Union," said Oliver Kreuter, Bold's product manager. "It'd be better for business to be within a member state and our high Swiss Franc doesn't help. You can't just take bikes over the border being a non-member, you must declare everything, even down to the bike stands."
With some predictions suggesting the finer detail may take as long as five years to thrash out, the British market will be required to negotiate new relationships, potential tariffs and to agree obligations on movement of people, another potentially damaging cost to the industry's job market. 
Though in many cases pricing is still to be formalised, when pressed on approximate UK retail prices, few brands answered with any certainty. The general consensus, was largely of brands hands being tied by exchange rates and as a consequence, likely rises. Indeed, retailers CyclingIndustry.News has thus far spoken with have outlined how suppliers are quoting between 10 and 15% rises on a variety of goods.
Has your business been affected by Britain's decision to quit the European Union? Perhaps you've thoughts on who may benefit? Let us know here.
Alternatively, you can read analysis of Brexit's effect on the share price of key cycling businesses here. Dirt also has a Q and A with a number of key brands which is worth a read here.