Ekoi unveils "Carbon Winter" training shoe
French brand Ekoi has introduced its first "Carbon Winter" shoe designed for training during the winter.
Weighing around 310g, the Carbon Winter is available in both road and MTB models, and engineered for temperatures up to 0°c.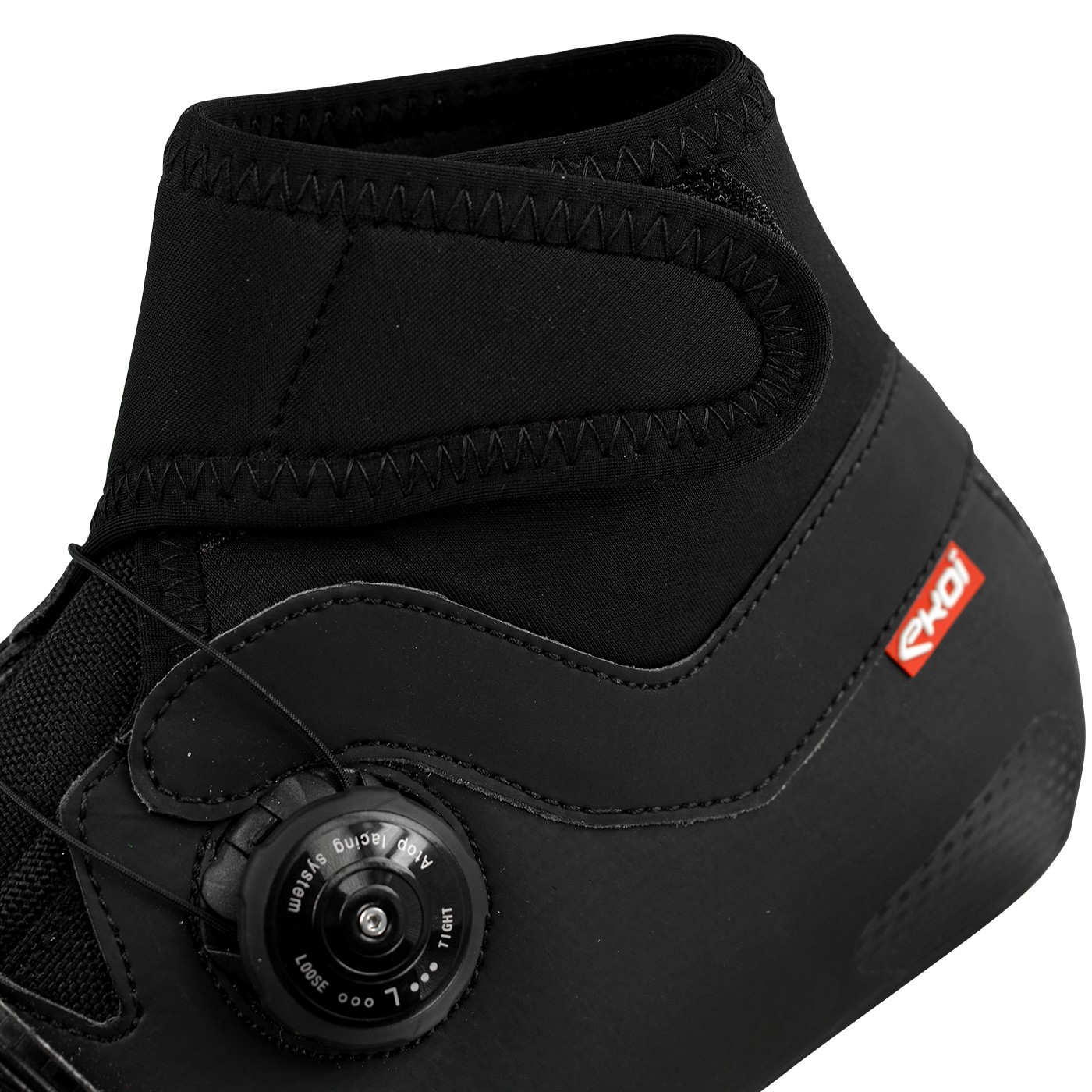 The shoe features a closure system involving one step-by step ATOP and two velcro straps, as well as a warm fabric band with velcro closure which wraps around the ankle. The flexible closure system allows shoes to be adjusted even while riding.
The sole is manufactured from SHD carbon to maintain stiffness while riding. The SION TEX inner membrane is waterproof to rain and snow while remaining breathable and allowing moisture evacuation.
MTB models, priced at £231.70, feature a four-bolt hole system while the road model exhibits a three-hole bolt system and retails at £178.23. Both models are available in black.
The Carbon Winter MTB and road shoes are available from Ekoi's website.
The cycling apparel brand is no stranger to innovative clothing design, releasing this UV-B protection jersey last year.