Exclusive show offers available on Bickerton Portables at The Bike Place Show
Visitors to January's The Bike Place Show will benefit from exclusive show offers on Bickerton bikes.
Running Sunday 28th through Tuesday 31st, the show will be a final introduction to the new Argent before it begins to hit shops in February.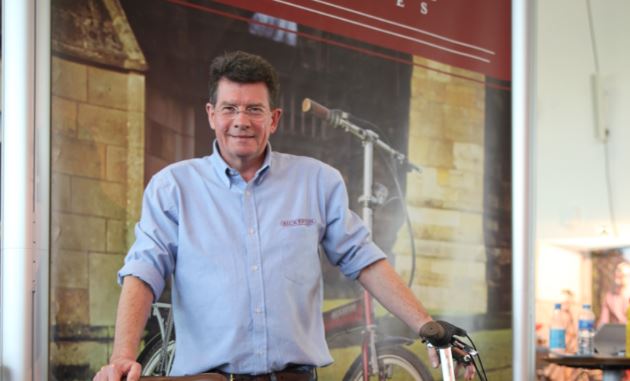 In developing the Argent, Mark Bickerton took inspiration from father Harry's 1971 original, with rectangular tubing featuring and connected via a unique hinge. The result is a frame that is so strong that it more than doubles the requirement of the ISO standard.
As Mark Bickerton explains: "The elegant hinge assembly has a very low profile design. For strength and a long life span, it uses integrated bearings and stainless steel pivot pins giving smooth folding and easy serviceability. The lightweight interlocking three dimensional structure of the hinge abutment prevents torsional movement better than any other folding bike hinge currently on the market, period. With a secondary safety lock and a high-leverage latch, it is easy to open and close, and because the lever lies flat against the frame when folded it is very neat and the whole mechanism is well protected during riding and transport."
You can register for The Bike Place Show here.