Fabric introduces 60-day saddle fit guarantee
Dorel label Fabric has today introduced a 60-day fit guarantee on its saddle catalogue in the UK.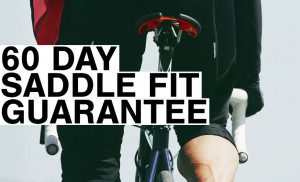 The scheme will allow a customer to exchange their saddle for another in the Fabric catalogue should they not be entirely satisfied with the comfort.
If the replacement saddle is higher priced, the consumer will be responsible to pay the difference.  If the reverse is true, the dealer will credit the consumer the difference.
"Saddle comfort is a very personal thing and no fitting system can substitute trying a saddle. We know our saddles are supremely comfortable but always recommend riders try before they buy. Our customers now have 60 days to feel confident they have chosen the best," said Nick Larsen, General Manager of Fabric.