Five bike share trends enhancing customer interaction and solving operational challenges
By Talia Winokur Elizov at Softwheel
It's small wonder that bike share programs have proliferated in recent years. The benefits are obvious: bike share provides a readily available and affordable means of transport, a way to cover the commute's "last mile", a great alternative to carbon-emitting, congestion-creating vehicles, and an excellent way to stay healthy.
At SoftWheel we love how operators and municipalities are constantly churning out creative ways to establish bike share as a viable urban transportation option. Here are 5 trends that seem to be "all the buzz" in bike share this year:
1. Bike sharing controlled from your pocket
We know the image all too well. A commuter who is hurrying to a work meeting gets off the train, just to find out the nearby bike docking station is completely empty – apart from 3 bikes with flat tires. She now has to look for another docking station, which will likely not be as close to the train stop. She finally finds a docking rack with available bikes, but 20 minutes have passed and she has already missed her meeting. The whole promise of bike share being a "convenient" option becomes irrelevant.
But this scenario is now becoming a thing of the past. Bike share programs are adopting app-based models to give riders more control and flexibility over the bike rental process. The apps work with both physical and virtual docking stations, connecting to remote-controlled locks.
One model already popular across cities allows users to geo-locate available bikes through an app – see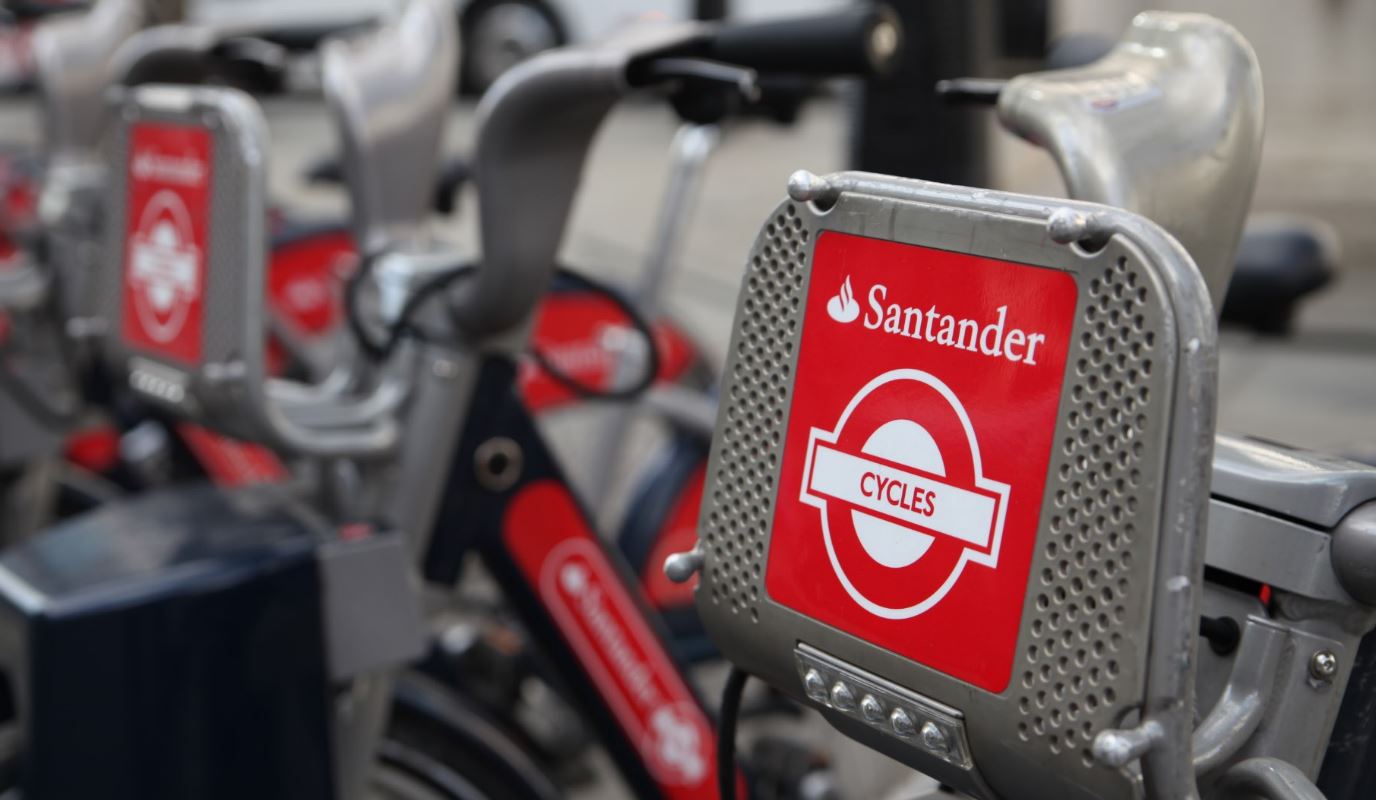 Velib (Paris), Motivate, DecoBike and many more – and even reserve the bike before arriving at the docking station, as is the case for example in London's Santander Cycles. Once at the station, riders use a special code, or their phone's Bluetooth to unlock the bike from the rack. When they are done using the bike, they simply lock it up at a designated docking station. BCycle, who manufacture bikes for the LA Metro Bike Share will introduce in 2017 their BCycle Dash bike, with a lock that fits both docking station and unofficial racks within a specific range of the stations, providing riders with more freedom to park. For operators, the app-based system can connect to their rental back office providing useful data on usage and location.
Another app-based model, made popular in recent years by major Chinese operators such as Ofo and Mobike, is dockless bike sharing. This model allows riders to locate a bike through an app and then unlock it using a QR code on their phone. Once they are done riding, they can lock up the bikes again wherever they want, no docking required.
But this dock-free option is not without its challenges. Cities have expressed major concerns over riders leaving their bikes wherever its convenient for them, leading to piles of abandoned bikes cluttering streets and popular thoroughfares. Plus, this system requires low-cost bikes, with users complaining about the riding experience.
2. Enter e-bikes! 
What's better than a form of transportation that's easily available, inexpensive to use, and can complement other means of urban transportation without polluting cities? Enter the electric bike share. E-bikes provide an attractive solution to problems which have plagued many a bike share program in past years. They cater to a range of riders (from experienced to occasional) as the power assist enables them to travel uphill, on rough terrain, or in extreme weather conditions. With riders able to stay on their bikes longer, less docking stations are needed – good news for operators and cities alike.
New technologies are making it easier than ever to maintain and operate e-bike fleets. At SoftWheel for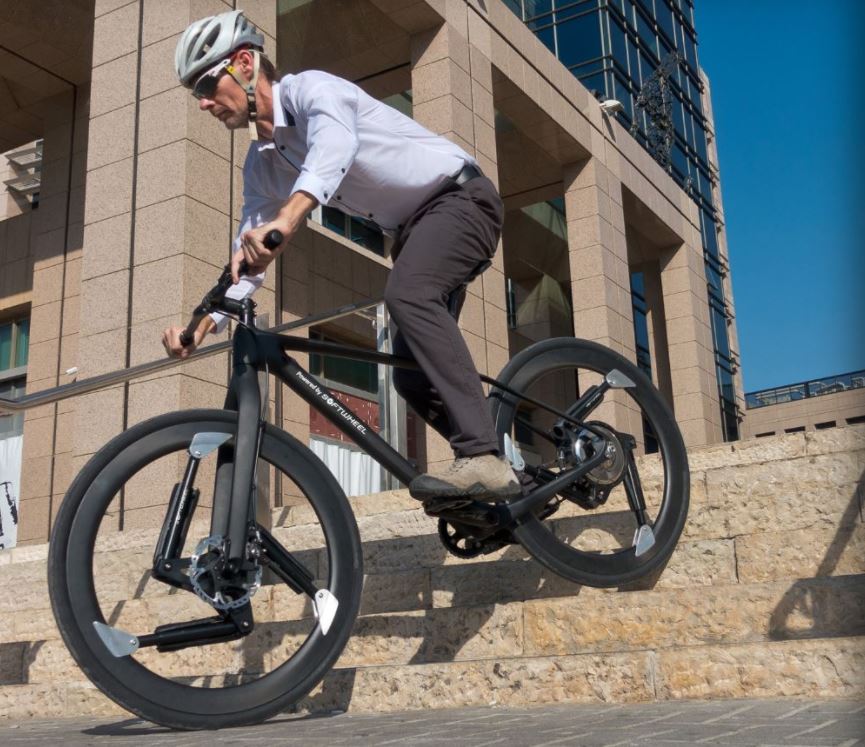 example, we've created adaptive in-wheel suspension that responds better to any obstacles on the road (bumpy terrain, cobblestones, curbs, etc.). This 360-degree suspension dramatically improves the longevity of all bike parts by preventing shocks from traveling to the rest of the bike. In addition, and no less important, the suspension provides a much better and smoother riding experience for cyclists.
Madrid saw the advantages of e-bike sharing, and became the first European city to offer a completely electric bike share program in 2014. Since then, BiciMAD's subscriber base has grown from 1000 to more than 50,000 people. The program has become the largest and one of the most popular bike shares in Europe, and SoftWheel is excited to partner with Booster Bikes, the e-bike providers for BiciMAD, as the bike share program further expands and develops.
With more and more cities considering following in Madrid's footsteps, governments and local municipalities are pushing for improved regulation and better infrastructure to accommodate e-biking. Such improvements will bring increased safety to city bicycle programs and make e-bike sharing even better for riders – and pedestrians.
3. Less maintenance costs – it all starts with the wheels! 
High maintenance costs have been one of the biggest challenges to the long-term viability of bike share programs. SoftWheel found that across major capital cities, each municipal bike share bike undergoes repairs as often as twice a month. These repairs, together with the personnel, transportation and material costs, and an average bike replacement cost of more than 1,000€ per bike result in exorbitant maintenance sums, keeping bike share operators awake at night for good reason!
It turns out that wheel-related maintenance accounts for between 50%-90% of overall maintenance, depending on the bike share scheme. This is why many operators are turning to maintenance-related solutions that begin at the wheel. London's bike share scheme, Santander Cycles, plans to roll out new bikes in the coming years which will contain smaller 24" wheels, making components cheaper and the bikes lighter and easier to transport.
Operators are also considering equipping their bike fleets with airless tires. While this is still in early stages, and it has been a less popular option as it reduces rider comfort, airless tires eliminate the need for costly puncture repairs, providing significant maintenance benefits in the long run.
At SoftWheel, we've taken airless tires and durable rims and paired them with our in-wheel suspension system resulting in a wheel that dramatically reduces repairs while maintaining exceptional riding comfort. Our in-wheel shock absorbers kick-in when encountering bumpy obstacles, protecting the wheel – and all other bike parts – from long-term damage. At the same time, our suspension mechanism provides cushioning for cyclists across even the bumpiest terrain, allowing operators to both cut down on maintenance costs and keep their riders happy.
4. Bike share: Coming soon to a public transportation grid near you!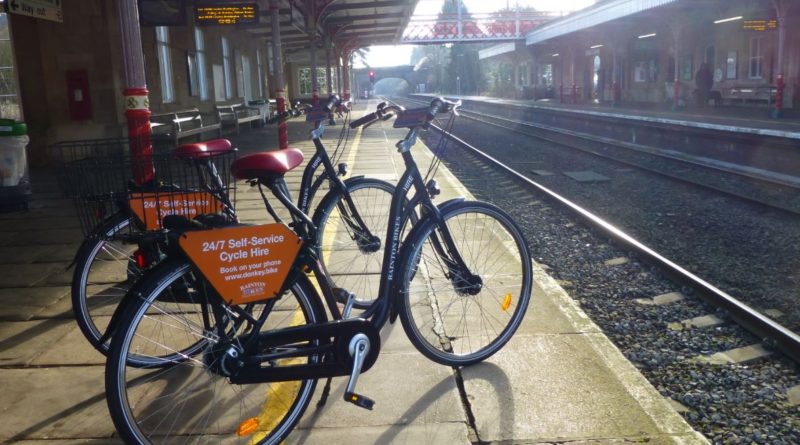 One innovative way cities are promoting cycling as a viable transportation method is fully integrating their bike share schemes into the public transit system. Last year, Helsinki rolled out a regional transportation planning app which connects all of the city's transport services, including its bike share program. The app provides information on routes, docking stations and the availability of bikes around the city and allows users to pay for all transportation services through one interface.
As a designated part of the city's transportation system, this means bike share programs can enjoy government funding for bike equipment and maintenance. Additionally, municipalities have an interest in investing in bike share schemes and seeing them succeed as they are connected to the overall city transportation grid.
Perhaps most importantly, this fully-integrated model is paving the way for a "rider-centric ecosystem" that is about enhancing a cyclist's riding experience, improving access to bikes and biking routes, and strengthening the role of biking in public transit systems. By connecting users with all available transportation methods including bike share, cities are helping to improve public transportation for everyone including cyclists, a group that often gets left behind.
Even bike shops are getting in on the act.
5. Geo-fencing: Keeping thieves away (and streets clutter-free) 
A major hurdle to bike share programs is theft and vandalism. Among the new technologies emerging on the bike share scene, geo-fencing is proving to be effective in warding off thieves. Relying on advanced GPS systems, geo-fencing ensures that bikes stay within a designated geographic area by immediately notifying operators when a bike is taken out of the restricted zone. On electric bikes, these systems can be combined with smart locks that disable a bike's motors once they leave a zone of operation, making them unusable and thus less attractive to thieves.
Conclusion: Technology in the Service of Bike Shares
Operators and cities know that increasing bike share ridership ultimately rests on removing barriers to bike access and improving the riding experience. An integral part of this process is creating the rider-focused ecosystem we previously mentioned. Today, new bike share models and technologies exist to help operators play a pivotal role in building such an ecosystem across cities. Now it's up to all of us to implement these solutions and usher in a new era of bike share.