Former Amazon and Google exec ushers in the era of the 3D printed bike
In tandem with today welcoming former Amazon and Google executive Jim Miller as its CEO, AREVO has today released images of a bike that it says its fully 3D printed and holds the key to a new era manufacturing.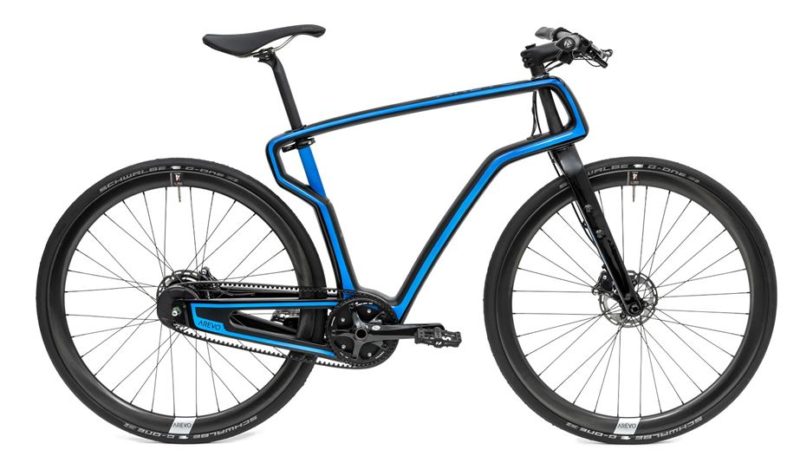 Having raised $12.5 million in Series B funding to drive forward the software-controlled additive manufacturing business, AREVO's proof of concept comes alongside Studio West, the designer of a newly re-imagined frame design that most notably removes the seat stay.
"AREVO is at an exciting inflection point in its business right now," said Jim Miller, CEO of AREVO. "We have the technology, team and tools to commercialise our software and fabrication process to build high strength parts that the manufacturing industry hasn't been able to conceive and construct before."
Produced via a unique combination of software, robotics, and materials, AREVO isn't just targeting bike makers with its 3D printing process, the Studio West project is just one of many proof of concept designs that the firm says will come to offer brands "unparalleled strength, weight and economics of composite materials for a wide range of consumer and industrial products."
The makers suggest that they went from drawing board to production with the unit in as little as 18 days. A video attached to the release also claims a strength five times stronger and one third the weight of titanium.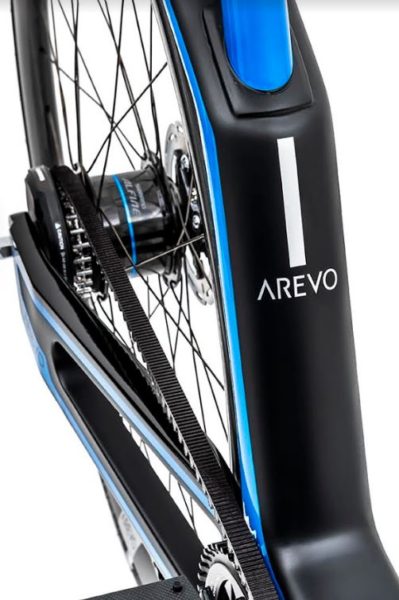 CEO Jim Miller oversaw Amazon's expansion from books, music and video to full-range fulfillment capabilities as vice president of supply chain, ushering in its meteoric rise to $6 billion in annual revenue and building the foundation for the company that it is today. Later, as vice president of worldwide operations at Google, he led the team that planned, built, deployed and operated the infrastructure that powers Google: search, YouTube, gmail, advertising and cloud businesses.
The $12.5 million in Series B financing round was led by Asahi Glass, in tandem with Sumitomo Corporation of Americas, Leslie Ventures and Khosla Ventures. The new financing will help the Silicon Valley company build on its R&D success and focus on the full-scale commercialisation of its technology across the aerospace, defense, transportation, automotive, consumer electronics, sporting goods, medical, and oil and gas industries.
"AREVO's approach is a significant leap forward as it is truly 3D printing rather than stacked 2D printing, which is what most of us are accustomed to," said Vinod Khosla of Khosla Ventures. "AREVO is the company that can finally move 3D printing beyond novelty applications and into a mainstream manufacturing necessity with its unique nexus of software, robotics, and composite materials," concludes Masatoshi Ueno, AGC Ventures, an arm of Asahi Glass.