Former Boeing president joins SRAM board of directors
SRAM has announced the appointment of Nicole Piasecki to its board of directors.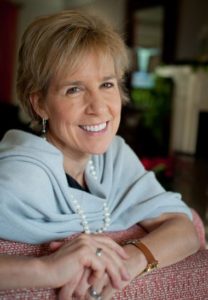 Having recently retired from a 20 year stint with aircraft giant Boeing, Ms. Piasecki was part of the senior management team for the group for 20 years. Her roles included President of Boeing Japan, SVP of Marketing and Business Strategy, SVP of Business Development and Strategic Integration, VP of Sales – Leasing and VP/GM of the Propulsion Systems Division.
Stan Day, President of SRAM, said, "I'm thrilled that Nicole has joined the Board. Her global expertise and deep understanding of continuous improvement, quality systems and Lean are all spot-on to where SRAM is heading."
Piasecki said, "I'm excited to be joining a company that is committed to innovation leadership in an industry and sport that I have enjoyed all my life. SRAM has so much potential to create new value for its customers and the industry overall."
Ms. Piasecki graduated from Yale with a BS in Mechanical Engineering and as female athlete of the year. She earned her MBA from Wharton. Her father was one of the pioneers of vertical flight and helicopters and she has deep entrepreneurial DNA. She and her husband have three boys and are avid outdoor enthusiasts.
Related: How and why SRAM is investing big in Women (Podcast)