Raleigh adds distribution of UK small parts maker Fibrax
Raleigh has inked a deal with Welsh cycling component maker Fibrax to distribute the firm's goods in the UK and Ireland.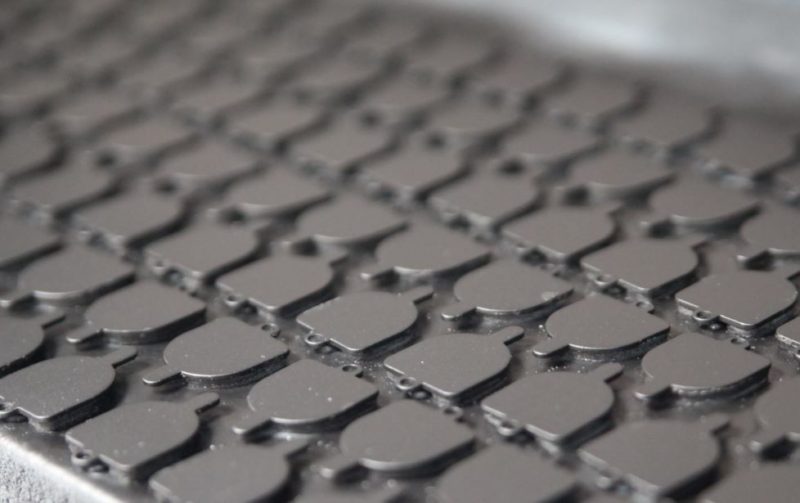 Noted for its braking components, the Wrexham manufacturer is part of a much larger group responsible for production of component parts for automotive giants ranging Ford to Land Rover.
The business does, however, have some of the deepest routes in the cycle trade, beginning to produce bike parts back in 1902.
The Fibrax of today supplies a deep range of brake pads, rotors, cables and spares, taking to Eurobike recently to debut new finned pads for Shimano's Saint and SRAM's Code brakes, among other lines.
Commenting on this new relationship, Ellis Blackman, Sales Manager at Fibrax, said: "We are delighted to be working with Raleigh and proud to join forces with another well-respected UK brand. Supplying our complete range to a single distributor is very exciting. Having established in 1887, Raleigh has a massive heritage and is renowned for producing high quality, reliable bikes. In the cycling industry, distributors typically invest in different suppliers for individual component types so we are thrilled that Raleigh is stocking our entire catalogue.
"Due to the rise in demand for electric bikes, we have actively moved into this market by pioneering a specialist brake pad and motor cover. We look forward to developing this range for Raleigh and other brands within the Accell Group to whom we already supply many of our components, including Laiperre and Haibike."
Also a source for OEM parts makers, Fibrax is the supplier of cabling to USE's dropper post, a kit which it now resells as an aftermarket piece for those needed service parts for cable operated posts.
Already running 365 days a year and for 24 hours of the day, Fibrax has forecast astonishing growth for the overall business, something that we're told is allowing the ambition of the cycle division to grow alongside.
At the present time, Fibrax is something of a rarity in the cycling industry in that all of its cycling products are manufactured by women.
To enquire about stock, dealers are invited to contact Raleigh's sales team here.