Former Genesis designer sets up Fairlight Cycles alongside Swift Cycles owner
Dom Thomas and Jon Reid have announced that they are to launch a new European-made bike label dubbed Fairlight.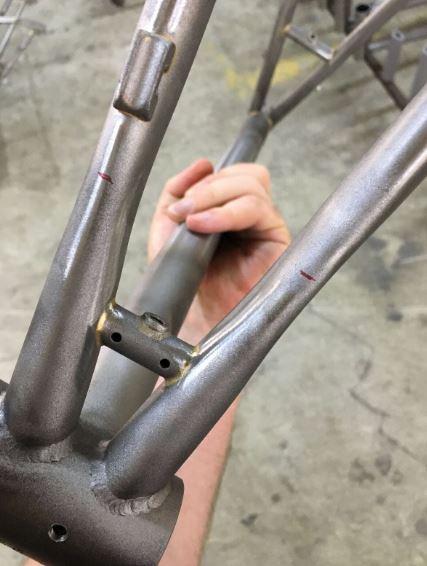 Thomas brings to the table design experience from his three years at Genesis Bikes, followed by two years custom building bikes for his own brand 'Wold Cycles'.
18 months ago a link was forged between Thomas and Swift Cycles owner Jon Reid and the pair have since set about bringing Fairlight to market.
Reid comments on the launch: "From day one we put a huge emphasis on bike fitting, it just seemed obvious that the rider, being the engine, was every bit as important as the bike itself.  I've developed a deep understanding of the fitment of bikes; but also how wheelbase, trail and angles all impact on handling. As well as the trade-offs and compromises made between fitment, handling and function.
"Helping create Fairlight Cycles has been the natural next step for me, it's a brand based on a commitment to design and making the bike fit the rider, rather than the other way around."
Initially two builds are available using blends of Reynolds 853 and 631. Sold direct to the consumer, online purchasers are offered the opportunity to input their details to Fairlight's Fit Calculator, ensuring that the frame is tailored to their dimensions.
The builds are:
STRAEL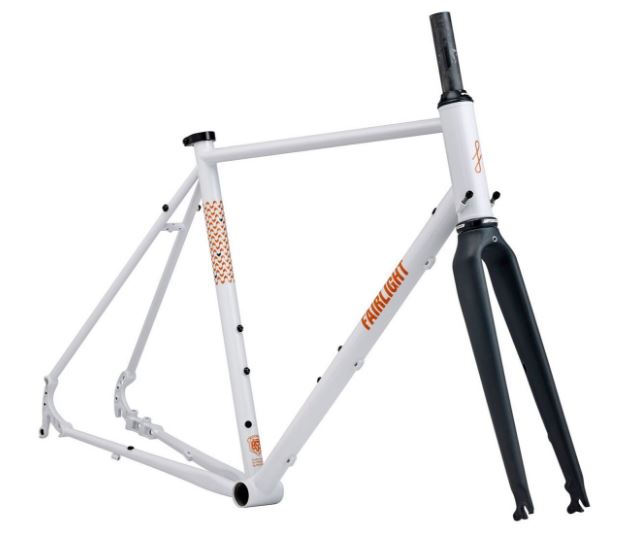 The Strael is an all season disc road bike made from custom-formed Reynolds tubing. The front triangle is made from tapered and ovalised Reynolds 853 with wall thicknesses down to 0.4mm. The chainstays are Reynolds 631 while the seatstays are custom Reynolds 725 0.6mm. The frame features investment cast flat mount rear dropouts as well as mudguard & rear rack mounts. The frame is handmade in Europe and ISO certified.
A 54cm painted frame weighs 1,946 grams. All Straels feature the Anraed flat mount Carbon fork, which Fairlight designed from scratch to be the perfect partner to their Strael frame. The fork weighs 365 gram and features mudguard mounts and a dynamo lamp mount. It has an axle to crown height of 381mm. The Strael is designed to clear 33c tyres (30 with guards) and is available in 9 sizes, 3 colours and 4 builds.
Pricing: Frameset- £899 / 105- £1849 / Ultegra- £2399 / UltegraDI2- £2799 / DA- £2999 / Anraed fork- £299
FARAN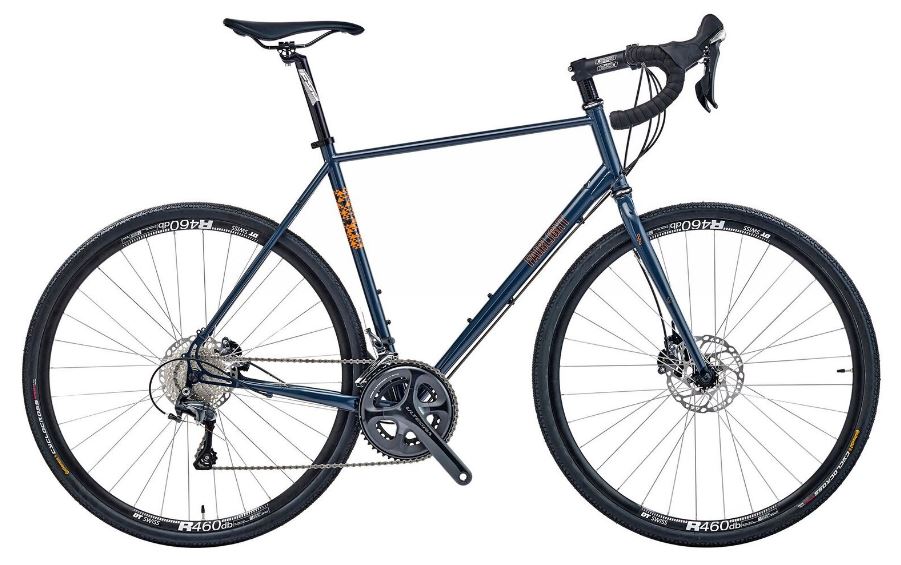 The Faran is an adventure touring bike made from custom Formed Reynolds 631. Much of the tubing development done for the Strael was replicated for the Faran by using Reynolds 631 which is a non heat
treated version of 853, so they were able to utilize the same tube shapes. The 631 front triangle is mated to a custom formed and shaped 4130 rear-end. The matching steel fork uses tapered legs and offset forward facing dropouts for disc brake compatibility. The Faran is designed to accept 700x42c tyres, but is also fully compatible with the new 650×47/50 road plus standard. The frame has mudguard mounts as well as front and rear rack mounts. The frame is handmade in Europe and ISO certified.
The Faran is available in 10 sizes, 3 colours and 3 builds.
The Fairlight website is now live and stock of most colours and sizes available to order.
Fairlight Cycles – Proportional Geometry from Fairlight Cycles on Vimeo.