Frog Bikes creates 50 Welsh jobs with new Torfaen factory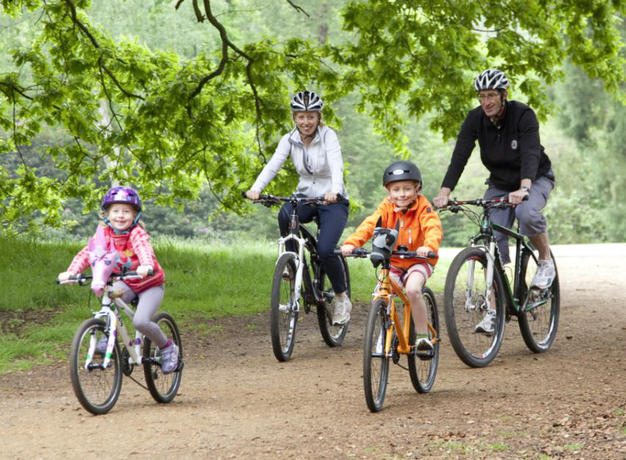 Children's bike specialist Frog will soon open a factory in South Wales, having secured £1.7 million in funding from HSBC and further backing from the Welsh Government.
Based in Torfaen, the facility will create 50 new roles and shift Frog's supply into the UK for the first time. The first bikes will roll off the production line this summer.
Jerry Lawson, Co-founder of Frog Bikes said: "The new operation will enable us to be more responsive to the market, have more control over quality, introduce innovations faster, reduce our environmental footprint, and create jobs to benefit the UK economy. There were times during 2015 when we couldn't keep up with demand, and customers were left disappointed. We recognised that the time had come to re-shore our production model.
"This is a significant investment for a business of our size. It wouldn't have been possible without the backing of HSBC. We are very grateful to Tom Gooder and his team at HSBC for their on-going support."
Frog Bikes is the brainchild of husband and wife, Jerry and Shelley Lawson. When they started to teach their own children to cycle, they felt that most kids' bikes in the market were heavy and poorly designed. Working in conjunction with the likes of Brunel University sports scientists and Team GB Olympic bike designer Dimitris Katsanis, Frog Bikes has continually evolved with the aim of being as comfortable and efficient as possible for young riders. The range of bikes can be bought through 800 independent bike stores throughout UK and 24 countries overseas.
Frog Bikes was recognised as the Export Business of the Year at the Start-ups Awards in 2015, reflecting very strong European demand for Frog bikes.
Welsh Government Economy Minister Edwina Hart said: "I am delighted to welcome Frog Bikes to Wales and pleased support from the Welsh Government helped secure this project for Wales where it will create a significant number of jobs in Torfaen."