USE relaunches following fresh investment and looks toward OEM trade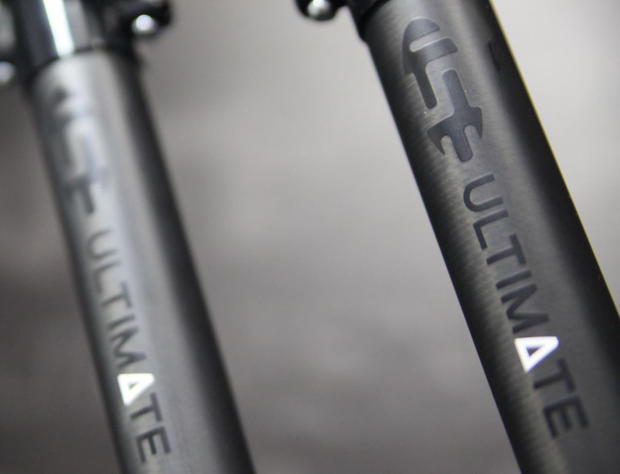 Ultimate Sports Engineering, also the parent company to Exposure Lights, has re-launched at the London Bike Show following an intensive period of redevelopment.
Mark Swift, who joined the marketing team at the start of the redevelopment cycle told CyclingIndustry.News "We started the complete overhaul in May 2015 with a review of our specs on all finishing kit. Bars, stems and seatposts are our focus to begin with, but in true USE fashion we will improve and engineer our way into other categories in the near future."
The redevelopment has also seen the company patent a new one-bolt stem design, which the firm is calling the Vyce. Likely to retail between £80 and £90, the 40mm reach weighs in a stunning 80 grams and the 60mm, just 110. What's more, testing has shown the minimal design to be competitive in stiffness with more traditional designs.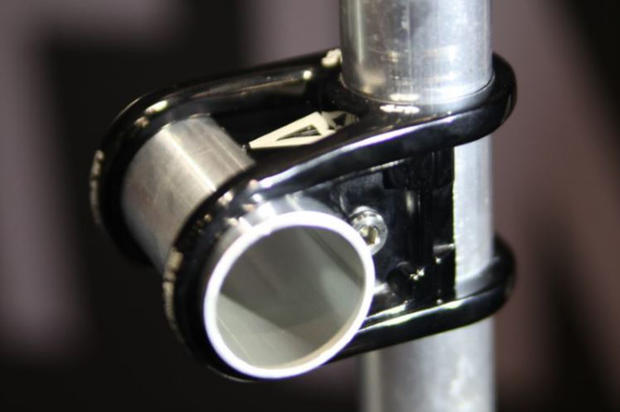 In recent times the business has been driven by sister label Exposure's progress in both cycling and marine markets, but Swift says that the fresh investment has already caught OEM attention.
"There are already some discussions taking place off the back of interest here. The goal with this comprehensive review was to bring the product more in line with modern bikes. There's both a carbon and an aluminium price point, both of which have stealth black finishes, where gloss logos sit on a matte base."
But it's underneath the surface where you'll find the key improvements, explains Swift.
"The carbon is completely redeveloped from the ground up. We've improved our layups and have managed to produce a stronger and lighter, but most importantly reliable product. Mountain bike carbon will use Uni-Directional, while the road line is all Flat 3K weave."
There's development from Exposure too, with the Capture GoPro-specific light debuted at ExCel. This 600 lumen unit can deliver both a spot and wide beam through its two lenses, is heat dissipating and USB rechargeable. Price is yet to be confirmed.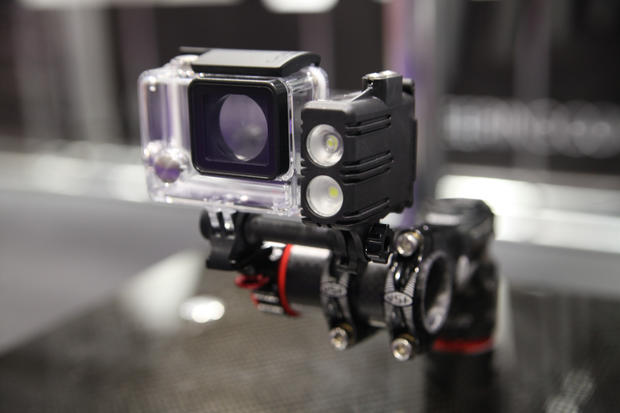 "It's been a big investment and we've completely redeveloped everything you see here since May. It's all been tested in the FEA labs and the results are excellent. Our handlebar and stem combinations in particular offer a new level of dampening of vibration. USE is all about being at the pinnacle when it comes to weight, but we've worked hard to retain our reputation for longevity. Here in the UK, we're still producing the quality we were known for in the 90s, much of which is still coming back for occassional servicing," Swift concludes
All stock shown at the London Bike Show is in production now and will be available to trade accounts from April.