Goodyear releases new puncture-protected Transit tyre range
Tyre specialist Goodyear has unveiled its latest range, the Transit, which is designed for improved puncture resistance, lower rolling resistance, and better margins for retailers.
The Transit range is a puncture-protected tyre range that takes inspiration from the brand's pre-existing collection and includes an all new Tubeless Complete model. The range comprises of the Transit Speed and the Transit Tour tyres.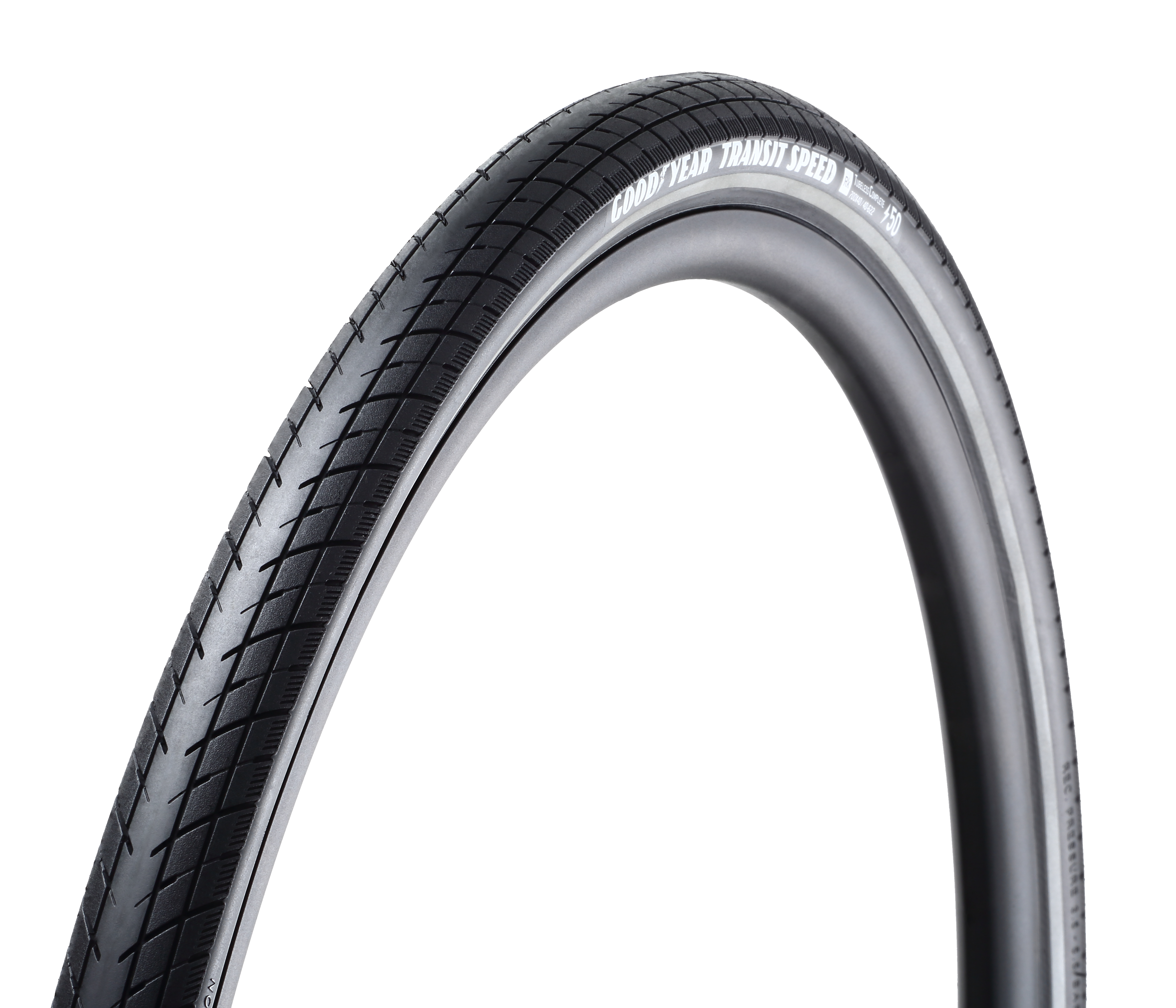 The Transit Speed is a fast-rolling urban tyre combining confidence-inspired handling with durability. The Speed range comes equipped with 5mm reflective sidewall stripes to enhance visibility. Meeting the ECE-R75 requirements for use with modern e-Bikes, the tyre delivers both performance and durability.
The Transit Tour is modelled after Goodyear's Assurance All-Season automobile tyre. The Tour combines a durable, utilitarian construction with directional tread that offers all-weather traction. Constructed to e-Bike approved standards and with reflective side strips enhancing twilight and night visibility, the Tour provides robust flat protection along with comfort.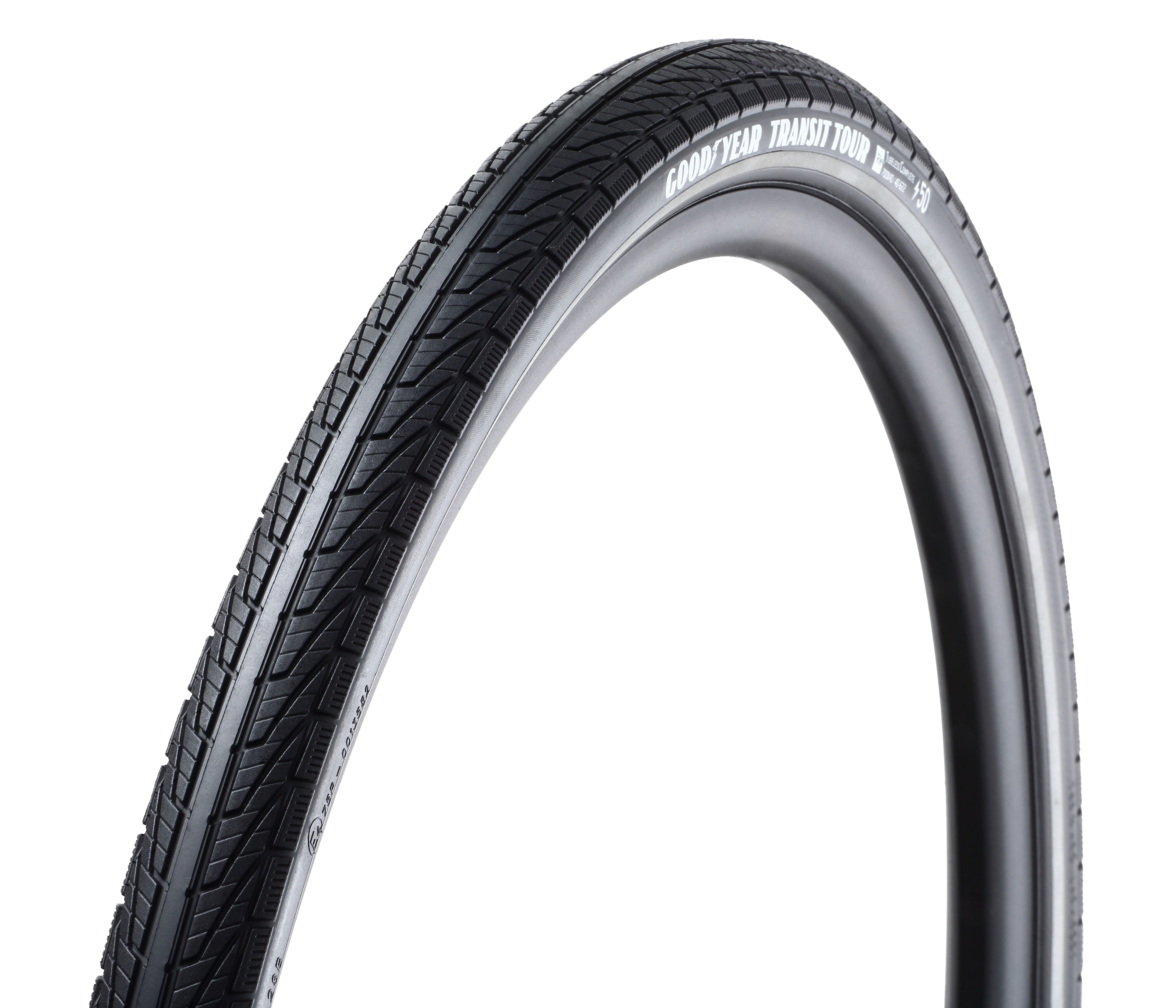 When a sharp object tries to perforate the puncture protection layers, the density of the new Aramid Belt around the entry point increases, making for enhanced resistance to penetration. As a result, the foreign body cannot go through the warp and weft of the inner puncture protection layers.
Goodyear's Brand Manager said: "Most puncture protected tyres are used in city environments where start-stop riding is the norm, we have increased puncture resistance beyond our competitors whilst reducing weight for consumers and in the overall long-term creating a better riding experience.
"We have identified that we are able to offer retailers up to industry leading margins on the new Transit range and forms part of a revised distribution model for IBDs, offering unparalleled margins."
The Goodyear Tour range is available in sizes 27.5 x 2.0 up to a 700 x 50, while the Speed range is available in 700 x 35 up to 700 x 50.
For more details contact Paligap, UK distributor of Goodyear tyres to the bike trade, on 01454 332 110 or visit the website.